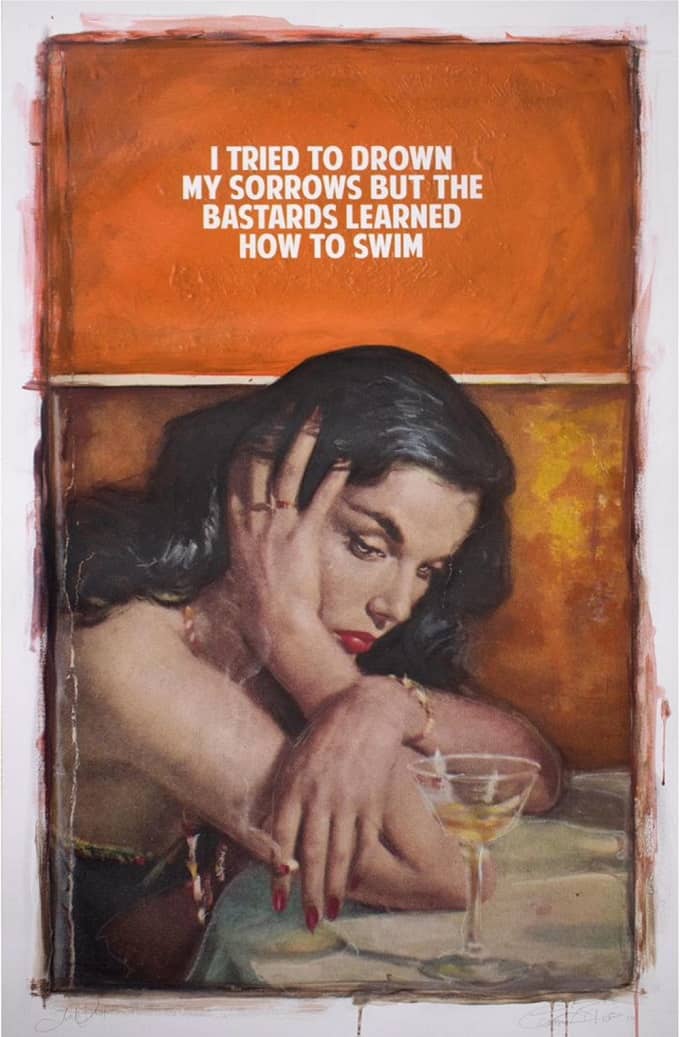 The Connor Brothers Pulp Fiction Series - Drowned Sorrows / Print / signed, numbered / edition 3
| | |
| --- | --- |
| Year: | 2020 |
| Format: | 75 x 120 cm / 29.5 x 47.2 inch |
| Material: | Fine Art Paper |
| Method: | Hand-colored print |
| Edition: | 3 unique prints |
| Other: | signed, numbered |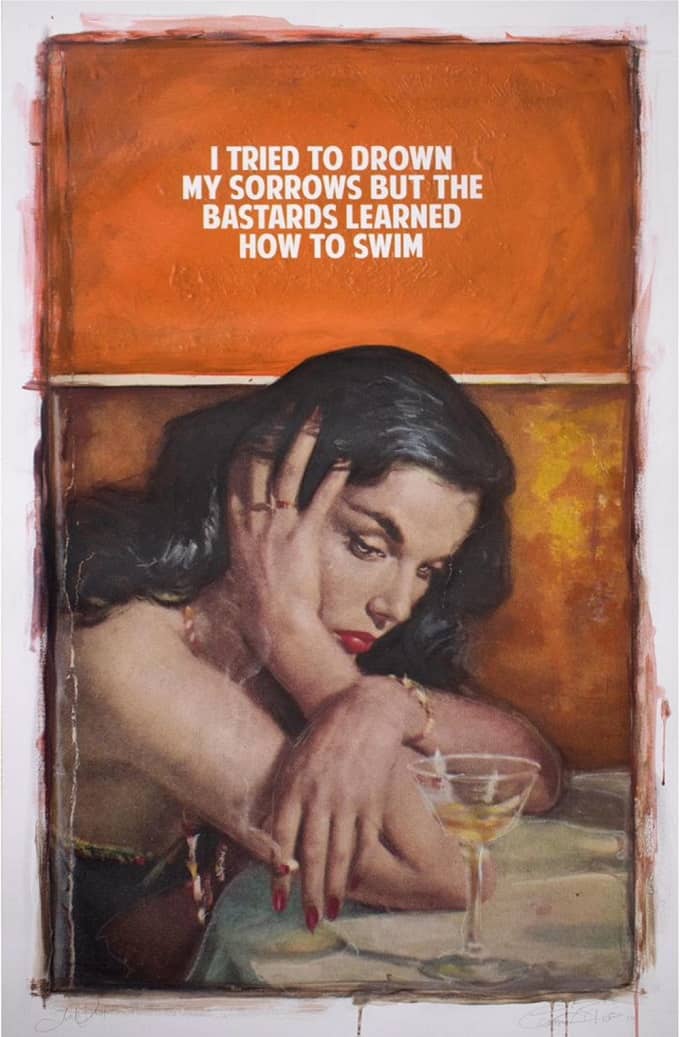 The Connor Brothers – Pulp Fiction Series – Drowned Sorrows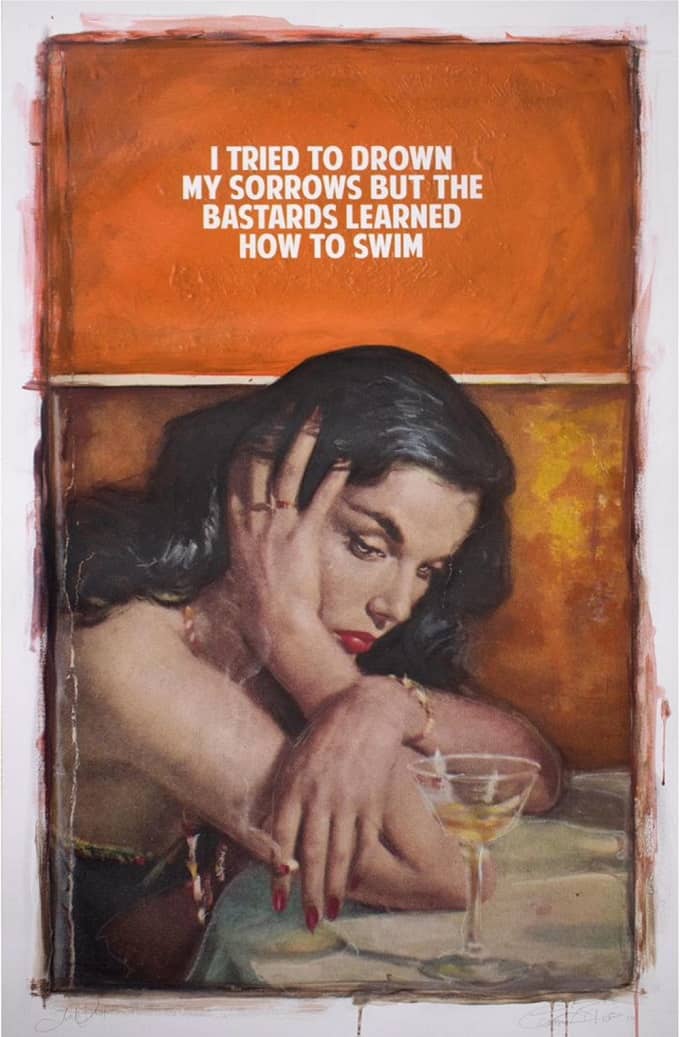 | | |
| --- | --- |
| Year: | 2020 |
| Format: | 75 x 120 cm / 29.5 x 47.2 inch |
| Material: | Fine Art Paper |
| Method: | Hand-colored print |
| Edition: | 3 unique prints |
| Other: | signed, numbered |
Throughout the series, vintage pin-up beauties, disheveled heroes and old Hollywood starlets are featured with unexpected, witty captions like "I drink to make other people more interesting" and "I don't know anything about other people, but when I wake up in the morning and put on my shoes, I think of Christ, now what?
For the past four years, the Pulp Fiction series has served as a vehicle for the brothers to explore today's society's obsession with fake news and a post-truth reality and to question what we mean when we say something is "true.
This obsession with the nature of reality stems from the Connor brothers' own experiences with both mental health issues and addiction problems and the alternative realities associated with them. "Perhaps those we think are 'crazy' are experiencing a truth as valid as our own," suggests James Golding, one half of the Connor brothers.
After the success of the Pulp Fiction series, which has been part of their lives for four years, the Connor Brothers will move on to a new work entitled "True Fiction". When asked about the new series, the brothers responded enthusiastically: "The new work is a departure from Pulp Fiction, as we now work directly with models instead of found material, which allows us to present a greater variety of themes, reflect better on the world we live in, and work on themed exhibitions.
Ihr Ansprechpartner
Frank Fluegel
E-Mail: info(at)frankfluegel.com
Ihr Ansprechpartner
Frank Fluegel
E-Mail: info(at)frankfluegel.com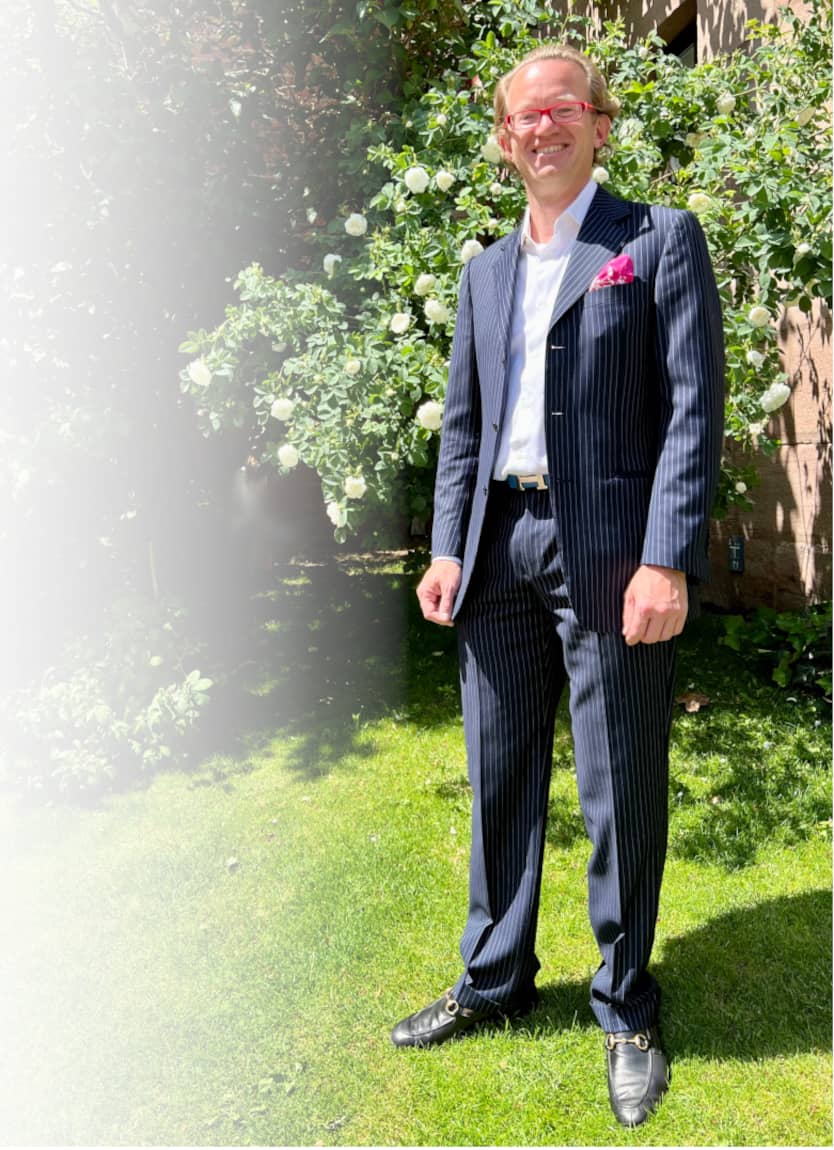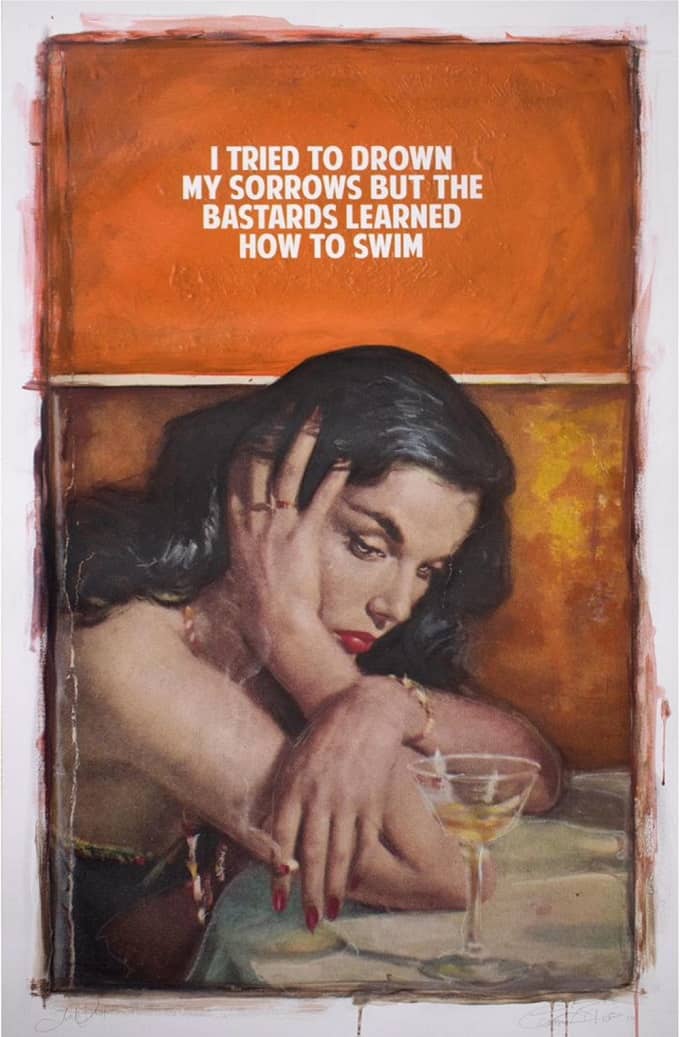 The Connor Brothers Pulp Fiction Series - Drowned Sorrows / Print / signed, numbered / edition 3
Year:
2020
Format:
75 x 120 cm / 29.5 x 47.2 inch
Material:
Fine Art Paper
Method:
Hand-colored print
Edition:
3 unique prints
Other:
signed, numbered