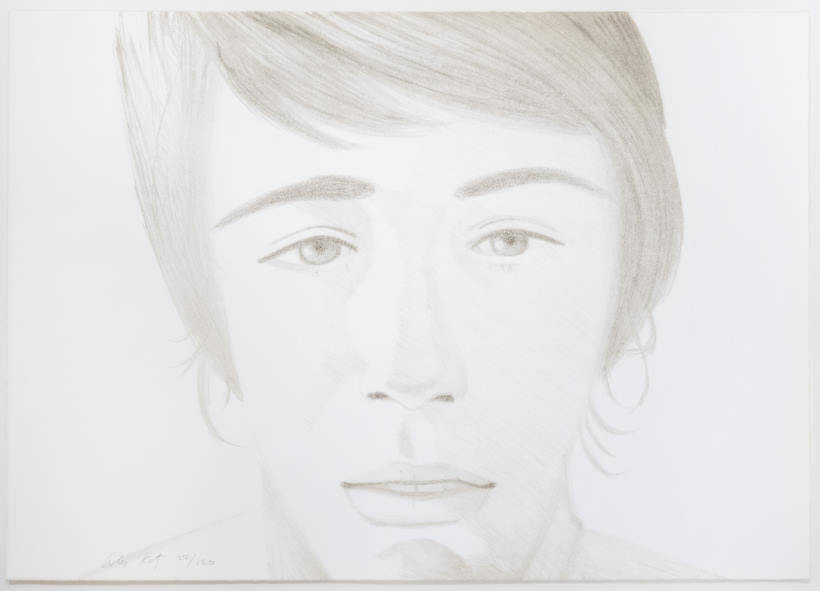 Alex Katz Vincent / Lithograph / signed, numbered/ Edition 120
| | |
| --- | --- |
| Year: | 1972 |
| Format: | 38 x 53 cm / 15 x 20.9 inch |
| Material: | Arches paper |
| Method: | 2 color Lithograph |
| Edition: | 120 |
| Other: | signed, numbered |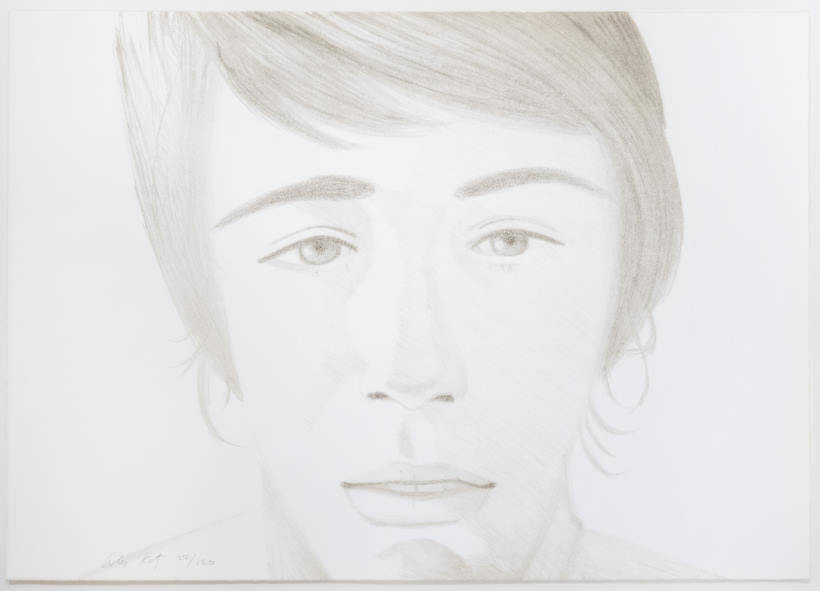 Alex Katz
Vincent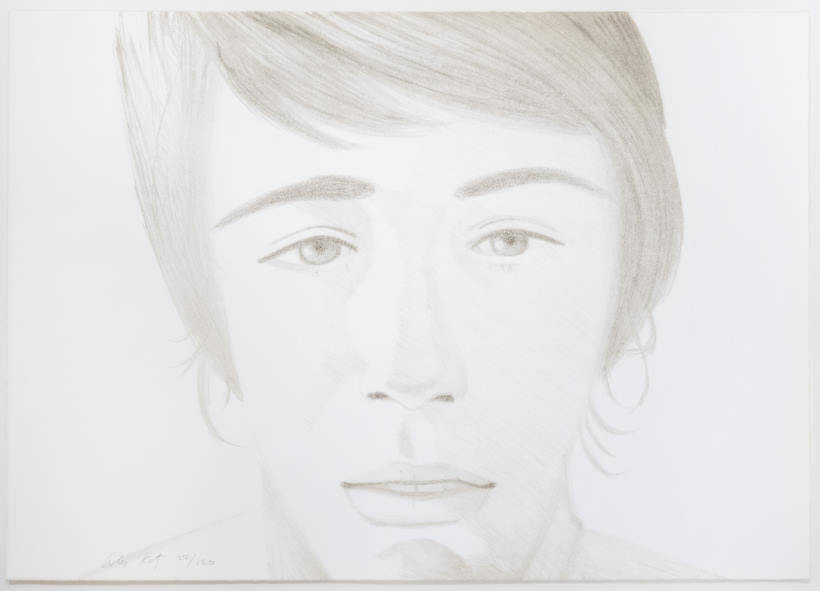 | | |
| --- | --- |
| Year: | 1972 |
| Format: | 38 x 53 cm / 15 x 20.9 inch |
| Material: | Arches paper |
| Method: | 2 color Lithograph |
| Edition: | 120 |
| Other: | signed, numbered |
Alex Katz Vincent
The picture shows Vincent Katz, the son of Alex and Ada de Moro Katz, who now works as a successful writer in New York.
A print of the sheet is also in the permanent collection of the MOMA Museum in New York.
The work is from 1973 and is signed and numbered by hand. At first it seems like one of the typical drawings of Alex Katz, but then it turns out to be a graphic edition.
Vincent is the artist's son. Since his birth in 1960, he has been a familiar model in Alex Katz's paintings. He appears here as a youth, today a recognized poet and art critic. In recent years, the two have worked together on a number of literary and artistic projects. Since the 1950s, Katz has been painting portraits of his family and friends in New York, which are now considered the precursors of Pop Art. They are often large-format, have a smooth finish and a detached manner with melancholy undertones. Drawings, graphics and oil paintings are drawn from life and are often destined to be turned into larger works, but their craftsmanship and visible brushstrokes reveal an intimate side to his practice. He says: "A sketch is very direct. It's empirical, within an idea."
Alex Katz / Pioneer of Pop Art
Alex Katz is especially famous for his figurative paintings: The son of Russian Jewish immigrants, he was born in New York in 1927. As a pioneer of Pop Art, he always concentrated on the essentials and early on, he dealt with simplified forms and contrasting color compositions. His art is diverse, but always has beauty as its central theme. The artist can now look back on more than 200 solo and around 500 group exhibitions; his diverse works are part of over 100 collections worldwide. Alex Katz lives and works in New York and Maine.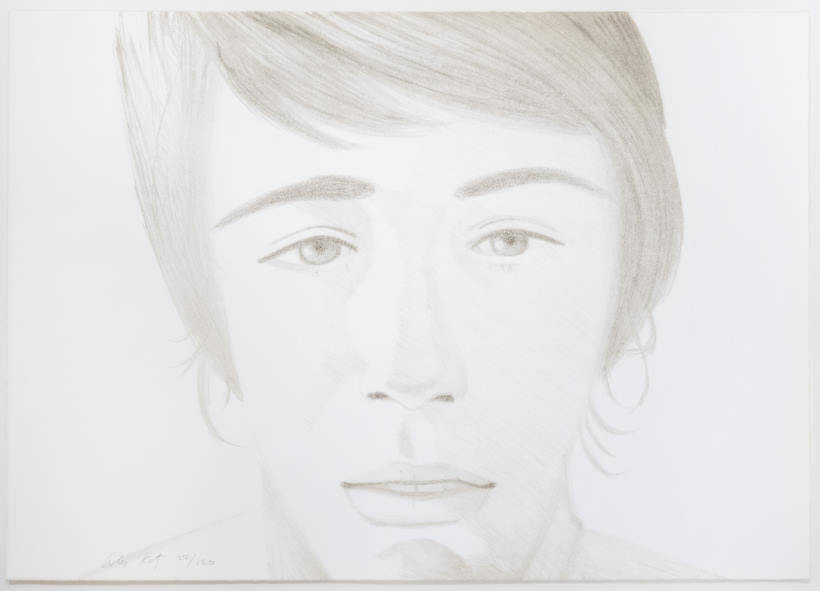 Alex Katz Vincent / Lithograph / signed, numbered/ Edition 120
Year:
1972
Format:
38 x 53 cm / 15 x 20.9 inch
Material:
Arches paper
Method:
2 color Lithograph
Edition:
120
Other:
signed, numbered