18.01.2021 / Mr. Brainwash
The artist Mr. Brainwash, street art star and documentary filmmaker.
Mr. Brainwash, born Thierry Guetta in 1966 in Garges-lès-Gonesse near Paris, France, has lived in Los Angeles, USA, since the age of 15. He made his breakthrough in 2010 with the Oscar-nominated documentary "Exit Through the Gift Shop." In a continuation of Pop Art, Mr. Brainwash's work draws on the style and motifs of artists such as Andy Warhol.
In his documentary "Exit through the Giftshop", Mr. Brainwash accompanied his friend and street art legend Banksy at work. Through him, he got into the street art scene and began creating art himself. Mr. Brainwash, however, unlike Banksy, revealed his identity and quickly rose to superstardom in the street art scene. The exhibitions of Thierry Guetta, Mr. Brainwash's real name, became crowd pullers, Madonna commissioned him to design the album cover "Celebration".
The artist Mr. Brainwash / Work
Using spray cans, stencils, stencil graffiti, as well as screen prints and pop culture motifs analogous to Andy Warhol, the artist has brought urban art from the street into the living room and merged both art movements. The surprising works of Mr. Brainwash mix bright colors in any combination with sometimes controversial content. He uses a variety of techniques such as printmaking, mixed media with spray paint, painting and collage techniques and enriches his images with both ironic statements and positive messages in text form.
Art cannot be criticized because every mistake is a new creation.

Mr. Brainwash
He uses recurring main motifs that are sprayed on with stencils such as a chimpanzee on a Coca Cola crate with the words "Follow Your Dreams" or as a celebrity Kate Moss analogous to Andy Warhol's Marilyn as a pop icon. Albert Einstein appears with a board "Love is the Answer" as well as Mickey Mouse or Banksy Thrower, a homage to his idol. The works are all unique pieces.
GALERIE FRANK FLUEGEL represents the artist Mr. Brainwash since 2012 in German-speaking countries and was the first gallery in Germany to present his unique pieces and originals. The gallery receives the artworks directly from the artist's studio in USA. An edition exclusively available only at GALERIE FRANK FLUEGEL entitled "Stay Strong Germany" on the occasion of the COVID-19 pandemic underlines the close and long-standing collaboration.
Mr. Brainwash and Banksy – inextricably linked.
In an interview with the British Standard, April 2018, Mr. Brainwash is very positive about his friend and colleague Banksy: "He was a good part of my life, and I was a good part of his life. We are forever connected- when you mention Brainwash, you also talk about Banksy." Not wanting to be free of it, the artist describes Banksy as a great person. The meeting with him brought a lot of positive things, says Brainwash.
The two works "Balloon Girl" and "Banksy Thrower" refer to motifs by Banksy.
Mr. Brainwash sees himself as someone who, like a child, is still at the beginning, always trying new things. At the same time, he argues that art shouldn't be so serious and sees it as a way for everyone to express themselves freely. Art, Brainwash says, has no instruction manual that tells you what not to do. Above all, his works are meant to be fun, and the artist achieves this in a playful way with bright colors, witty wordplay and positive messages.
In spring 2020, it was announced that Mr. Brainwash will open a museum in Los Angeles. The vacant Paley Center for Media in Beverly Hills, designed by architect Richard Meier in 1996, will be transformed into a space for his own work and that of other artists.
French artist Thierry Guetta, a.k.a. Mr. Brainwash, who became known for his appearance in Banksy's film Exit Through the Gift Shop (2010), is getting his own documentary. The feature-length film comes from OBB Pictures and is directed by Michael D. Ratner, who also directed a feature on Justin Bieber.
The film, "Mr. Brainwash," will use never-before-seen archival footage to document Thierry Guetta's journey from obscurity to worldwide street art phenomenon. The documentary will feature interviews with Banksy and other major figures in the street art scene, and will show an insight into Thierry Guetta's life and his collaborations with Madonna, Michael Jackson, the Red Hot Chili Peppers and the Pope. The film also explores the roots of Mr. Brainwash's identity and questions our fascination with art, talent, and ubiquity while serving as a critique of modern art.
Other famous works of the artist Mr. Brainwash are:
Vita / Mr. Brainwash
1966 Born Thierry Guetta in France.
2008 first exhibition "Life is Beautiful" in Los Angeles with more than 50,000 visitors.
2009 Madonna commissioned Mr. Brainwash to design the album cover "Celebration".
2010 breakthrough: Mr. Brainwash became internationally known through the award-winning and Oscar-nominated documentary "Exit Through the Gift Shop".
2010 second exhibition "Life Is Beautiful: Icons" in New York on 1,400 m2 which was sold out after a few days.
2010 art spectacle "Under Construction" on an empty retail space in South Beach for Art Basel Miami
2020 Mr. Brainwash plans to temporarily transform the former Paley Center for Media in Beverly Hills, designed by architect Richard Meier in 1996, into his own museum.
Lives and works in Los Angeles, California
Solo Shows/ Mr. Brainwash
2008 Life is Beautiful, former CBS Studios, Los Angeles, CA (solo)
Fader Fort, New York, NY
2009 Worlds on Fire, Pacific Electric Lofts' Building, Los Angeles, CA
2010 ICONS: Part One, Meat Packing District, New York, NY (solo)
2010 Under Construction, Miami Art Basel
2011 Mr. Brainwash – Life Is Beautiful: Untitled. Art Basel, Miami, USA
2012 Mr. Brainwash – London Olympic Games, London (England)
2013 Mr. Brainwash (from the gallery collection) – 34FineArt, Cape Town
2013 Bambi Street Artist meets Mr. Brainwash – GALERIE FRANK FLUEGEL, Nuremberg, Germany
2014 Mr. Brainwash Solo Show – GALERIE FRANK FLUEGEL, Nuremberg, Germany
2016 Life is Beautiful, Seoul, South Korea
2017 Mr. Brainwash New Artworks – GALERIE FRANK FLUEGEL, Nuremberg, Germany
2018 Mr. Brainwash meets Kitzbuehel – GALERIE FRANK FLUEGEL, Kitzbuehel
2019 Mr. Brainwash meets Tyrol – GALERIE FRANK FLUEGEL, Kitzbuehel
---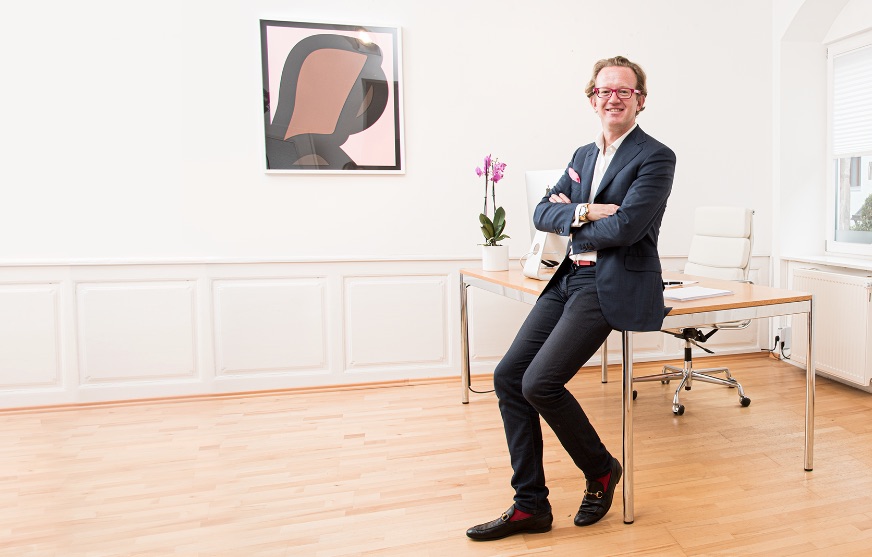 About the author:
Frank Fluegel specializes in high-quality originals of Pop Art, Street Art as well as Contemporary Art. Since 1999 he runs the GALERIE FRANK FLUEGEL with locations in Nuremberg, Germany and Kitzbuehel, Austria.

Kontakt