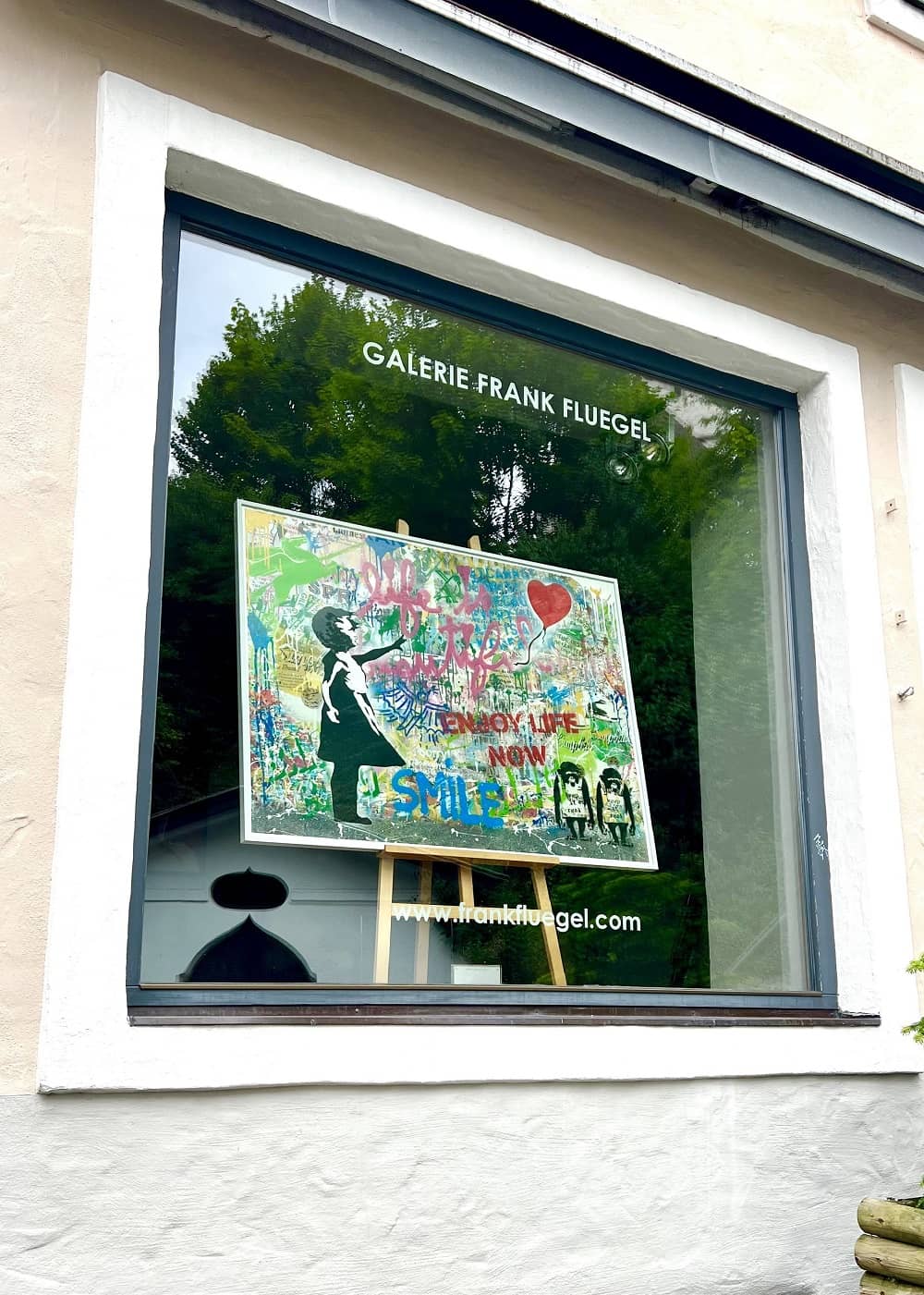 Mr. Brainwash Balloon Girl Medium / Mixed Media / signed / unique
| | |
| --- | --- |
| Year: | 2022 |
| Format: | 96.5 x 127 cm / 38 x 50 inch |
| Material: | Fine Art Paper |
| Method: | Silkscreen, Mixed Media, Stencil |
| Edition: | unique |
| Other: | handsigned front and verso |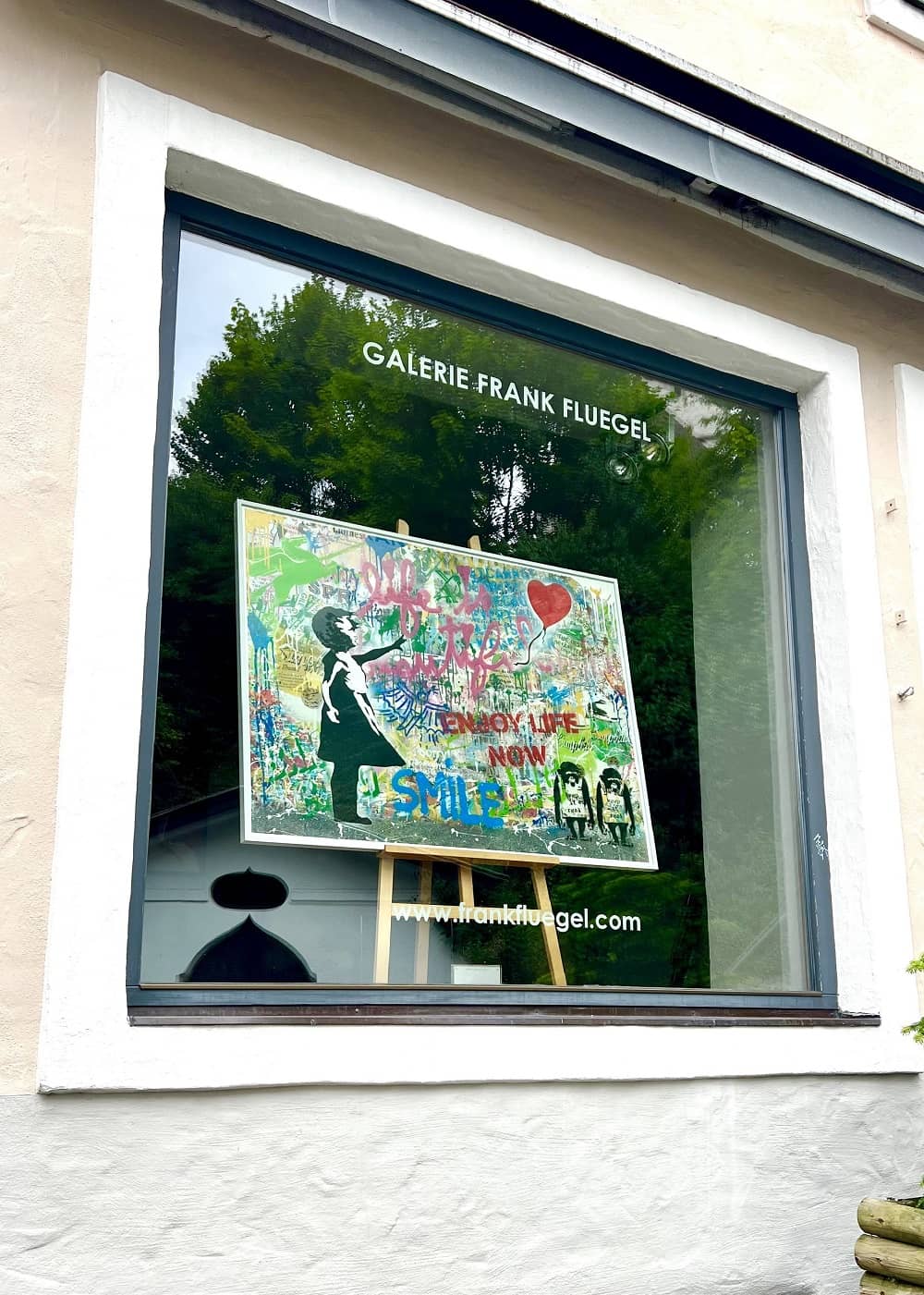 The Girl with Balloon 🎈 브레인워시 씨 풍선 소녀
Mr. Brainwash – Balloon Girl Medium
| | |
| --- | --- |
| Year: | 2022 |
| Format: | 96.5 x 127 cm / 38 x 50 inch |
| Material: | Fine Art Paper |
| Method: | Silkscreen, Mixed Media, Stencil |
| Edition: | unique |
| Other: | handsigned front and verso |
Girl with Balloon 🎈 브레인워시 씨 풍선 소녀 미스터 브레인워시
Girl with Balloon (also known as Balloon Girl or Girl and Balloon) is a London series of stencil paintings by graffiti artist Banksy, begun in 2002. The Balloon Girl by Mr. Brainwash (Thierry Guetta) goes back to such a work of his mentor with whom he also made his documentary "Exit Through the Giftshop".  It shows a young girl with outstretched hand pointing to a red heart-shaped balloon carried away by the wind. The first work was on Waterloo Bridge, and there were other murals around London, none of which have survived. Banksy has used variations of this design on several occasions to support social campaigns: in 2005 on the barrier in the West Bank, in 2014 on the Syrian refugee crisis, and also on the elections in Britain in 2017. In a Samsung survey in 2017, Girl with Balloon was rated the most popular artwork in the United Kingdom.
In 2018, a framed copy of the work was spontaneously shredded during an auction using a mechanical device hidden in the frame. The artist certified that he was responsible for the shredding and gave the altered work a new name: Love is in the Bin. Sotheby said it was "the first work in history ever created during a live auction.
The Banksy Balloon Girl wich was shredded live during the Sothebys auction in 2018 will again be for sale now. Love is in the Bin, as the painting was soon renamed by Banksy's authentication body, Pest Control, sold for £1.1 million (US$1.4 million). Today, Sotheby's estimates Love is the Bin will sell for between £4 million and £6 million when it goes up for auction at an Oct. 14 evening sale in 2021.
Mr. Brainwash always refers to his mentor's artwork and interprets it in his own way. The original white background in Mr. Brainwash's work is typically colorful with collages, silkscreens, stencils, and comic books. The cheerful and light-hearted is thus made even more apparent, true to Mr. Brainwash's motto: "Life is Beautiful" or "Follow Your Dreams".
Mr. Brainwash unique and original Art is for Sale online or directly at our gallery space. Buy Balloon Girl, Unique and Original Artwork with Prices and Quotations online with us.
Hardly any other street art artist has experienced such a rapid rise as the Frenchman Thierry Guetta aka Mr. Brainwash, born 1966 in Garges-lès-Gonesse. His path to becoming the most successful artist of recent years is closely linked to the name Banksy and his Oscar-winning film Exit Through the Gift Shop: In this documentary Banksy encourages the then still unknown Guetta to become active as an artist himself under the pseudonym Mr. Brainwash. The rumor persists that the Frenchman Brainwash is a purely fictional person invented by Banksy and that his works are actually created by Banksy. We certainly know that this is not true…
On Thursday, October 14, 2021, the Banksy Balloon Girl was sold again at Sothebys in London in auction during FRIEZE Week under the new title "Love is in the Bin." On the exciting evening, Sotheby's returned with a record-breaking Contemporary Art Evening Sale at the New Bond Street Auction with attendance. The centerpiece was the dramatic sale of Banksy's infamous work "Love is in the Bin," which broke all records with a hammer price of £18,582,000. And so the work, half-destroyed by Banksy, was now sold by its owner, entirely in accordance with the rules of speculation, for 16 million pounds plus a premium, a mere three years after the last purchase. The million from 2018 was well invested. This example shows perfectly that the art market is no longer about art, but about investment.
For our Korean clients: 브레인워시 씨 풍선 소녀 미스터 브레인워시
Ihr Ansprechpartner
Frank Fluegel
E-Mail: info(at)frankfluegel.com
Ihr Ansprechpartner
Frank Fluegel
E-Mail: info(at)frankfluegel.com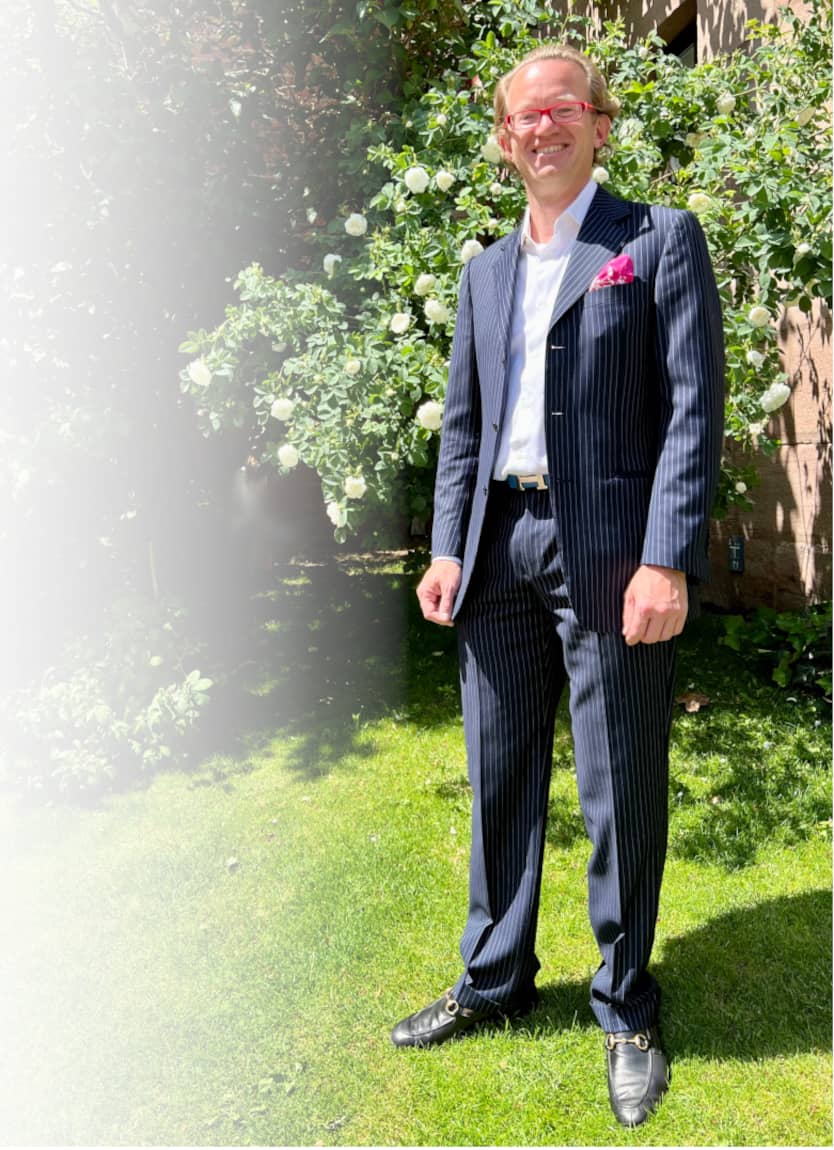 Mr. Brainwash Balloon Girl Medium / Mixed Media / signed / unique
Year:
2022
Format:
96.5 x 127 cm / 38 x 50 inch
Material:
Fine Art Paper
Method:
Silkscreen, Mixed Media, Stencil
Edition:
unique
Other:
handsigned front and verso