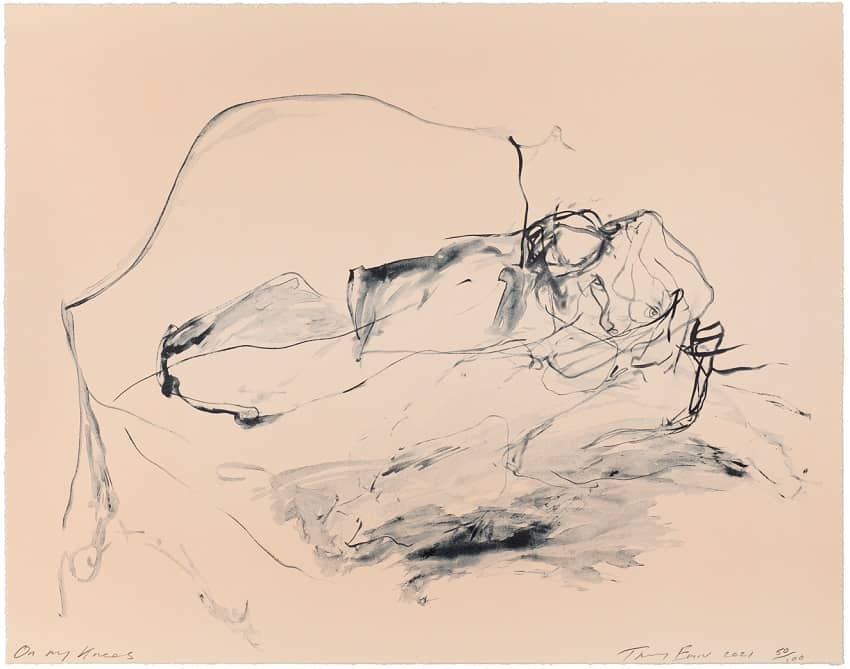 Tracey Emin On My Knees / Lithograph / signed, numbered / edition 100
| | |
| --- | --- |
| Year: | 2021 |
| Format: | 76 x 60 cm / 29.9 x 23.6 inch |
| Material: | Somerset Velvet Warm White 400gsm Paper |
| Method: | Lithograph in four colours |
| Edition: | 100 |
| Other: | signed, dated, numbered, titled |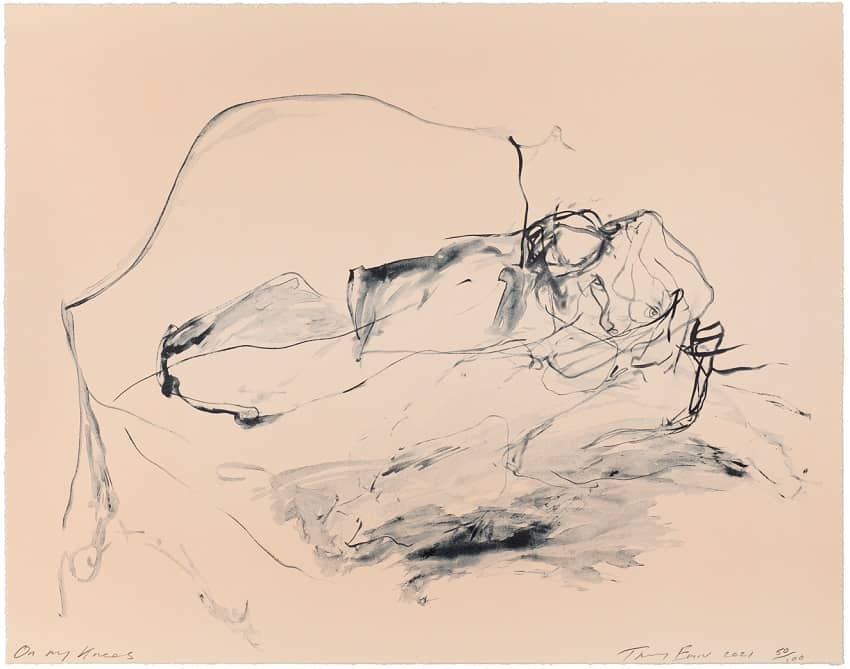 Tracey Emin – On My Knees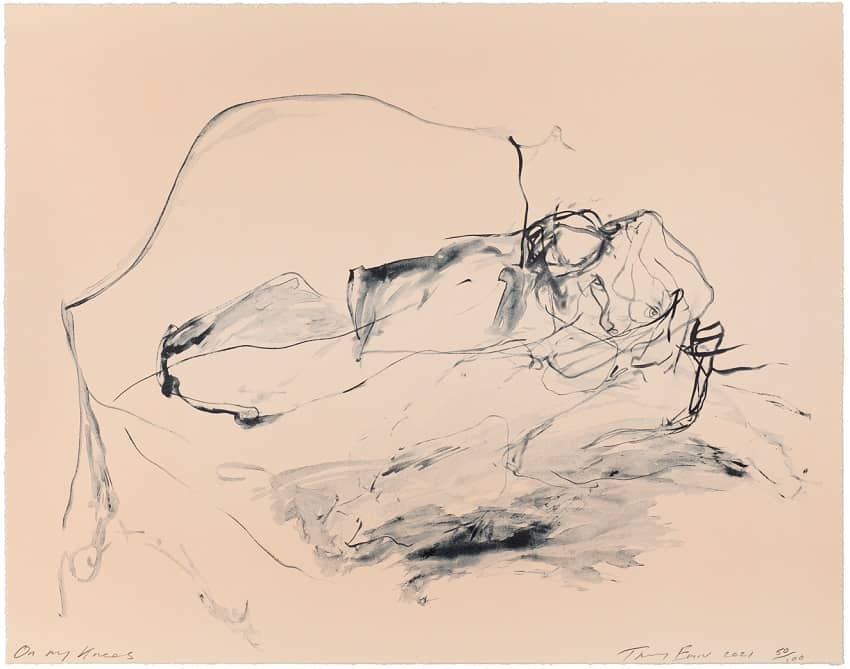 | | |
| --- | --- |
| Year: | 2021 |
| Format: | 76 x 60 cm / 29.9 x 23.6 inch |
| Material: | Somerset Velvet Warm White 400gsm Paper |
| Method: | Lithograph in four colours |
| Edition: | 100 |
| Other: | signed, dated, numbered, titled |
Emin and Munch: "The Loneliness of The Soul"
London hosted a spectacular Tracey Emin exhibition in the fall of 2020. The major museum exhibition "The Loneliness of The Soul" by Tracey Emin and Edvard Munch is on display at the Royal Academy of Arts in London until February 28, 2021. The exhibition features more than 25 works by Emin, including paintings, some of which are on view for the first time, as well as objects and sculptures. These works, which explore the loneliness of the soul, were chosen by Emin to work alongside a selection of 19 oil paintings and watercolors from the extensive collection of the Edvard Munch Museum in Oslo, Norway. As a result, Tracey Emin's works are on view in a highly personal exhibition. The selection not only reveals how Munch was a constant inspiration-particularly through his profound depictions of women-but also demonstrates Tracey Emin's wide-ranging abilities as an artist, often weaving together painting, drawing, and writing. Besides various Tracey Emin prints for sale you can also find the portfolio These Feelings were True with us.
"The Loneliness of The Soul" by Tracey Emin and Edvard Munch. The exhibition, which will initially be on view at the Royal Albert Hall on London, will travel on to Oslo in 2021. There, the new Edvard Munch Museum is currently under construction in Bjørvika, Oslo, Norway.
A new sculpture by Tracey Emin titled "The Mother" will also be unveiled at the same time. Tracey Emin's "The Mother," a nine-meter-high bronze sculpture in front of the new Munch Museum, will be the artist's largest sculpture to date. In 2018, Tracey Emin's large-scale bronze sculpture "The Mother" won an international competition for an outdoor artwork next to the new Munch Museum. The winning proposal was a seven-meter-high bronze sculpture that was later enlarged to nine meters to better fit the towering surroundings. The Mother by Tracey Emin will kneel beneath the towering structure of the new Munch Museum, a naked, vulnerable woman facing the fjord. The sculpture is representative of Munch's own mother, who died of tuberculosis when he was five years old. She welcomes all visitors and protects Munch's legacy in his new home. "The Loneliness of The Soul" by Tracey Emin uniquely demonstrates Tracey Emit's close connection with Edvard Munch.
Ihr Ansprechpartner
Frank Fluegel
E-Mail: info(at)frankfluegel.com
Ihr Ansprechpartner
Frank Fluegel
E-Mail: info(at)frankfluegel.com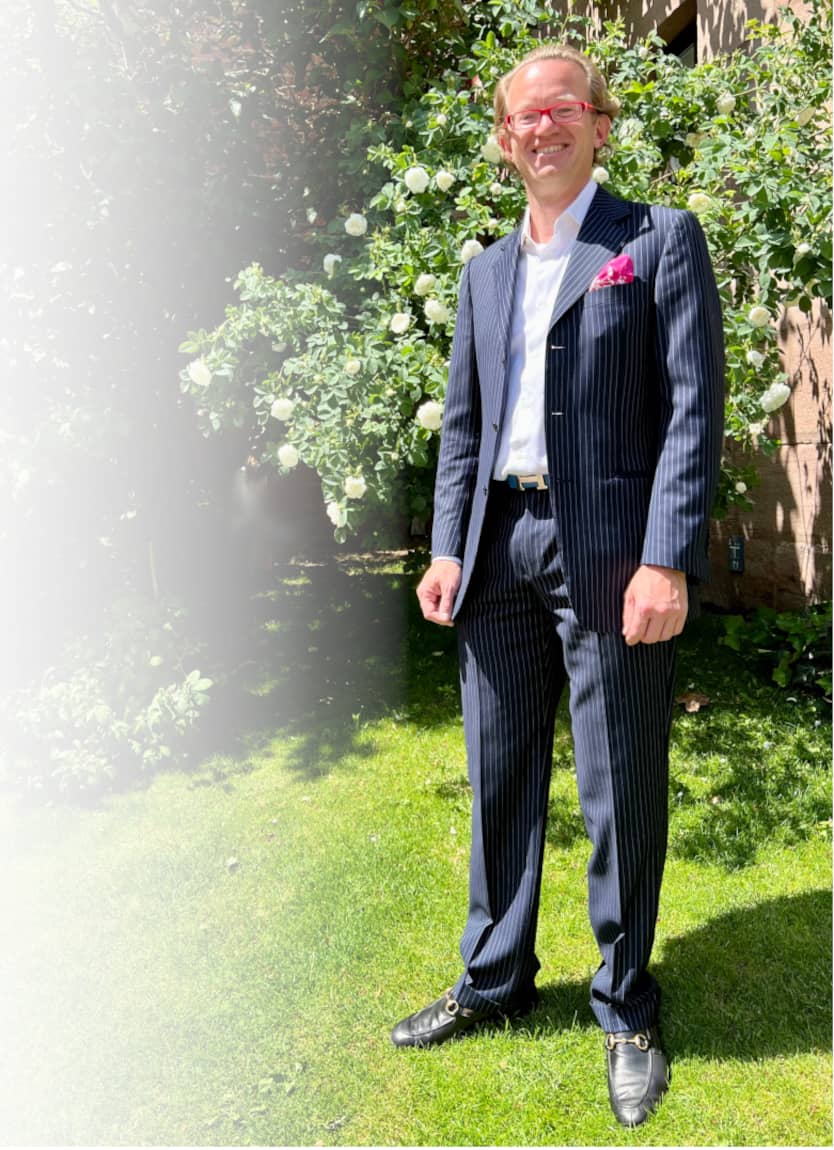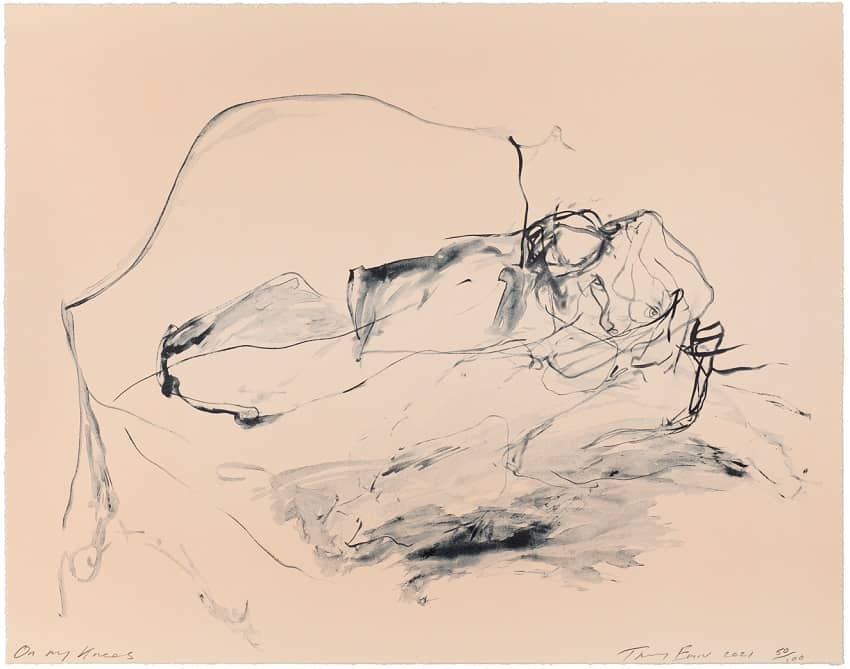 Tracey Emin On My Knees / Lithograph / signed, numbered / edition 100
Year:
2021
Format:
76 x 60 cm / 29.9 x 23.6 inch
Material:
Somerset Velvet Warm White 400gsm Paper
Method:
Lithograph in four colours
Edition:
100
Other:
signed, dated, numbered, titled