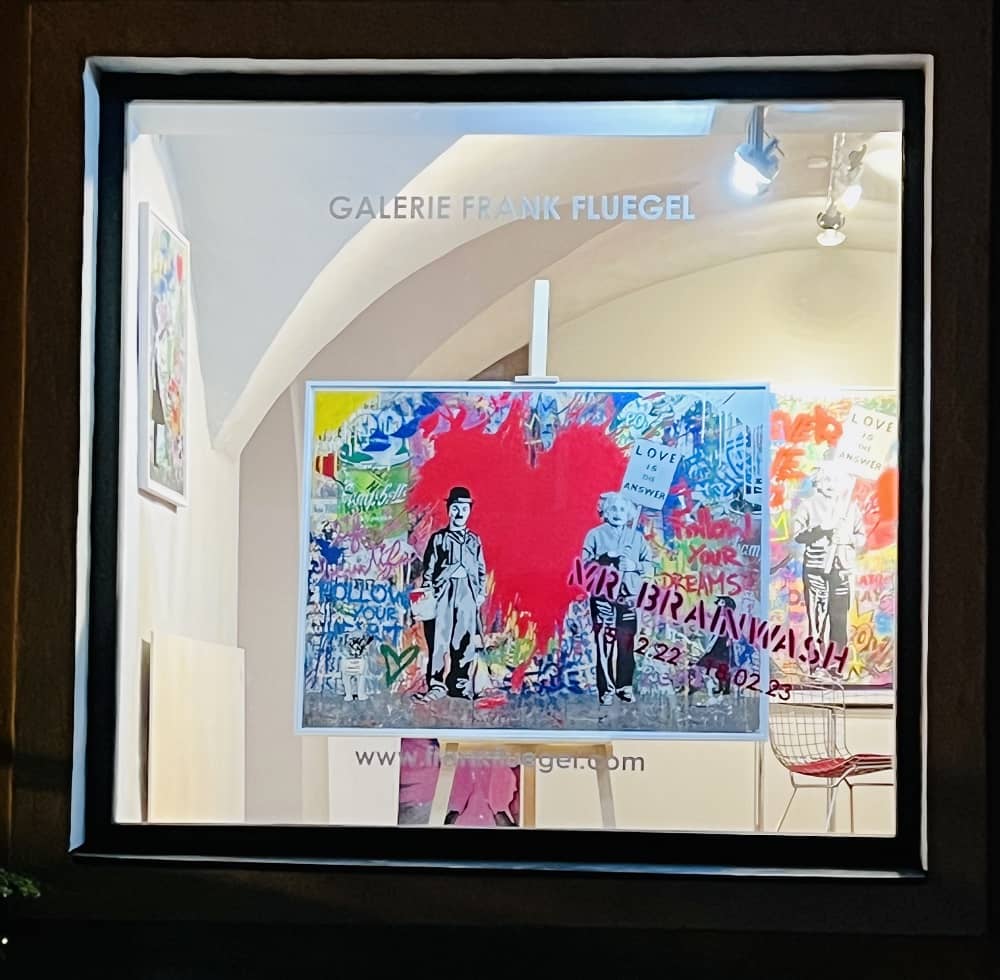 Mr. Brainwash Everyday Life / Mixed Media / signed / Unique
| | |
| --- | --- |
| Year: | 2020 |
| Format: | 96,5 x 127 cm / 37.8 x 50 inch |
| Material: | Fine Art Paper |
| Method: | Mixed Media, Stencil, Acrylic Paint. |
| Edition: | Unique |
| Other: | Handsigned front and verso |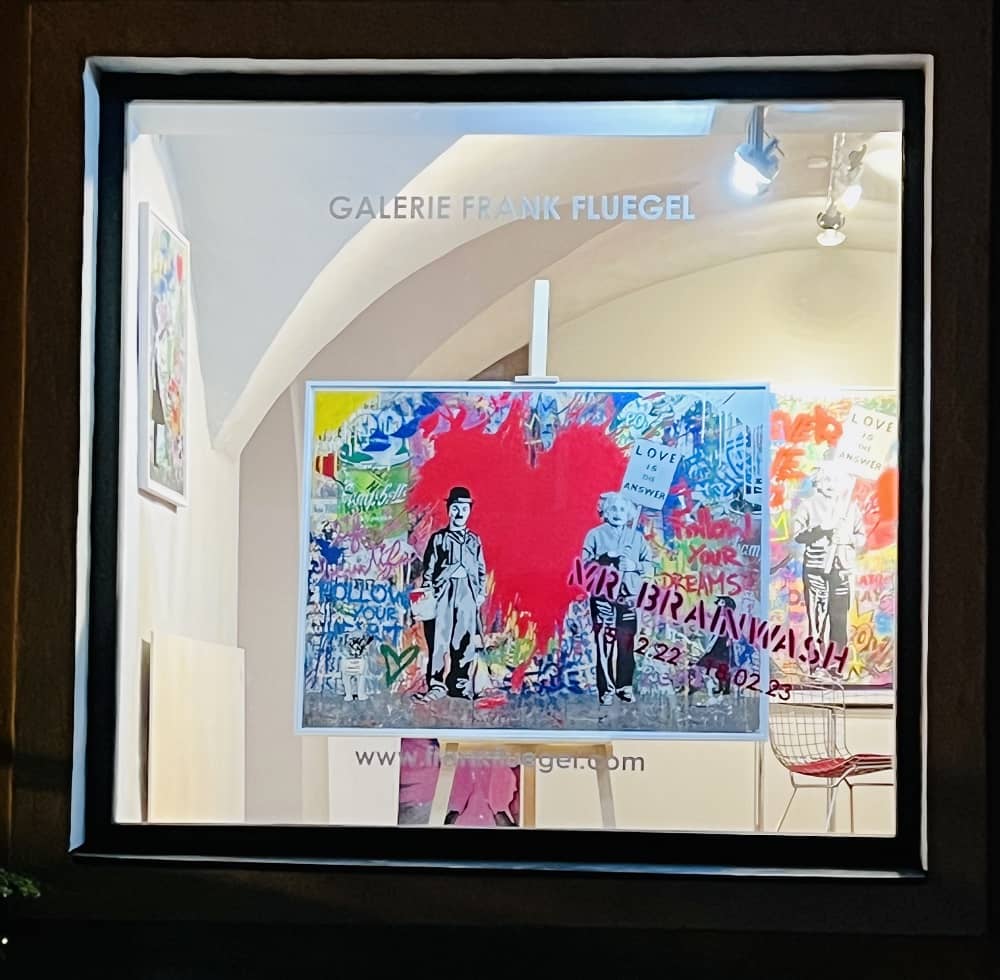 Everyday Life by Mr. Brainwash is certainly the most famous motif of the street art artist.
Mr. Brainwash – Everyday Life
| | |
| --- | --- |
| Year: | 2020 |
| Format: | 96,5 x 127 cm / 37.8 x 50 inch |
| Material: | Fine Art Paper |
| Method: | Mixed Media, Stencil, Acrylic Paint. |
| Edition: | Unique |
| Other: | Handsigned front and verso |
Everyday Life - Mr. Brainwash
Everyday Life – Follow Your Dreams (EDL) is the title of the most famous motif of the street art artist Mr. Brainwash. The monkey on the signal red Coca Cola box sprays the life motto "Follow your Dreams" on the wall. He refers to one of his great idols Andy Warhol, because a closer look reveals the spray can with the logo of Campbell's soup can.
In interviews, the artist has repeatedly emphasized his positive basic attitude. He is of the opinion that at first something positive and cheerful can be taken from everything. He makes this clear on almost all his motifs with quotes such as "Love is the Answer" or "Dream Big Dreams". If you are note in the city to visit our gallery all of our Street Art is for sale online.
Here, too, the stencils in the background of the work Every Day Life are quotes from Keith Haring, Andy Warhol or his role model Banksy. It is thanks to him that Mr. Brainwash himself became a famous and sought-after street artist through the documentary "Exit Through the Giftshop".
Mr. Brainwash always refers to works of art of his mentor and interprets them in his own way. The original white background of Mr. Brainwash's works is typically colorful with collages, silkscreens, stencils and comic books. The cheerful and light-hearted is thus made even more apparent, true to Mr. Brainwash's motto: "Life is Beautiful" or "Follow Your Dreams".
Hardly any other street art artist has experienced such a rapid rise as the Frenchman Thierry Guetta aka Mr. Brainwash, born 1966 in Garges-lès-Gonesse. His path to becoming the most successful artist of recent years is closely linked to the name Banksy and his Oscar-winning film Exit Through the Gift Shop: In this documentary Banksy encourages the then still unknown Guetta to become active as an artist himself under the pseudonym Mr. Brainwash. The rumor persists that the Frenchman Brainwash is a purely fictional person invented by Banksy and that his works are actually created by Banksy.
This unique and original artwork by Mr. Brainwash "Everyday Life – Follow Your Dreams" also F.Y.D. is a unique artwork on paper, made by the artist as a mixed media unique piece on strong paper. "Everyday Life" is a unique work because each copy differs by using different collages, spray paint and stencil elements. "Follow your dreams": with this writing the chimpanzee colors the background and sends a message of hope, a kind of advice to follow your dreams. It is no coincidence that Mr. Brainwash chooses the chimpanzee, our ancestor who represents the simple and intuitive intelligence of humans. There are many obvious references to street art and pop art that merge in the colorful screen print. The composition is full of pop art elements such as the Coca Cola brand box, newspaper clippings, and a reference to artist Keith Haring's famous little men. Mr. Brainwash's "Everyday Life" is a rarity because it fuses the world's two most popular styles while keeping the idiosyncrasies of both street art and pop art visible. As there is a high demand for the artworks by Mr. BRainwash you need to hurry to get your original Street Art for your home. You can find other unique Original Artworks with Prices and Value online on our website.
Regarding the use of a chimpanzee on a Coca-Cola box, it is important to note that art interpretation is subjective, and the artist himself may have his own specific intentions. However, one possible interpretation could be that Mr. Brainwash is employing juxtaposition and irony to convey a deeper message.
Coca-Cola is an iconic symbol of consumerism and mass production in contemporary culture. By placing a chimpanzee, a species closely related to humans, on a Coca-Cola box, Mr. Brainwash could be highlighting the paradox of human behavior. The inclusion of the chimpanzee, a sentient being, could be seen as a critique of how humans are often reduced to mere consumers, driven by marketing and advertising.
Furthermore, chimpanzees have historically been used in advertising and entertainment, often portrayed as humorous or mischievous characters. By incorporating the chimpanzee into his artwork, Mr. Brainwash may be commenting on the exploitation of animals for commercial purposes, questioning the ethics behind such practices.
The juxtaposition of the chimpanzee and the Coca-Cola brand also raises questions about the impact of consumer culture on both humans and the natural world. It prompts viewers to reflect on the relationship between consumption, the environment, and our own humanity.
Ultimately, Mr. Brainwash's use of the chimpanzee on the Coca-Cola box can be seen as a thought-provoking artistic statement, challenging viewers to critically examine the influence of consumerism and the exploitation of both humans and animals in contemporary society.
In December 2022 the Mr. Brainwash Art Museum opened in Beverly Hills.
Ihr Ansprechpartner
Frank Fluegel
E-Mail: info(at)frankfluegel.com
Ihr Ansprechpartner
Frank Fluegel
E-Mail: info(at)frankfluegel.com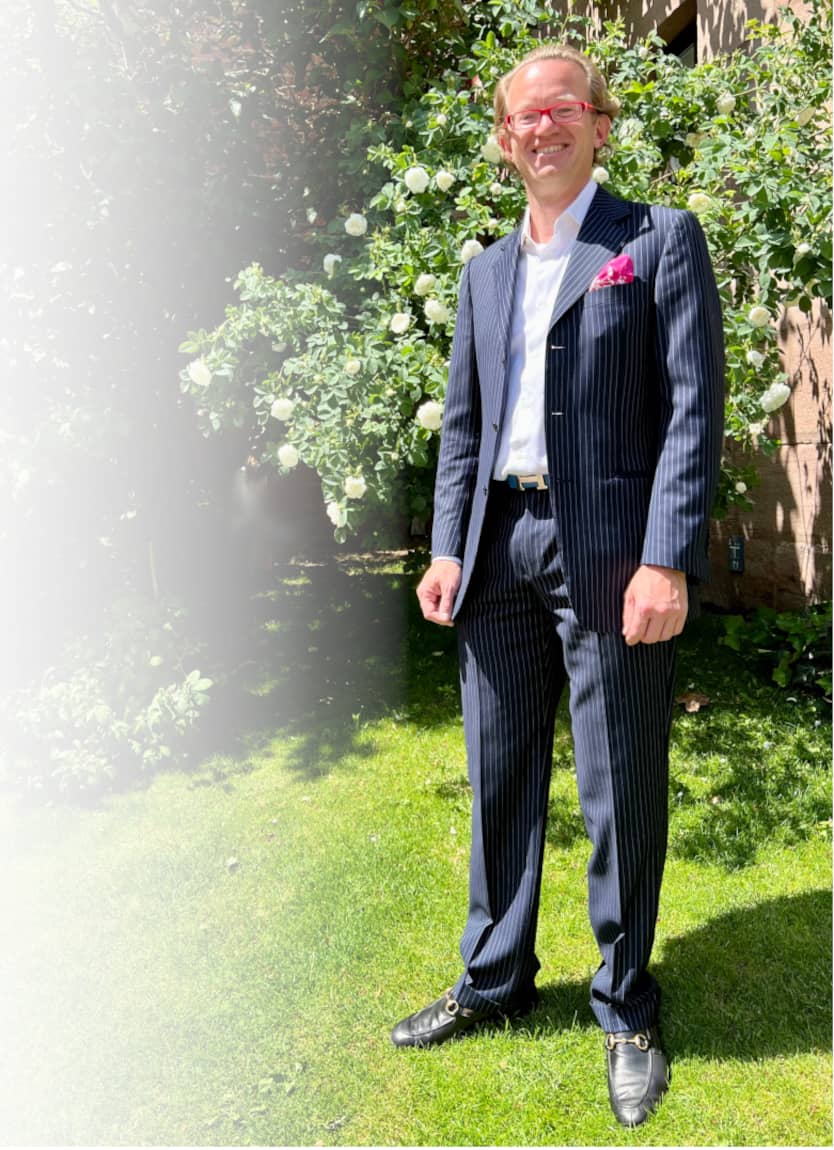 Mr. Brainwash Everyday Life / Mixed Media / signed / Unique
Year:
2020
Format:
96,5 x 127 cm / 37.8 x 50 inch
Material:
Fine Art Paper
Method:
Mixed Media, Stencil, Acrylic Paint.
Edition:
Unique
Other:
Handsigned front and verso