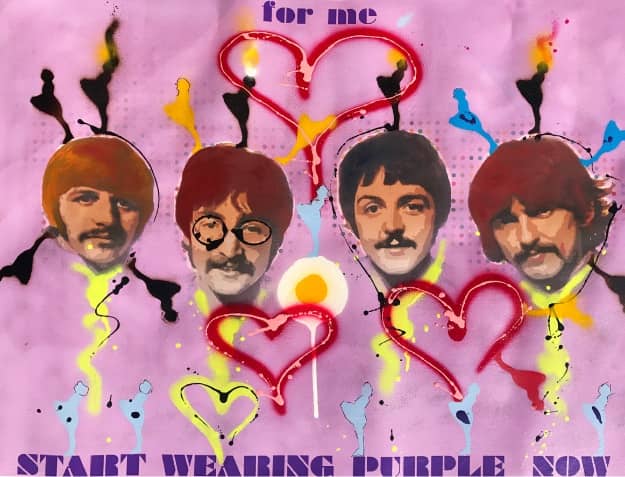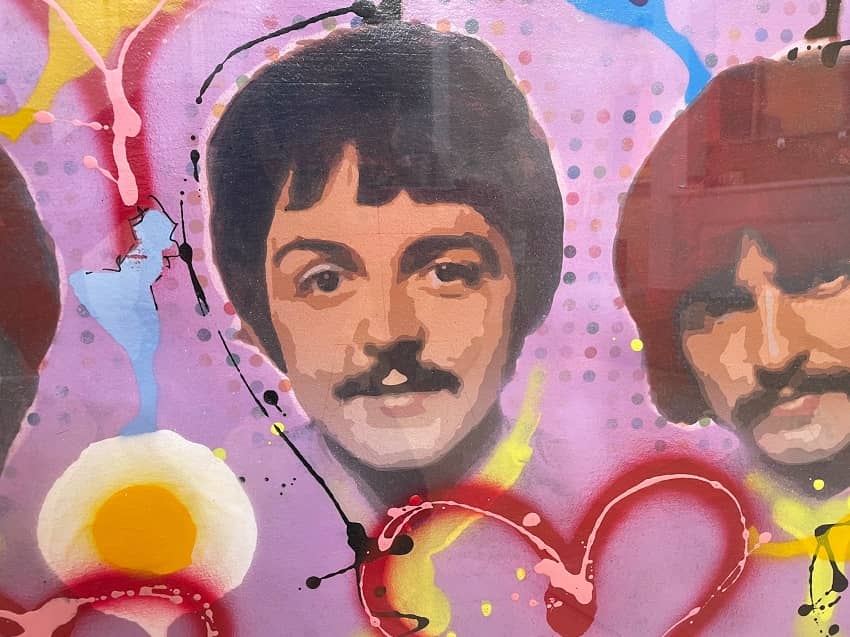 FRINGE There's a girl on my mind / Mixed Media / signed / unique
| | |
| --- | --- |
| Year: | 2018 |
| Format: | 120 x 80 cm / 47.2 x 31.5 inch |
| Material: | 300gsm Hahnemuhle Fine Art Etching Paper |
| Method: | Mixed Media, oil, ink, spray paint |
| Edition: | unique |
| Other: | handsigned |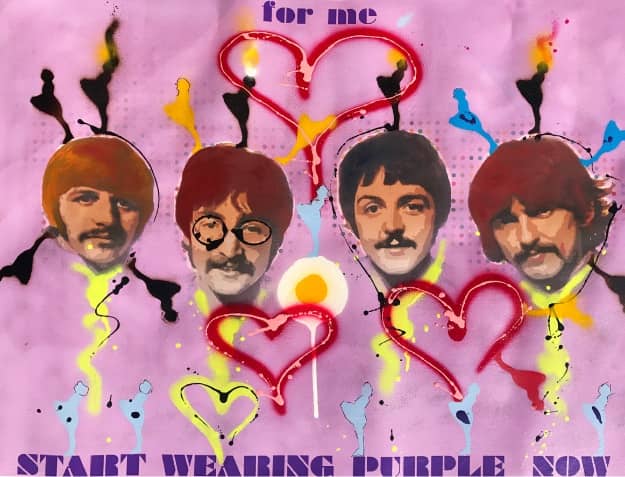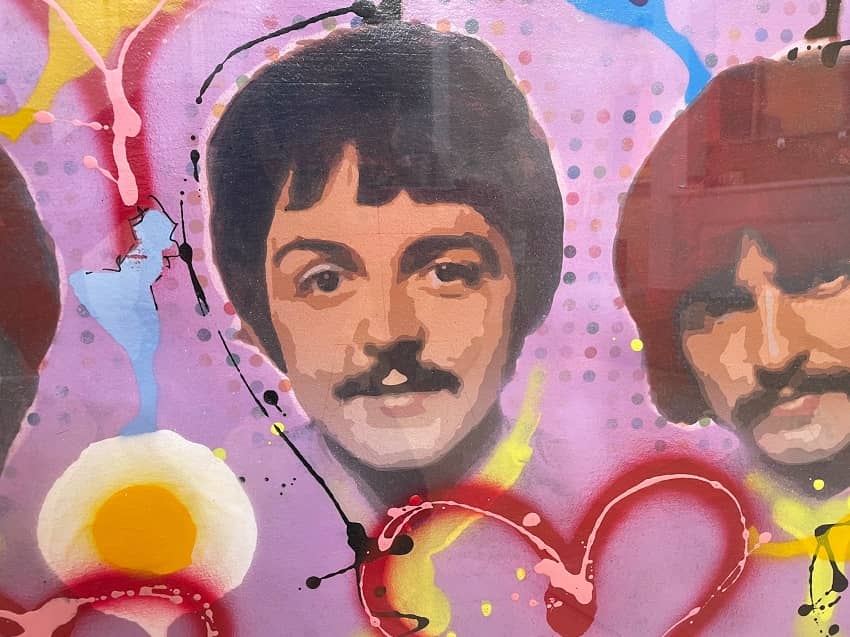 FRINGE  – There's a girl on my mind.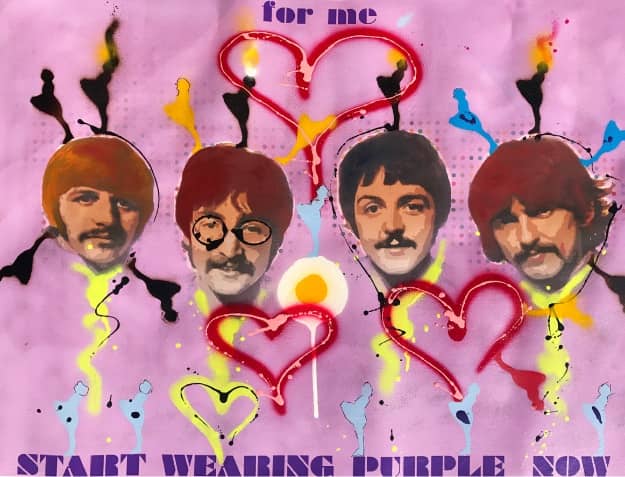 | | |
| --- | --- |
| Year: | 2018 |
| Format: | 120 x 80 cm / 47.2 x 31.5 inch |
| Material: | 300gsm Hahnemuhle Fine Art Etching Paper |
| Method: | Mixed Media, oil, ink, spray paint |
| Edition: | unique |
| Other: | handsigned |
The Beatles by FRINGE.
FRINGE – Street Artist from South Africa
The artist FRINGE with his unique way of expression is one of the most successful rising art stars in South Africa. As a companion of his style is Faith47, furthermore also Sindiso Nyoni. All three have their artistic roots in street painting and comic illustration, which elevates them into a gallery environment.
But FRINGES' obvious playfulness hides a deeper meaning – he works with a recurring repertoire of characters and symbols. FRINGE does not reveal his identity and rarely gives interviews. This leaves it up to the viewer to draw his own conclusions about what the artist wants to express when he combines painting and collage on canvas.
Ihr Ansprechpartner
Frank Fluegel
E-Mail: info(at)frankfluegel.com
Ihr Ansprechpartner
Frank Fluegel
E-Mail: info(at)frankfluegel.com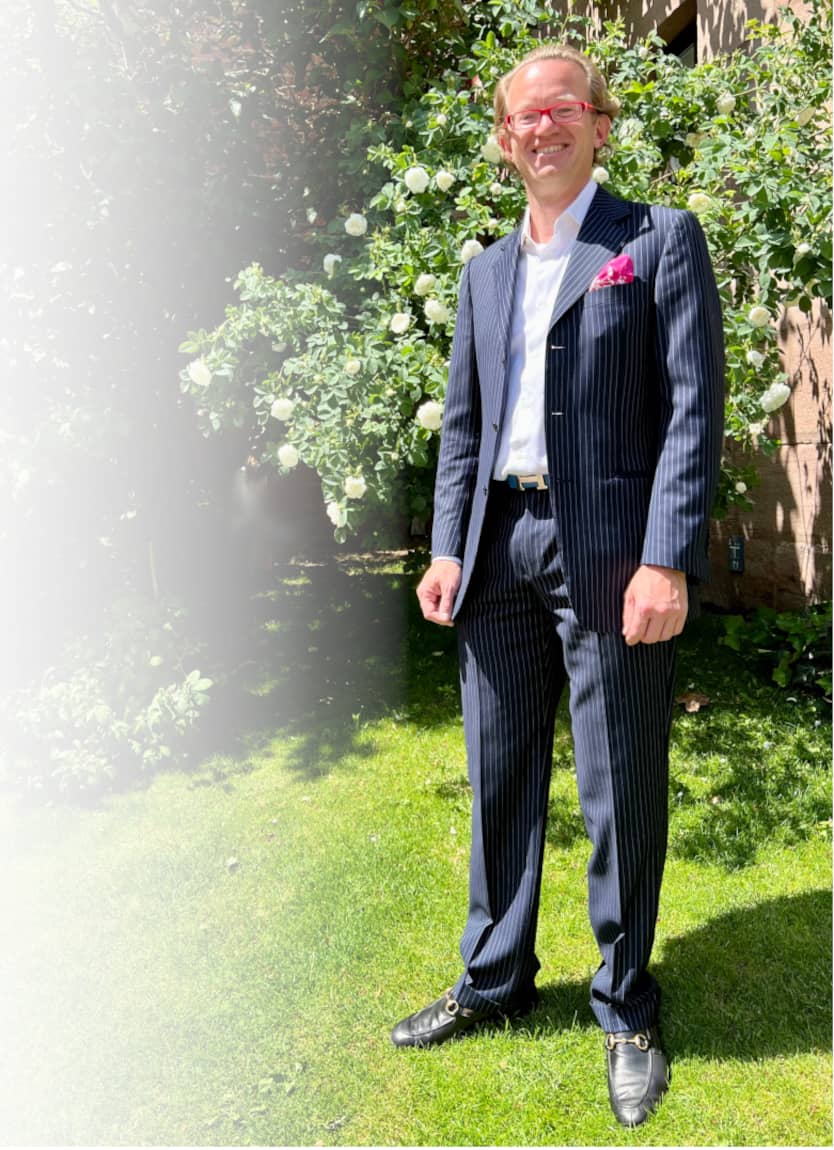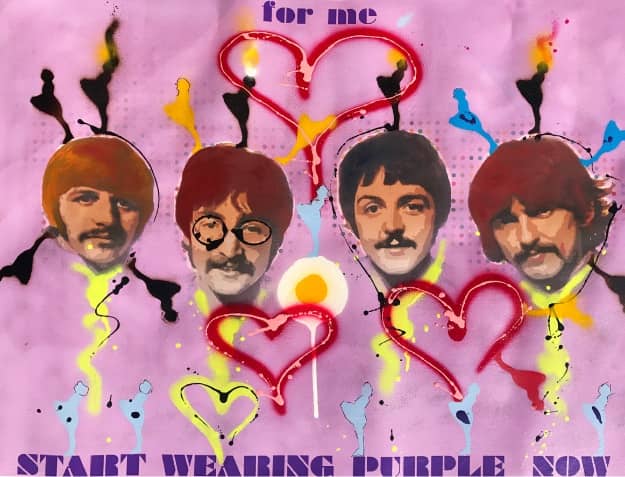 FRINGE There's a girl on my mind / Mixed Media / signed / unique
Year:
2018
Format:
120 x 80 cm / 47.2 x 31.5 inch
Material:
300gsm Hahnemuhle Fine Art Etching Paper
Method:
Mixed Media, oil, ink, spray paint
Edition:
unique
Other:
handsigned