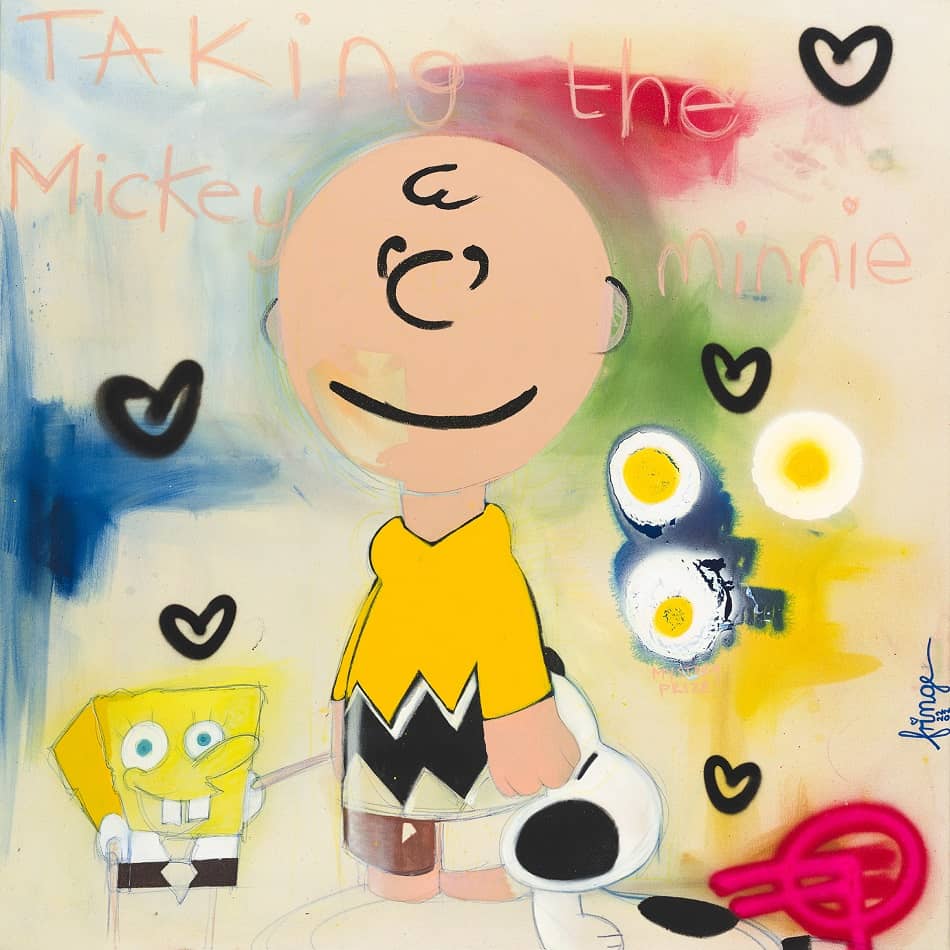 FRINGE Taking the Mickey / Oil and spray paint / signed / unique
| | |
| --- | --- |
| Year: | 2022 |
| Format: | 120 x 120 cm / 47.2 x 47.2 inch |
| Material: | Canvas |
| Method: | Oil and spray paint |
| Edition: | unique |
| Other: | handsigned |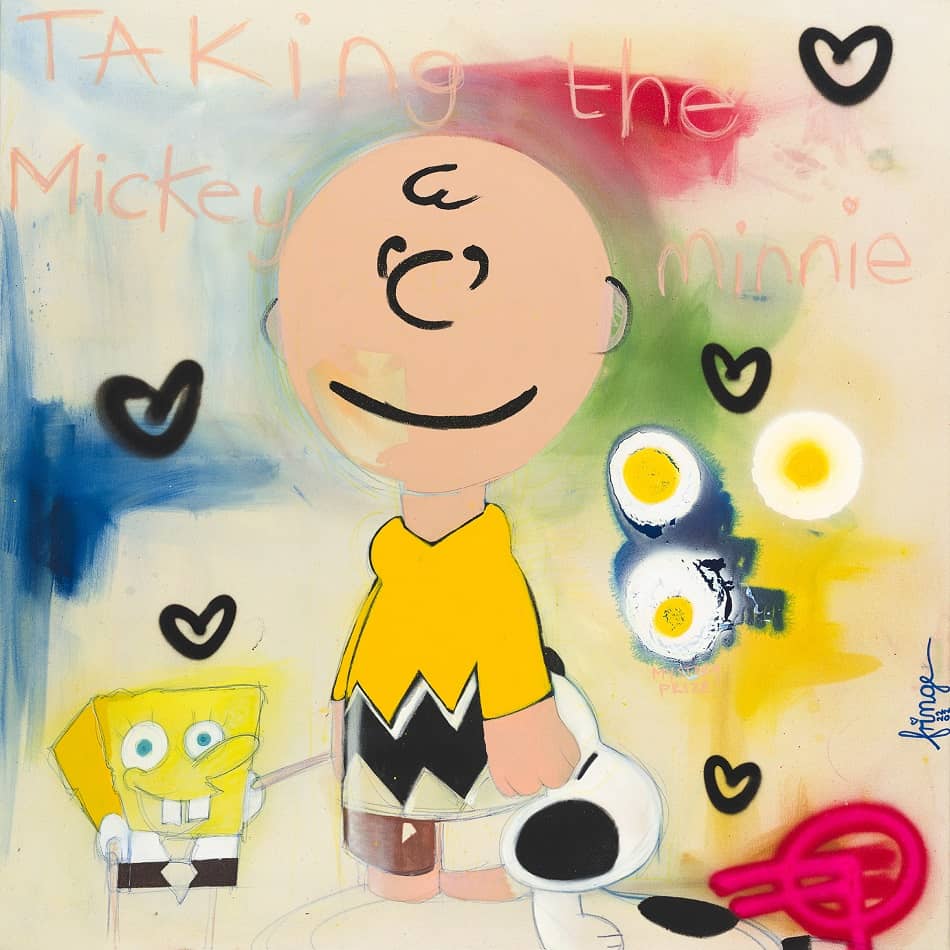 FRINGE – Taking the Mickey.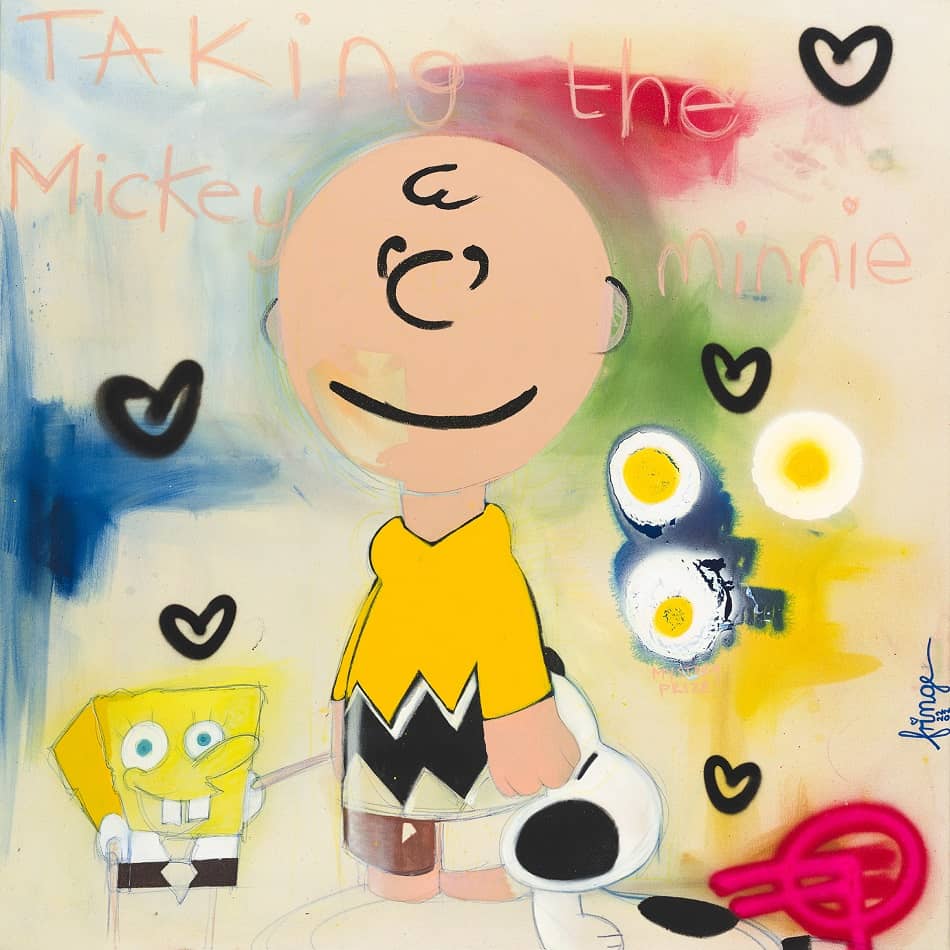 | | |
| --- | --- |
| Year: | 2022 |
| Format: | 120 x 120 cm / 47.2 x 47.2 inch |
| Material: | Canvas |
| Method: | Oil and spray paint |
| Edition: | unique |
| Other: | handsigned |
Taking the Mickey - The adventures of Snoopy.
Taking the Mickey is a painting by the artist FRINGE. You can see Charlie Brown surrounded by Snoopy and SpongeBob. The artist already had two solo shows in Europe that were completely sold out. In September 2017, an original artwork by Fringe was sold in London at a charity auction in aid of the African Ukuthemba Foundation. The work was auctioned off by Irish actor Graham Norton. In the context, Fringe's art received extensive attention in Europe, the U.S. and especially Asia. In 2018, the first completely sold-out FRINGE exhibition in Europe took place at Desom Wine Estate in Luxembourg. In October 2019, Fringe had another solo show in Europe at the prestigious Monaise Castle in Trier, Germany. A second artwork was auctioned in London and achieved a new record price. As always with Fringe the artist, the Hermès unique piece of course includes the fried egg as a symbol. The egg is a symbol of development and nourishment, although it does not clearly represent positivity and health.
The fried egg at FRINGE is perfectly produced in a two-tone spray technique. The white color runs as if by chance, imitating the actual preparation. At the same time, the fried egg is a rather sad symbol of mass-produced breakfast at fast food chains and franchises.
We can't look at it without automatically thinking of its importance in our industrial eating culture, which favors fast and cheap mass-produced food and is thus accused of devastating our planet. Thus, it also links back to the luxury label Hermès, which, although it wants to be expensive and exclusive, has become a mass product in the metropolises of Asia and today, like the luxury label Chanel, stands for mass consumption of the It-girls and Instagram generation.
Ihr Ansprechpartner
Frank Fluegel
E-Mail: info(at)frankfluegel.com
Ihr Ansprechpartner
Frank Fluegel
E-Mail: info(at)frankfluegel.com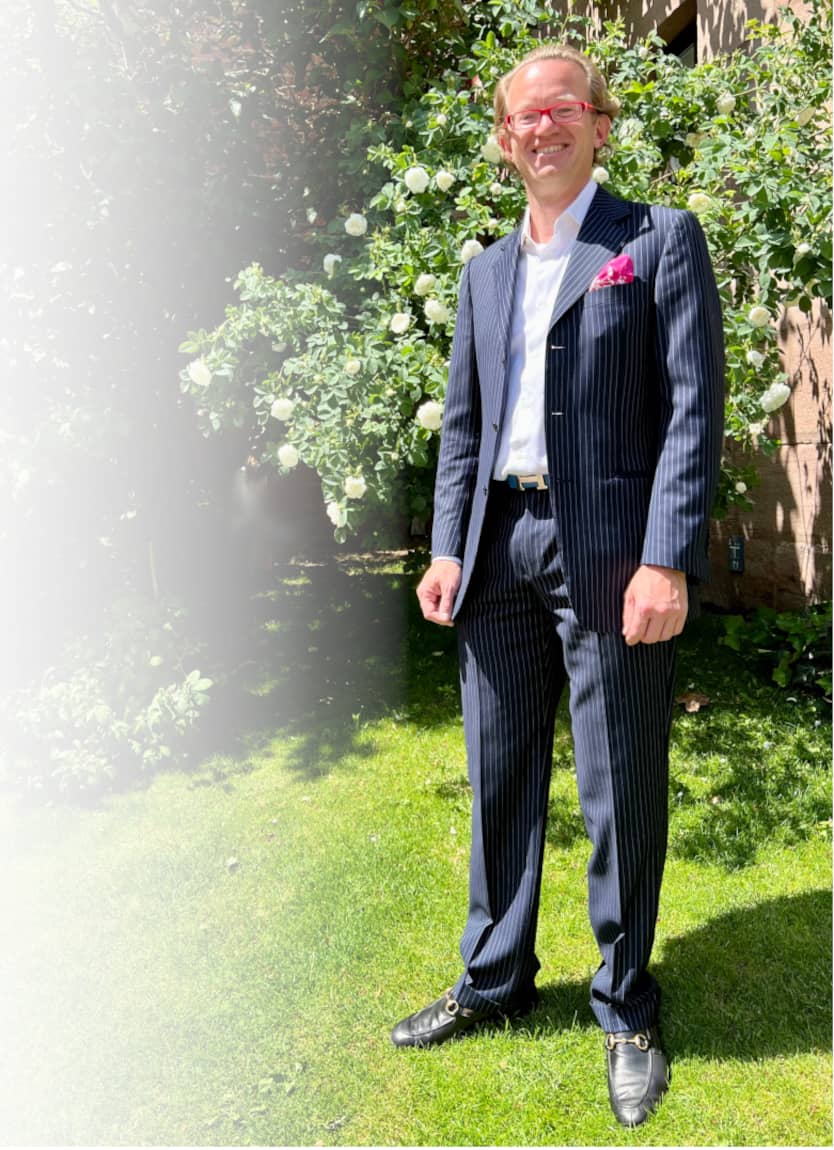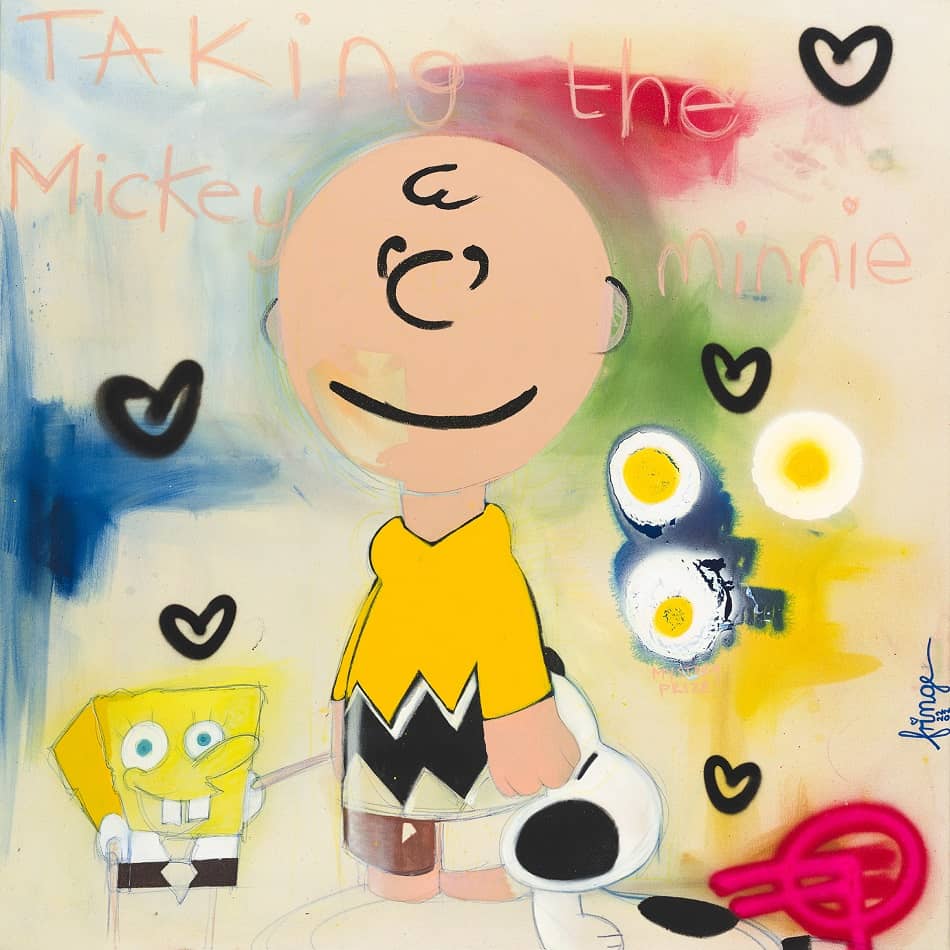 FRINGE Taking the Mickey / Oil and spray paint / signed / unique
Year:
2022
Format:
120 x 120 cm / 47.2 x 47.2 inch
Material:
Canvas
Method:
Oil and spray paint
Edition:
unique
Other:
handsigned