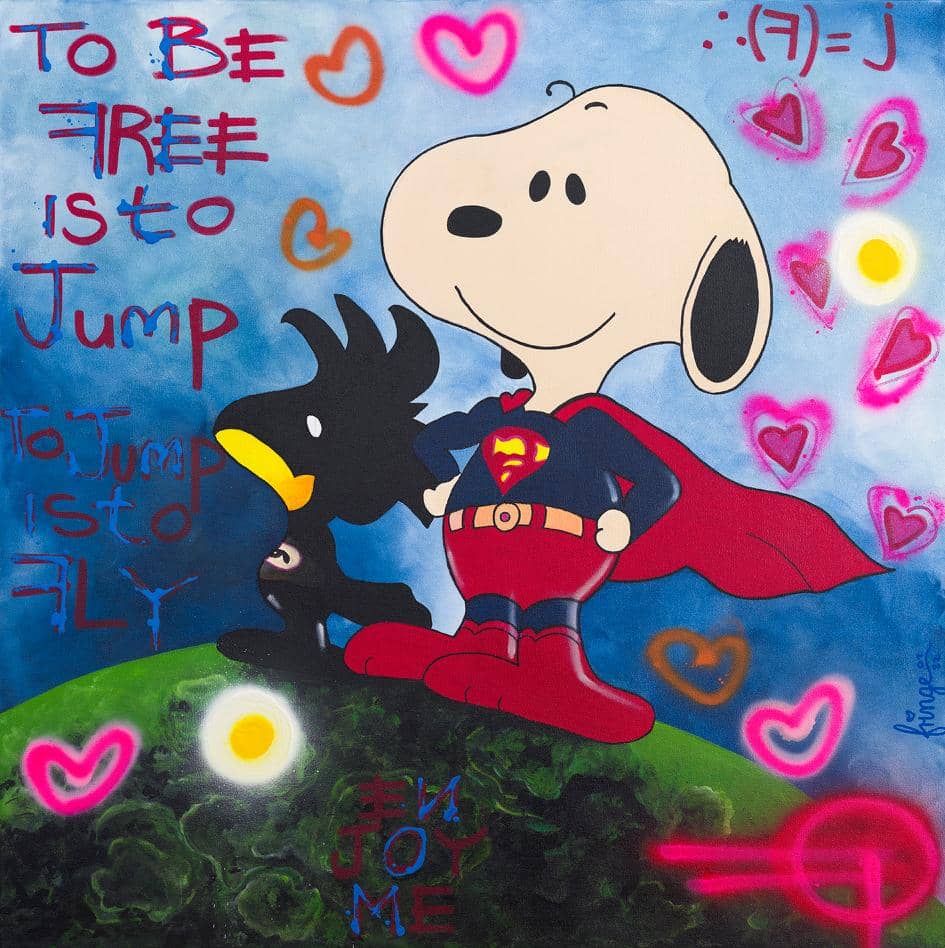 FRINGE Jump / Painting / signed / Unique
| | |
| --- | --- |
| Year: | 2022 |
| Format: | 100 x 100 cm / 39.4 x 39.4 inch |
| Material: | Canvas. |
| Method: | Painting, Stencil |
| Edition: | Unique. |
| Other: | handsigned verso. |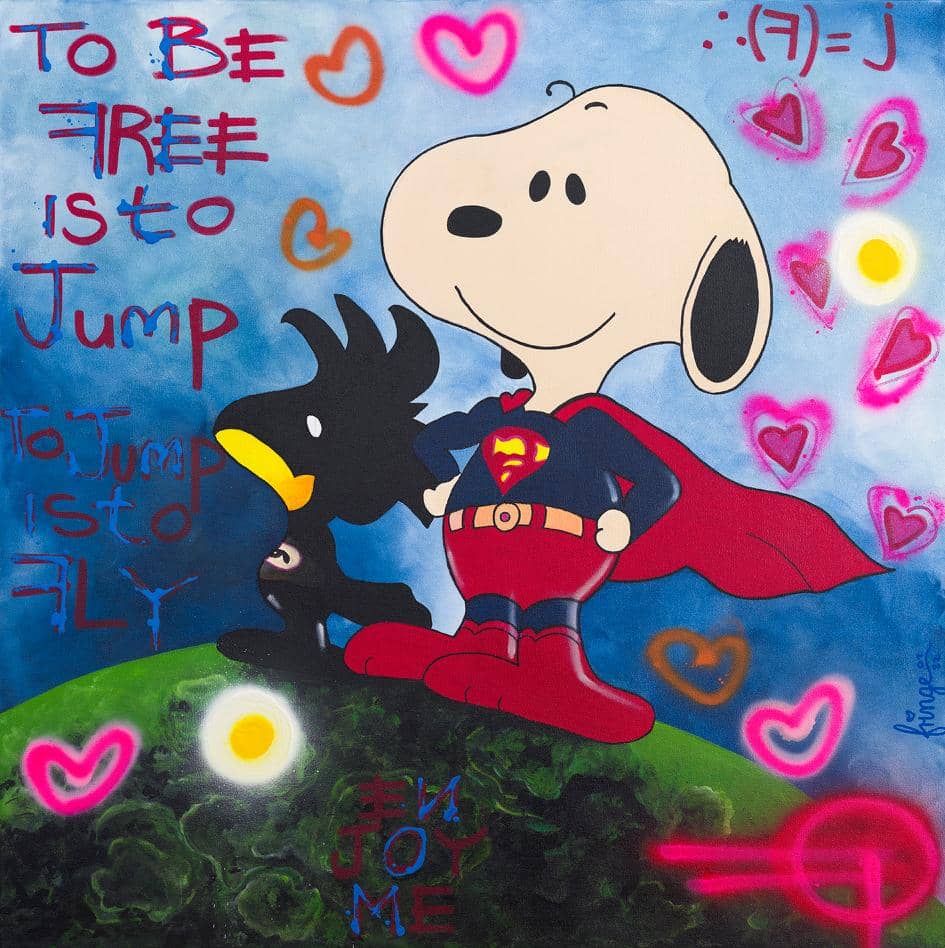 FRINGE – Jump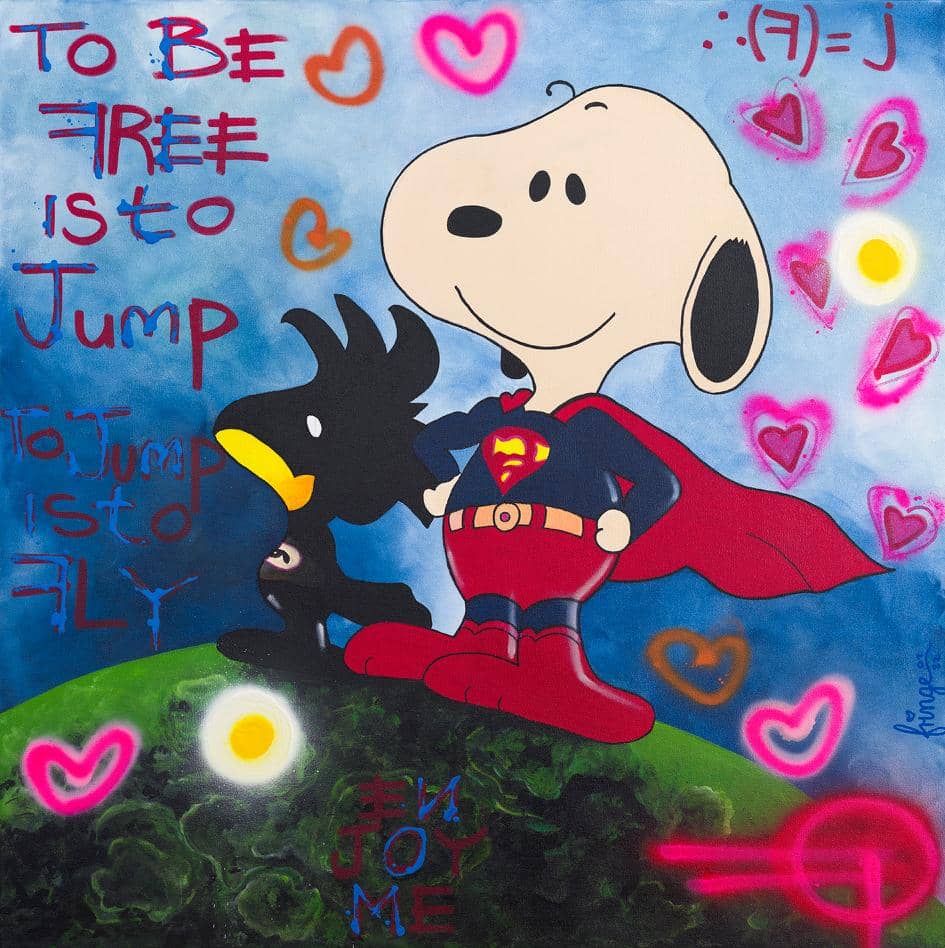 | | |
| --- | --- |
| Year: | 2022 |
| Format: | 100 x 100 cm / 39.4 x 39.4 inch |
| Material: | Canvas. |
| Method: | Painting, Stencil |
| Edition: | Unique. |
| Other: | handsigned verso. |
FRINGE - Street Art Star from South Africa.
Jump – Snoopy and Friends is a street art painting by artist FRINGE. Born in 1976 in Johannesburg, South Africa, the artist, who gives himself the pseudonym FRINGE, initially studied design in Cape Town. After working at various agencies, he shifted his focus to creating art in 2003, experimenting with notions of objectivity and subjectivity within the confines of the gallery space. In 2015, after more than a decade of success in advertising, Fringe moved to New York to take up a different train of thought. With a newfound understanding of the importance of communication through street art, he returned to South Africa in 2016 and began creating unique artworks based on pop symbols, advertising campaigns, and graffiti techniques. Due to the close connection between advertising and the consumer world during his stay in New York, the highly recognizable symbols of luxury and commerce of Louis Vuitton, Hermès or Chanel, among others, remained. They contrast, of course, with his origins Africa. The year 2017 became a breakthrough for Fringe. In April, he had his first solo exhibition in Johannesburg. He began to gain wider recognition beyond South Africa. His work can now also be found in London and Amsterdam. In September 2017, an original artwork by Fringe was sold in London at a charity auction to benefit the African Ukuthemba Foundation. The work was auctioned off by Irish actor Graham Norton. In the context, Fringe's art received extensive attention abroad. In 2018, the first completely sold-out exhibition in Europe took place at Desom Wine Estate in Luxembourg. In October 2019, Fringe had another solo show in Europe at the prestigious Monaise Castle in Trier, Germany. A second artwork was auctioned in London and achieved a new record price. To make the entry also for young collectors interesting there are few works of FRINGE also as limited editions.
Snoopy, the iconic beagle from Charles M. Schulz's beloved comic strip "Peanuts," has become a source of inspiration and fascination for artists around the world. His timeless charm and relatable personality have transcended the comic pages, finding their way into various forms of artistic expression. One such art form that has embraced Snoopy is street art.
Street art, characterized by its vibrant colors, bold imagery, and unconventional canvas choices, has provided a perfect platform for artists to pay tribute to Snoopy's enduring legacy. Whether it's a massive mural on the side of a building, a stencil on a city wall, or a whimsical paste-up on a lamppost, Snoopy has found his place in the ever-evolving urban art scene.
Many street artists have captured Snoopy's playful spirit and his relationship with Charlie Brown, his best friend, through their creations. They often depict Snoopy engaging in various activities, such as dancing, skateboarding, or flying his iconic red doghouse like the World War I Flying Ace. These artworks not only celebrate Snoopy's adventurous nature but also serve as a reminder of the importance of imagination, friendship, and finding joy in simple pleasures.
Snoopy's distinct physical features, such as his black and white fur, floppy ears, and his classic red collar, make him instantly recognizable in street art. Artists often use these recognizable elements to create eye-catching and visually appealing pieces. They experiment with different artistic techniques, such as stenciling, spray painting, wheatpasting, or using vibrant acrylics, to capture Snoopy's essence and bring him to life in urban landscapes.
In addition to standalone Snoopy artworks, street artists often incorporate him into larger murals or street art installations. They might depict Snoopy alongside other iconic Peanuts characters like Charlie Brown, Lucy, Linus, and Woodstock, creating a nostalgic and heartwarming atmosphere. These collaborative pieces not only pay homage to Charles Schulz's work but also evoke a sense of nostalgia and childhood wonder for those who encounter them.
Snoopy's enduring appeal and his ability to resonate with people of all ages have made him a beloved subject in the world of street art. By bringing Snoopy into the streets, artists infuse public spaces with a touch of whimsy, humor, and a reminder of the power of imagination. Whether you stumble upon a Snoopy mural in a bustling city or discover a hidden Snoopy paste-up in a quiet alley, these artistic tributes remind us of the joy and happiness that Snoopy and the Peanuts gang have brought into our lives for generations.
Ihr Ansprechpartner
Frank Fluegel
E-Mail: info(at)frankfluegel.com
Ihr Ansprechpartner
Frank Fluegel
E-Mail: info(at)frankfluegel.com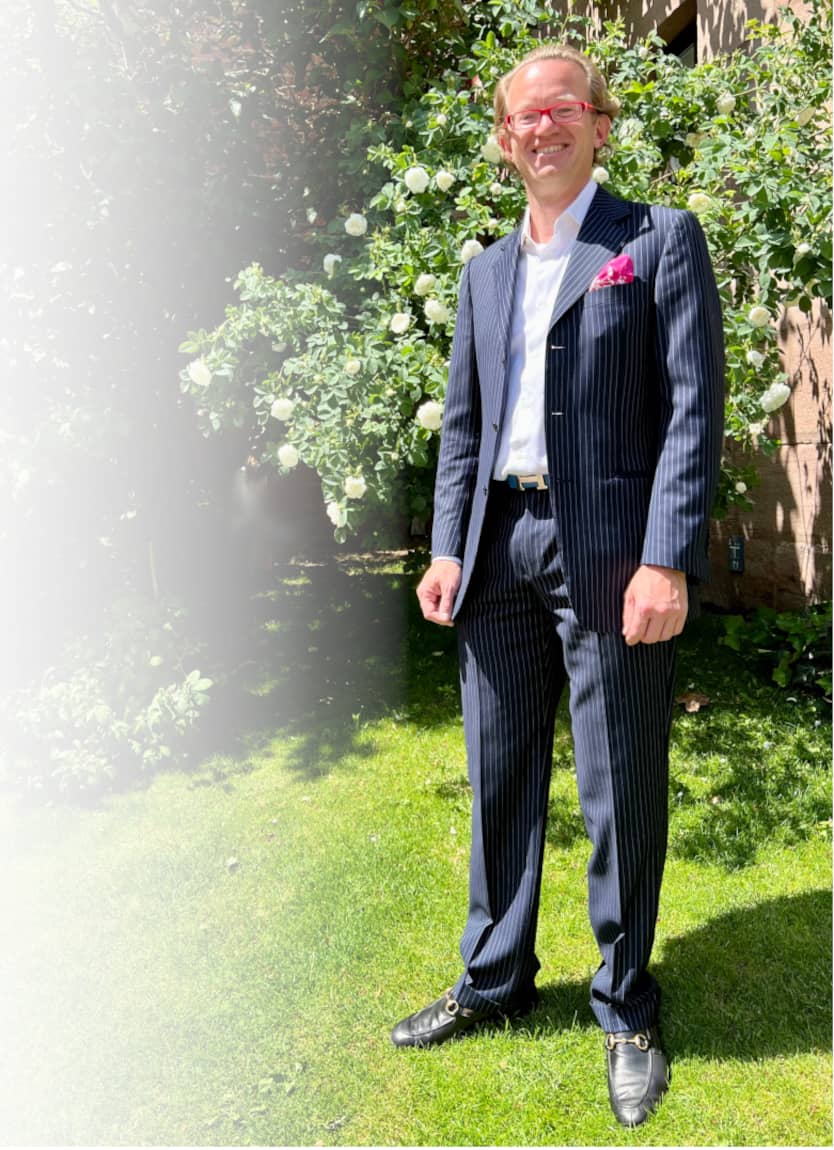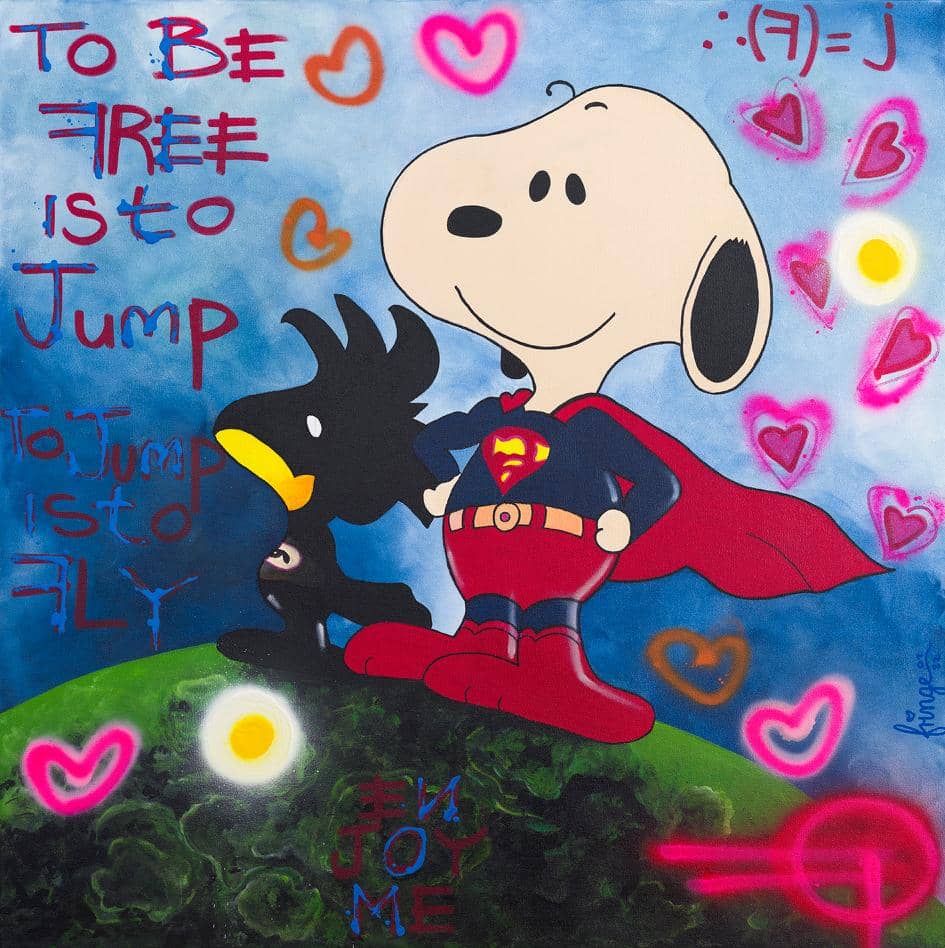 FRINGE Jump / Painting / signed / Unique
Year:
2022
Format:
100 x 100 cm / 39.4 x 39.4 inch
Material:
Canvas.
Method:
Painting, Stencil
Edition:
Unique.
Other:
handsigned verso.