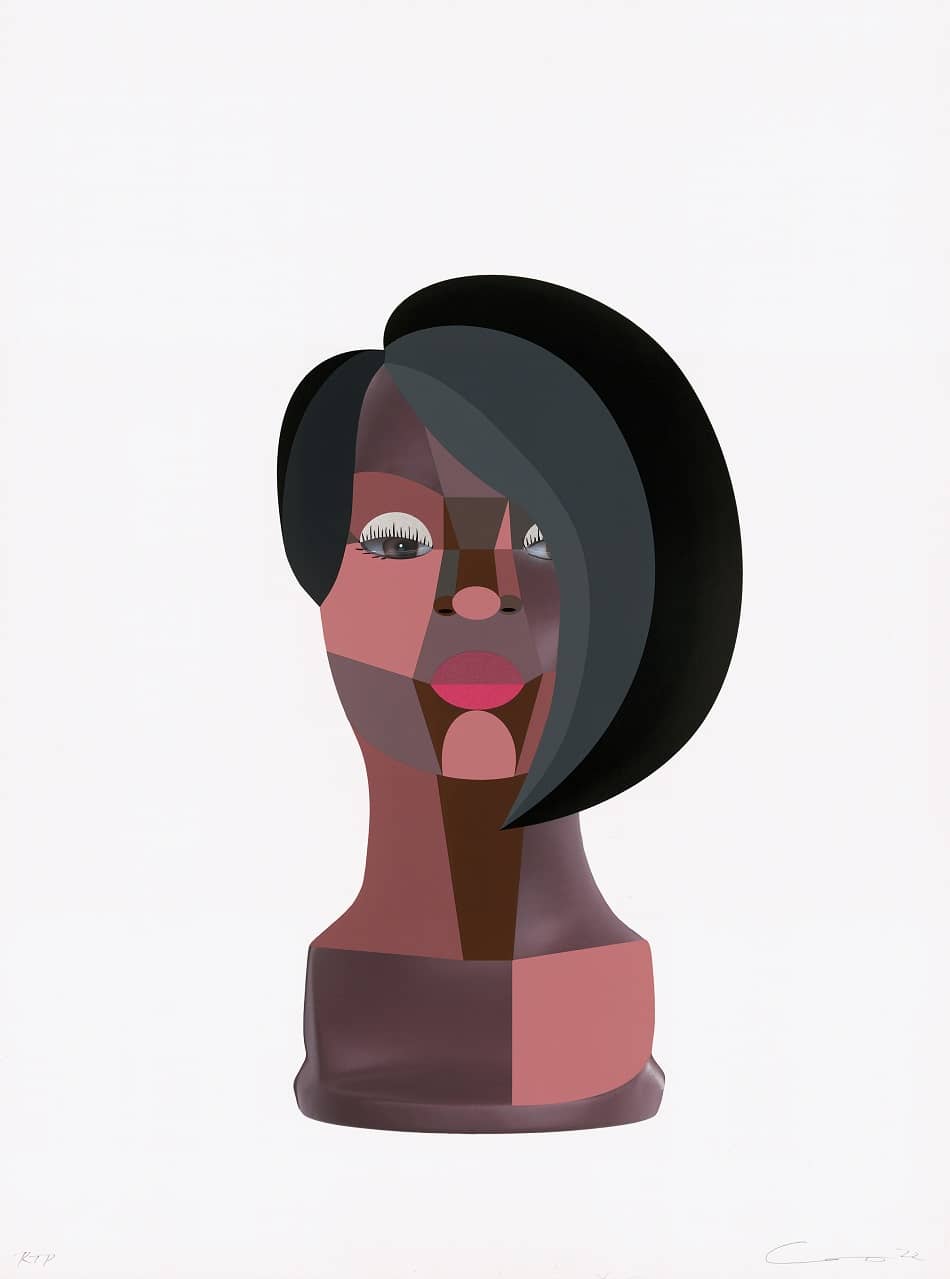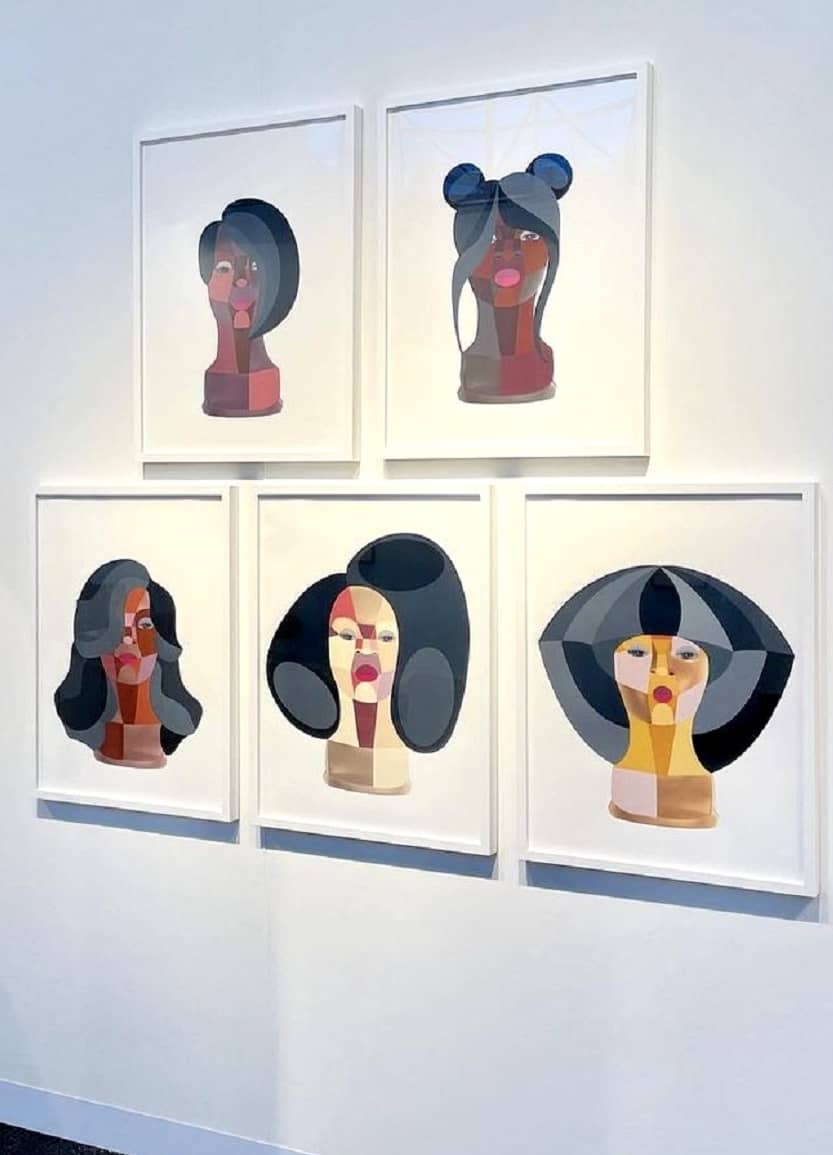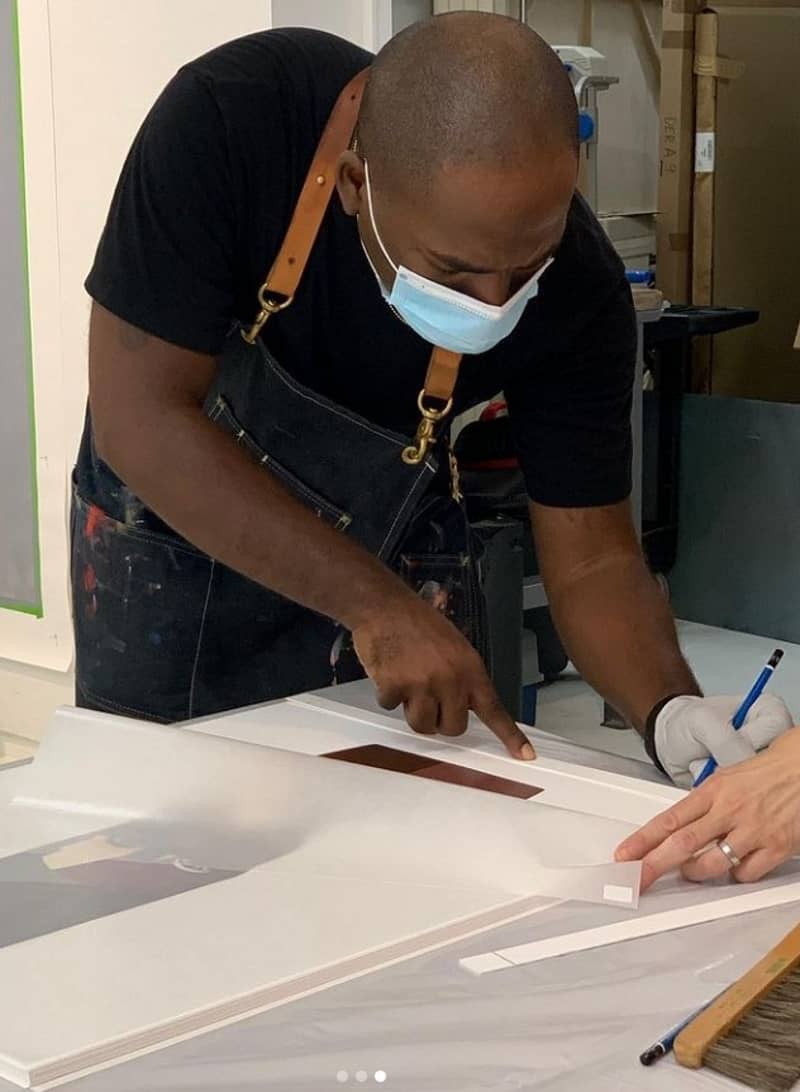 Derrick Adams Style Variation 1 (Pixie) / Screenprint / signed, numbered / Edition of 50
| | |
| --- | --- |
| Year: | 2022 |
| Format: | 50,8 x 68,58 cm / 19.7 x 26.8 inch |
| Material: | Somerset Museum Rag Radiant White paper. |
| Method: | Screenprint, acrylic gloss |
| Edition: | 50 |
| Other: | Hand-signed and numbered |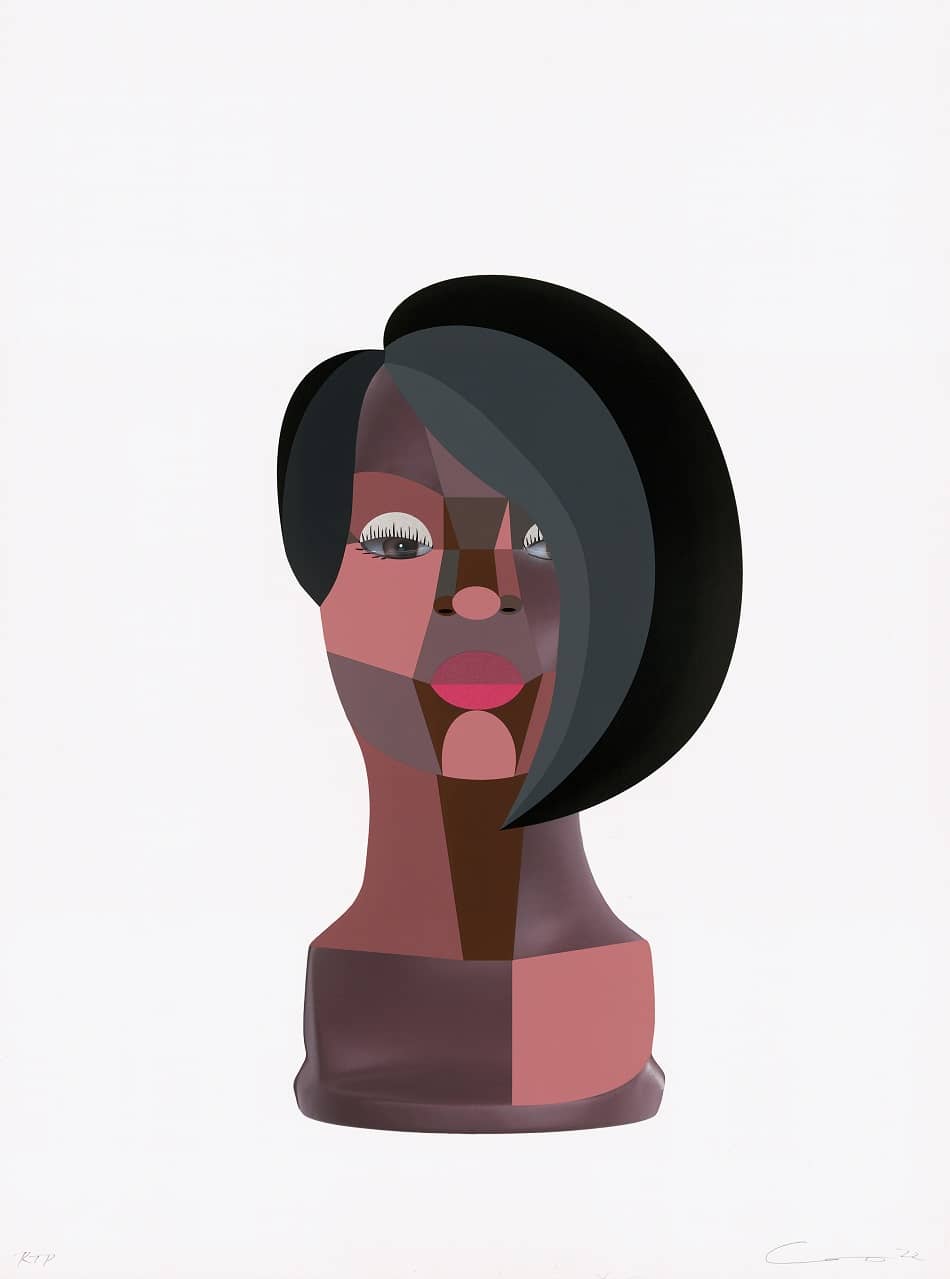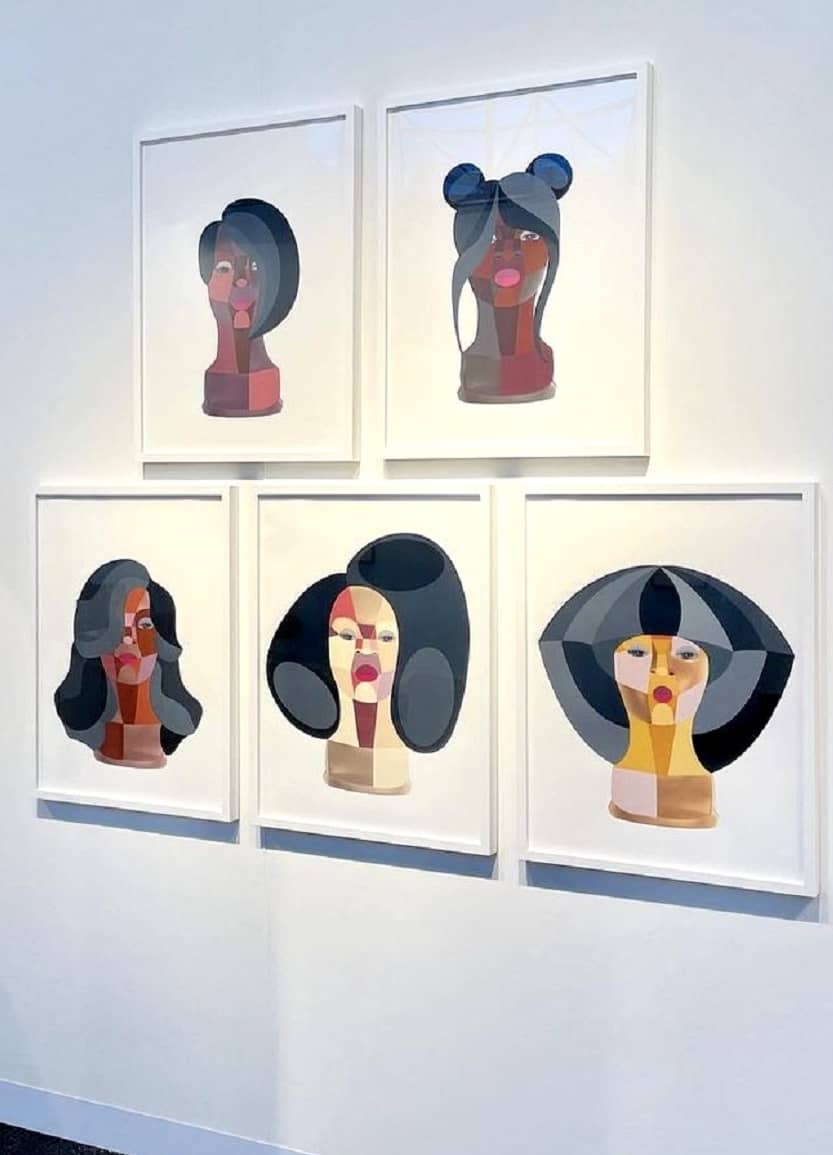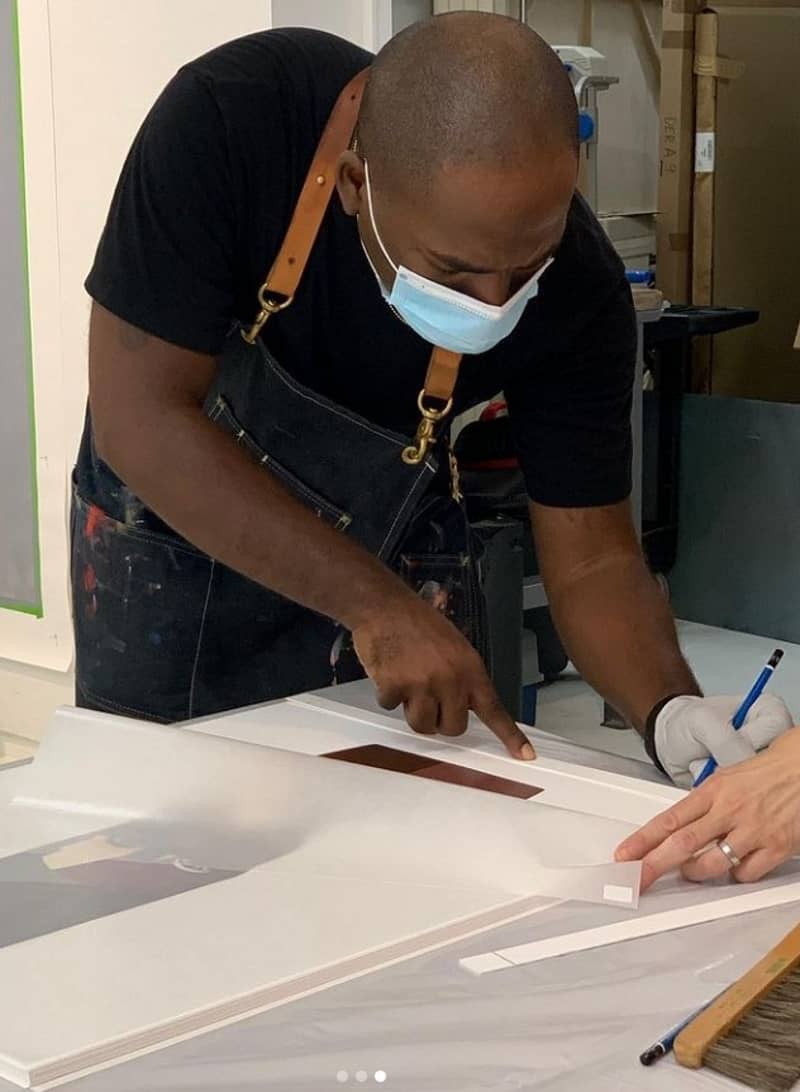 Style Variation 1 (Pixie) by Derrick Adams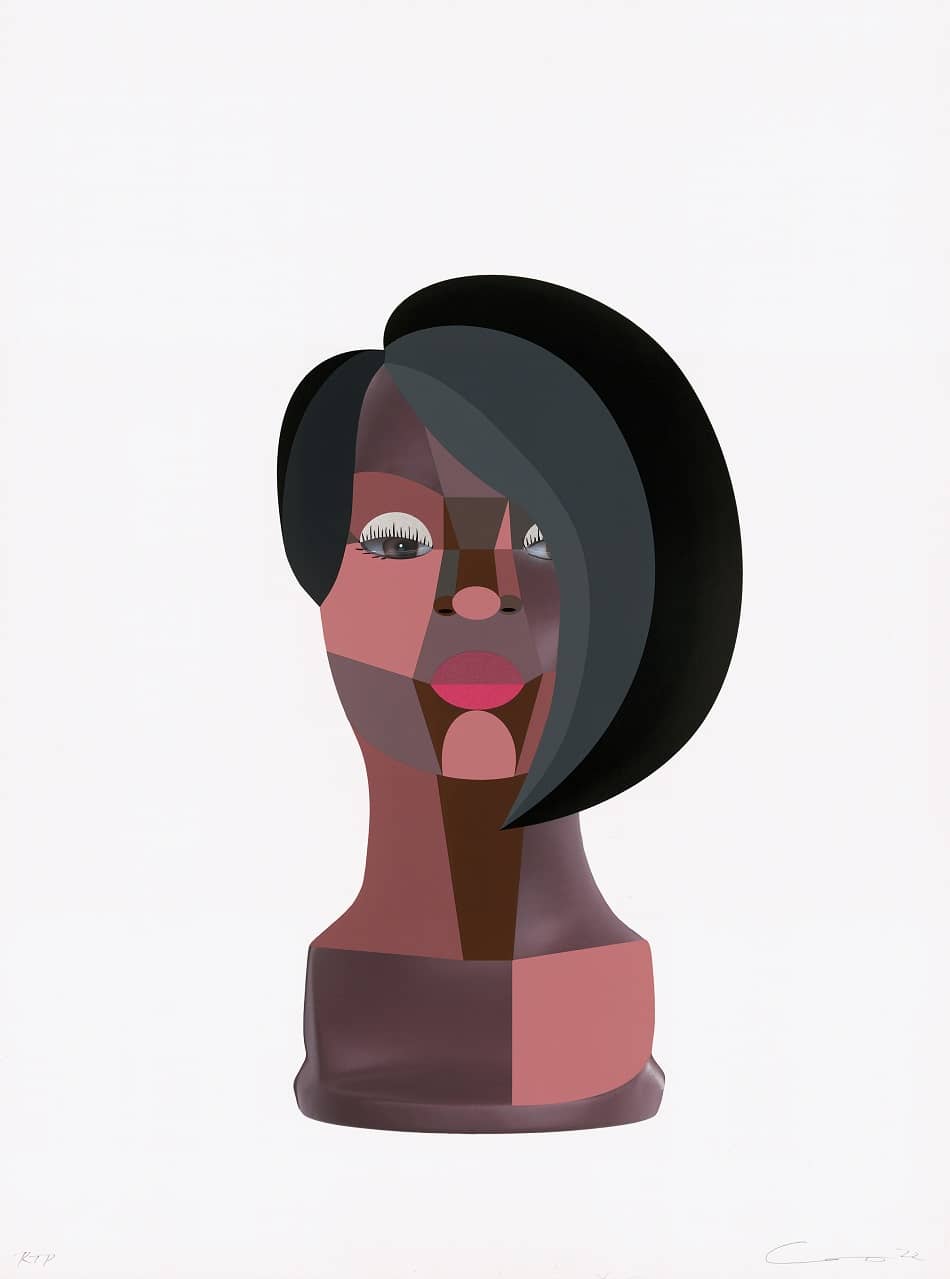 | | |
| --- | --- |
| Year: | 2022 |
| Format: | 50,8 x 68,58 cm / 19.7 x 26.8 inch |
| Material: | Somerset Museum Rag Radiant White paper. |
| Method: | Screenprint, acrylic gloss |
| Edition: | 50 |
| Other: | Hand-signed and numbered |
Style Variation 1 (Pixie) by Derrick Adams
Style Variation 1 (Pixie) is a screenprint by Derrick Adams. Christie's New York set a new record for Derrick Adams in March 2021. A figurative painting set new standards for the artist. The second lot of the auction, "Figure in the Urban Landscape 31" (2019) by Adams, doubled expectations. The double-figure portrait of a father and daughter was expected to fetch about $100,000 to $150,000 and sold for $250,000 (fees included in all sale results). The price was a new auction high for a work by Adams.
Derrick Adams is a Baltimore-born artist living in Brooklyn and New York. His critically acclaimed work includes painting, collage, sculpture, performance, video, and sound installations. His multidisciplinary practice is concerned with the ways in which individuals' ideals, aspirations, and personalities become tied to specific objects, colors, textures, symbols, and ideologies. His work explores the influence of popular culture on the formation of self-image and the relationship between the individual and the monument, how they coexist and embody each other. Adams is also deeply concerned with how African American experiences intersect with art history, American iconography, and consumerism.
Most notably in his Floater series, he portrays black Americans in their leisure time and posits that recreation itself is a political act when embraced by black communities. The radical nature of this position has materialized in Adams' work in his Deconstruction Worker, Figure in the Urban Landscape, and Beauty World series. Formally, Adams' practice is rooted in deconstructionist philosophies related to the fragmentation and manipulation of structure and surface and the connection of complex and unlikely forms. His tendency to layer, hybridize, and collage not only images and materials, but also different kinds of sensory experiences, links the artist to an estimable array of pioneers ranging from Hannah Höch and Henri Matisse to William H. Johnson and Romare Bearden. In Adams' art, the process can also be understood as an analogy: "Everything we are is based on a certain construction," he once remarked. Adams received his MFA from Columbia University and his BFA from Pratt Institute.
He is an alumnus of the Skowhegan School of Painting and Sculpture and the Marie Walsh Sharpe Foundation's Studio Program. Adams is the recipient of a Robert Rauschenberg Foundation Residency (2019), a Gordon Parks Foundation Fellowship (2018), a Studio Museum Joyce Alexander Wein Artist Prize (2016), and a Louis Comfort Tiffany Award (2009). He has been the subject of numerous solo exhibitions, including Where I'm From – Derrick Adams (2019) at The Gallery at Baltimore City Hall; Derrick Adams: Sanctuary (2018) at the Museum of Arts and Design, New York; and Derrick Adams: Transmission (2018) at the Museum of Contemporary Art, Denver. Adams' work has been featured in numerous important public exhibitions, including Men of Change: Power. Triumph. Truth. (2019) at the National Underground Railroad Freedom Center, Cincinnati; PERFORMA (2015, 2013, and 2005); The Shadows Took Shape (2014) and Radical Presence (2013-14) at The Studio Museum in Harlem; The Channel (2012) at the Brooklyn Academy of Music; Greater New York (2005) at MoMA PS1; and Open House: Working In Brooklyn (2004) at the Brooklyn Museum. His work is in the permanent collections of The Metropolitan Museum of Art, The Studio Museum in Harlem, the Whitney Museum of American Art, the Virginia Museum of Fine Arts, and the Birmingham Museum of Art.
Ihr Ansprechpartner
Frank Fluegel
E-Mail: info(at)frankfluegel.com
Ihr Ansprechpartner
Frank Fluegel
E-Mail: info(at)frankfluegel.com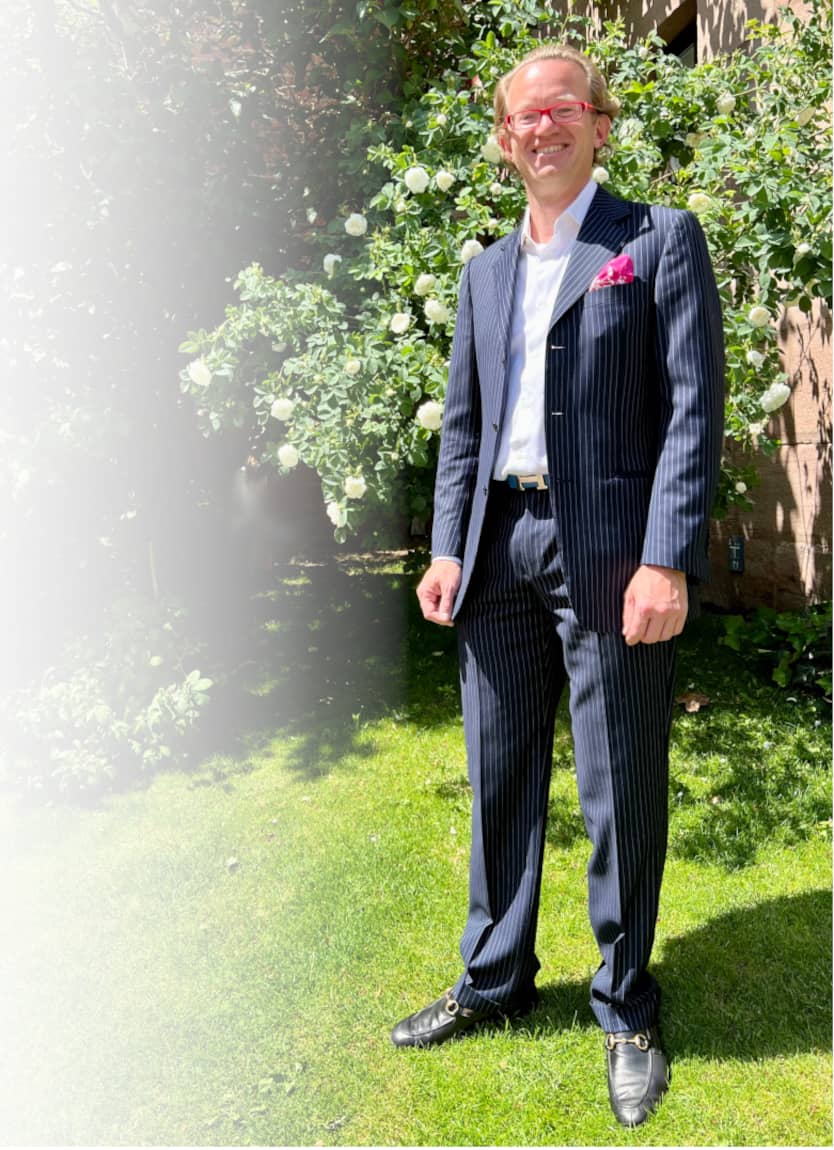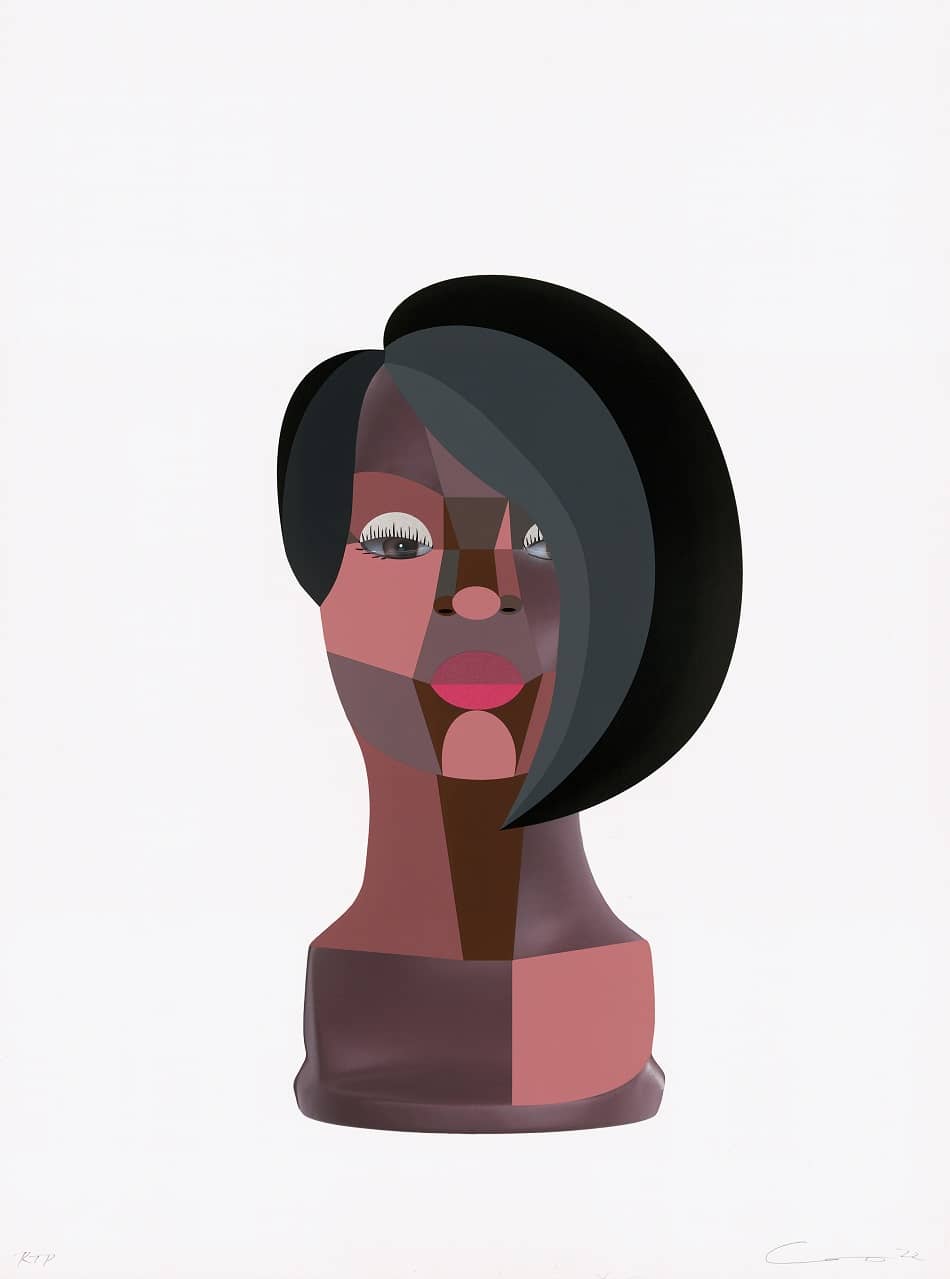 Derrick Adams Style Variation 1 (Pixie) / Screenprint / signed, numbered / Edition of 50
Year:
2022
Format:
50,8 x 68,58 cm / 19.7 x 26.8 inch
Material:
Somerset Museum Rag Radiant White paper.
Method:
Screenprint, acrylic gloss
Edition:
50
Other:
Hand-signed and numbered