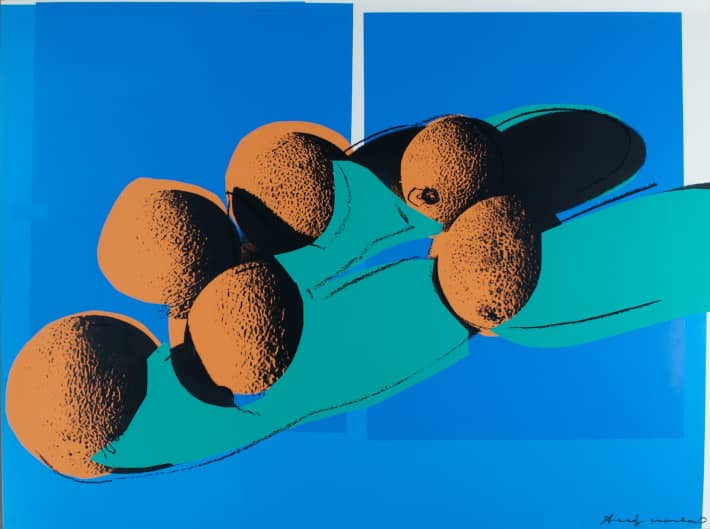 Andy Warhol Cantaloupes I (FS II.201) / Screenprint / signed, numbered / edition 150
| | |
| --- | --- |
| Year: | 1979 |
| Format: | 101,6 x 76,2 cm / 39.8 x 29.9 inch |
| Material: | Lenox-Museum Cardboard, Strathmore Bristol Paper |
| Method: | Screenprint |
| Edition: | 150 |
| Other: | handsigned, numbered |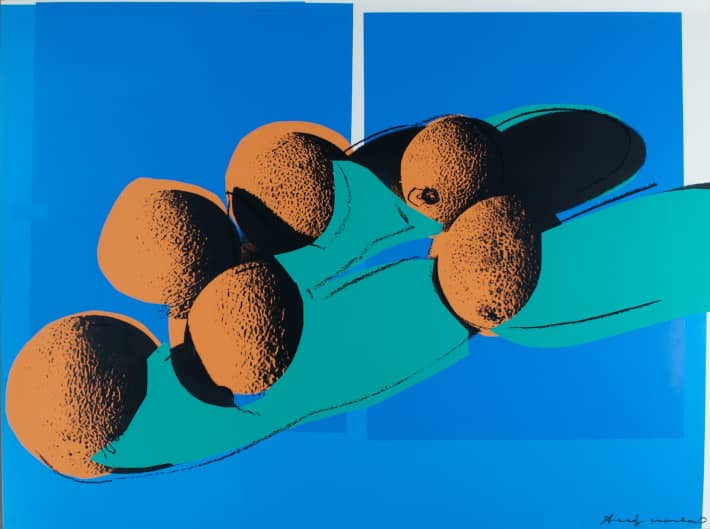 Andy Warhol Cantaloupes I (FS II.201) from the Portfolio "Space Fruit: Still Lifes"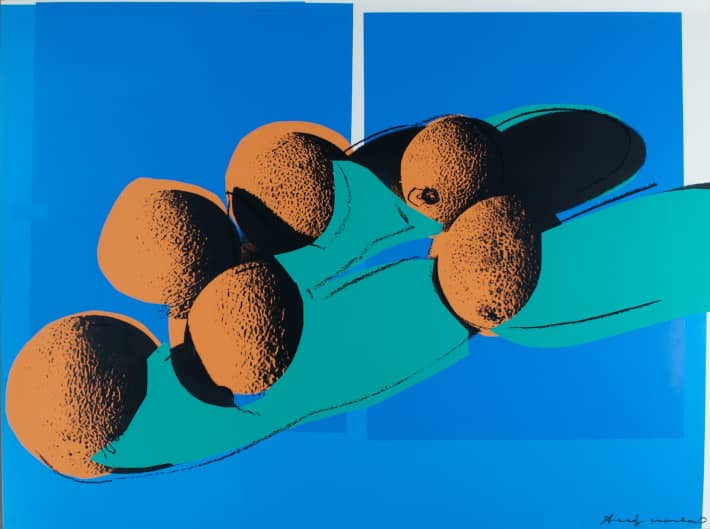 | | |
| --- | --- |
| Year: | 1979 |
| Format: | 101,6 x 76,2 cm / 39.8 x 29.9 inch |
| Material: | Lenox-Museum Cardboard, Strathmore Bristol Paper |
| Method: | Screenprint |
| Edition: | 150 |
| Other: | handsigned, numbered |
Andy Warhol's Space Fruit: Cantaloupes 201 is part of his Space Fruit: Still Life series, which he created in 1979. In this series, Warhol focuses on the use of colored shadows that give the fruits a 3D perspective. In Cantaloupes 201, Warhol contrasts a familiar image and the color of the fruit with an impossible periwinkle background and turquoise shadows that give the work life and movement. In 1977, Andy Warhol met printer Rupert Jasen Smith, who collaborated with him to create the Space Fruit series. These prints show Warhol's experimentation with a centuries-old genre of painting – still life. Still lifes are inherently choreographed compositions that focus on form, color, space, and often symbolism. Warhol was interested in the use of shadow as a compositional element. He would first place one or more pieces of fruit on a white background, light them from an oblique position so that shadows were cast on the white paper, and then photograph these compositions. He also used collages and drawings to create the image templates for the additional screens used in each print. Each color in these images represents a different screen layer of the print. The printing process allowed Warhol endless color combinations within each composition.
The reproducibility of art / Andy Warhol
Andy Warhol turned photos and familiar motifs from advertising, magazines, or movie magazines into art; the recognition value of his works was and is accordingly high. The colorful depiction of the banal and everyday things, as well as Hollywood stars and comic figures, transports the viewer into an artificial, alienated world. Typical of the Pop Art star is the critical, ironic view of mass production and the media world.
It was also mass production that Andy Warhol made his artistic credo – and which brought him great success: he produced silkscreen templates of his motifs and then issued color-altered series. For example, he created 32 almost identical-looking pictures of soup cans or reproduced a postcard with the motif of the Mona Lisa 30 times on canvas.
Ihr Ansprechpartner
Frank Fluegel
E-Mail: info(at)frankfluegel.com
Ihr Ansprechpartner
Frank Fluegel
E-Mail: info(at)frankfluegel.com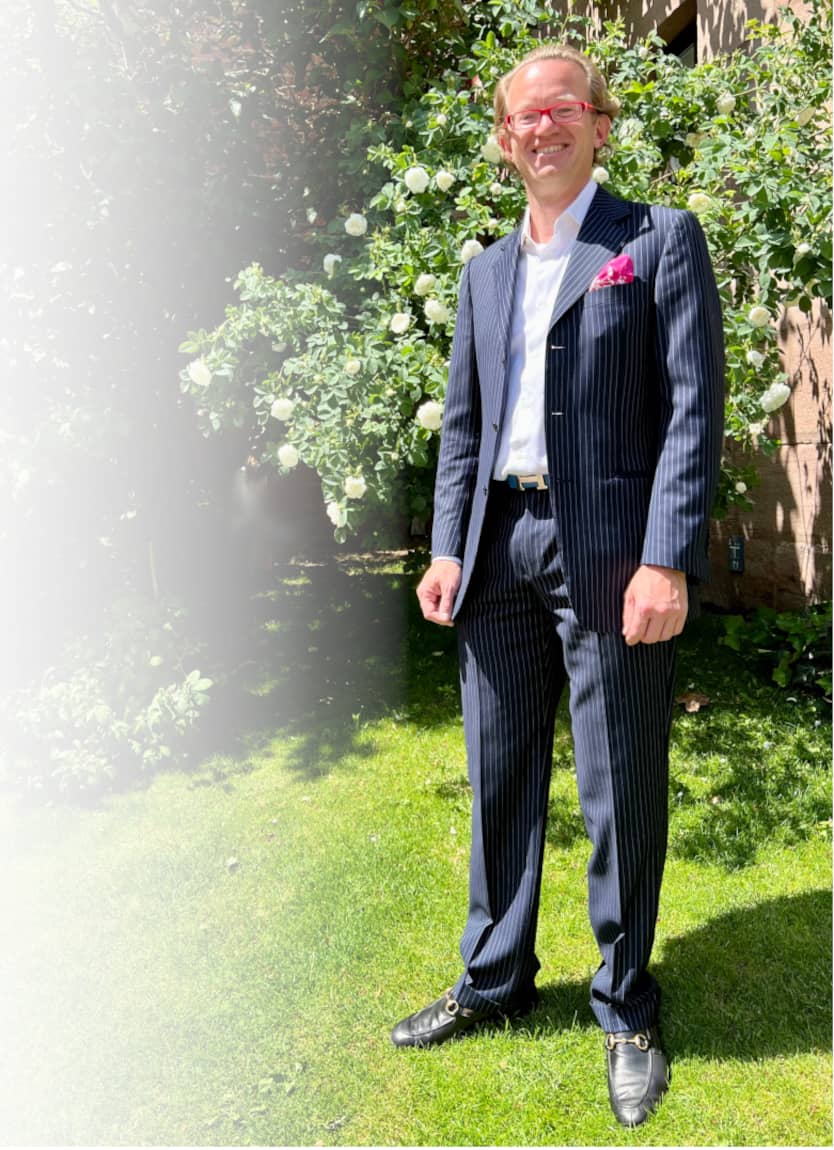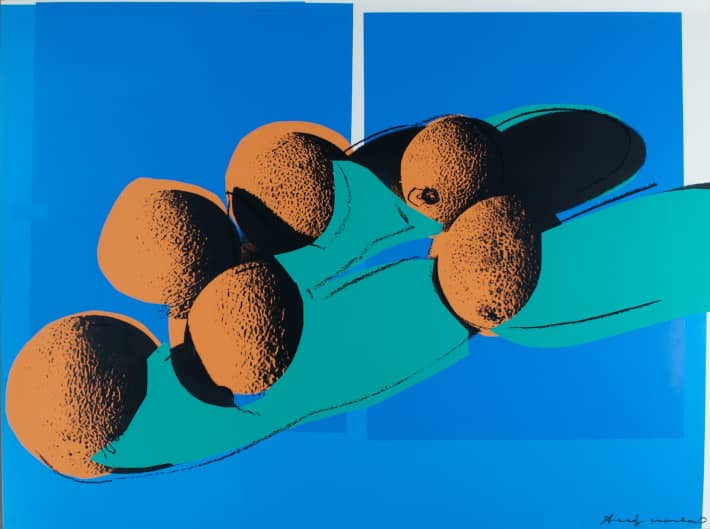 Andy Warhol Cantaloupes I (FS II.201) / Screenprint / signed, numbered / edition 150
Year:
1979
Format:
101,6 x 76,2 cm / 39.8 x 29.9 inch
Material:
Lenox-Museum Cardboard, Strathmore Bristol Paper
Method:
Screenprint
Edition:
150
Other:
handsigned, numbered