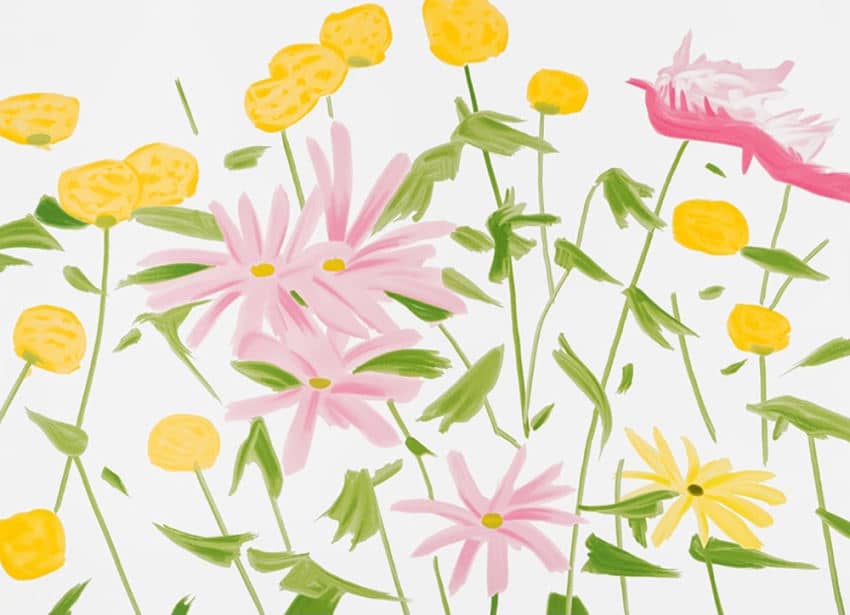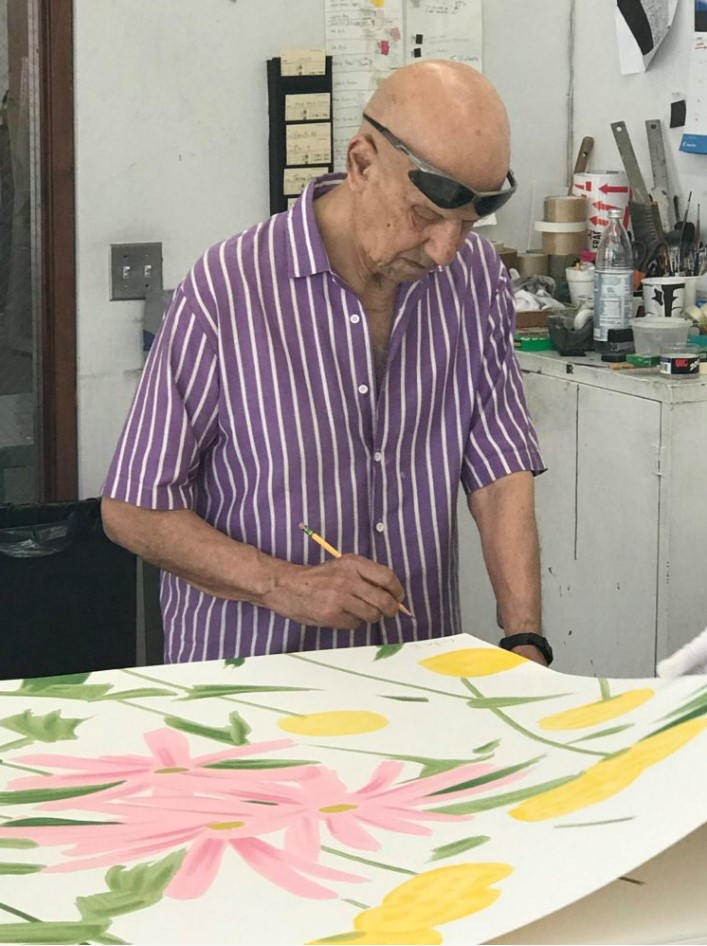 Alex Katz Spring Flowers / Screenprint / signed, numbered / edition of 60
| | |
| --- | --- |
| Year: | 2017 |
| Format: | 102 x 140 cm / 40 x 55 inch |
| Material: | Saunders Waterford 425g Paper |
| Method: | 24 color Screenprint |
| Edition: | 60 |
| Other: | signed, numbered |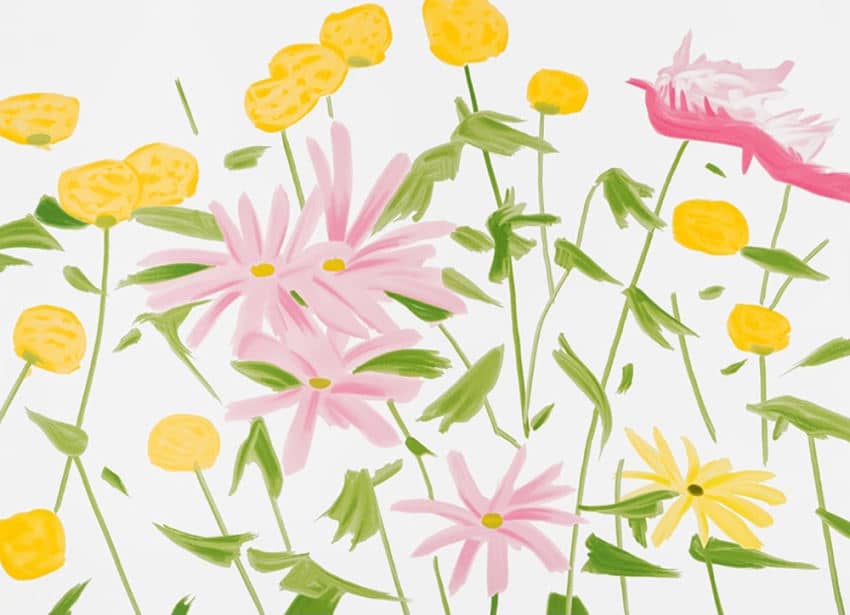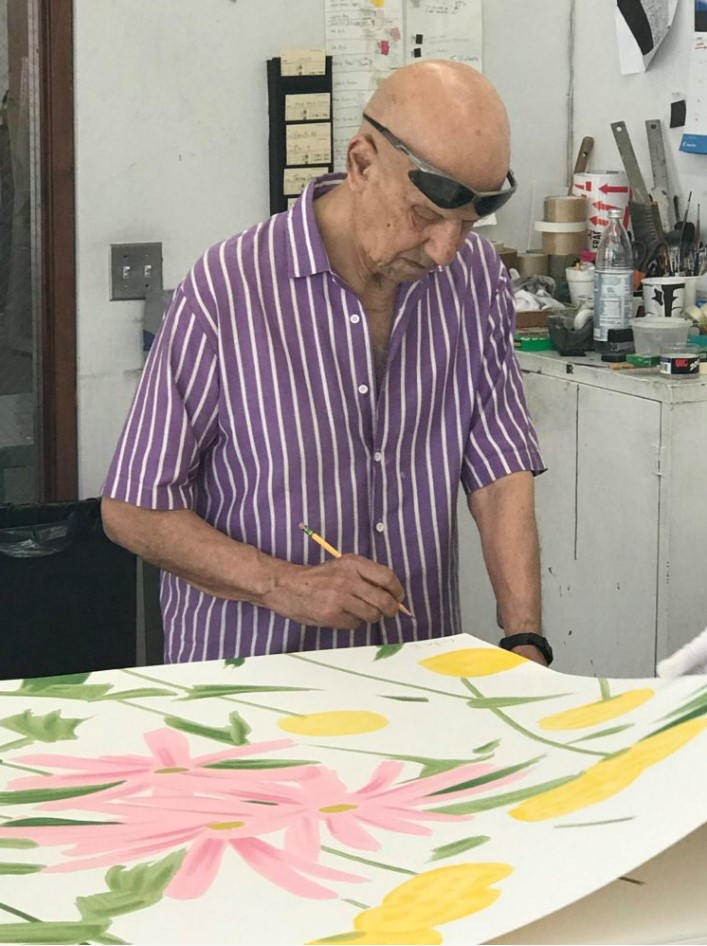 Alex Katz Spring Flowers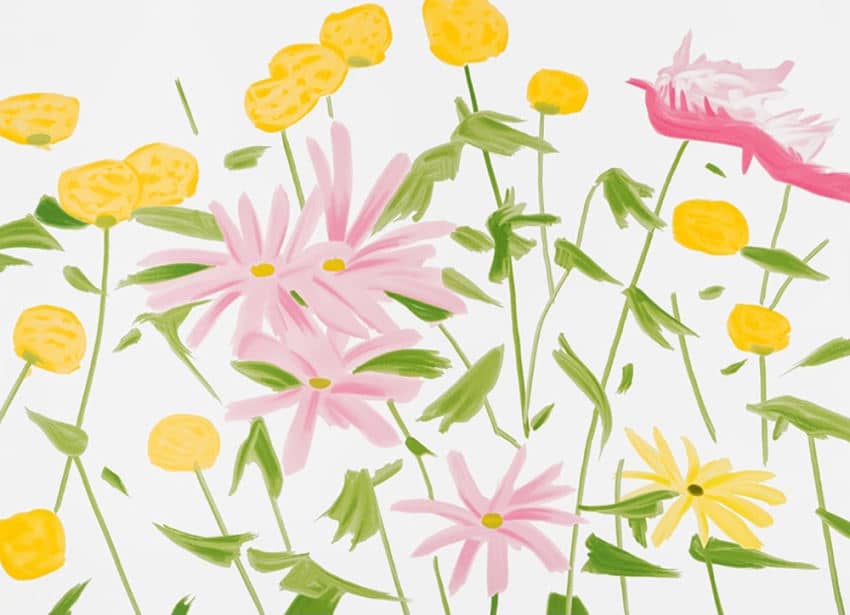 | | |
| --- | --- |
| Year: | 2017 |
| Format: | 102 x 140 cm / 40 x 55 inch |
| Material: | Saunders Waterford 425g Paper |
| Method: | 24 color Screenprint |
| Edition: | 60 |
| Other: | signed, numbered |
Flowers by Alex Katz - Spring Flowers
In a 1968 interview, Katz described his flower pictures as an extension of the cocktail party – scenes he often painted. He noted that the flowers were "all overlapping bodies," like the individuals in his groups of figures that overlap each other when they enter the pictorial space of the painting. By choosing the flowers as his subject, however, he tried to introduce a greater degree of movement into the work without literally depicting anything in motion, thus concentrating on the unfolding form of various spring flowers. In fact, Spring Flowers offers a composition of volumes and empty spaces that dance across the surface of the canvas.
Katz uses a physically poetic language in his work – similar to dance – which allows the viewer to adapt this structure to his own frame of mind and emotional attitude. Light and form offer an unexpected syncopation of movement across the surface of his flower paintings. The oil painting that served as the model for the original graphic is always painted quickly and safely, wet in wet. Thus the flowers oscillate between states of awkwardness and grace typically associated with the human body. Katz's Spring Flowers, with their blossoms and leaves, are aggressive and fierce, invalidating the congenial association that flowers usually evoke.
For more than twenty years, Alex Katz has been painting outdoors during the summer months in Maine near his studio and his home in Lincolnville. This painting technique called plein air or open-air painting is characterized by speed. Since light and shadow in nature are constantly changing, painting must be done as quickly as possible.
Alex Katz / Pioneer of Pop Art
Alex Katz is especially famous for his figurative paintings: The son of Russian Jewish immigrants, he was born in New York in 1927. As a pioneer of Pop Art, he always concentrated on the essentials and early on, he dealt with simplified forms and contrasting color compositions. His art is diverse, but always has beauty as its central theme. The artist can now look back on more than 200 solo and around 500 group exhibitions; his diverse works are part of over 100 collections worldwide. Alex Katz lives and works in New York and Maine.
Ihr Ansprechpartner
Frank Fluegel
E-Mail: info(at)frankfluegel.com
Ihr Ansprechpartner
Frank Fluegel
E-Mail: info(at)frankfluegel.com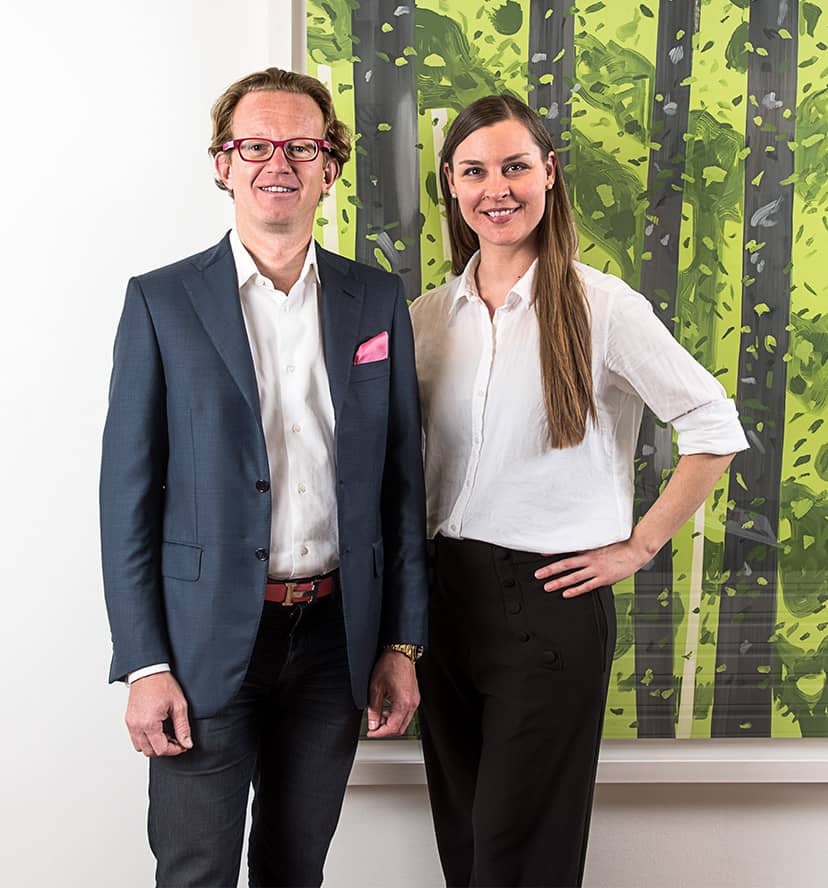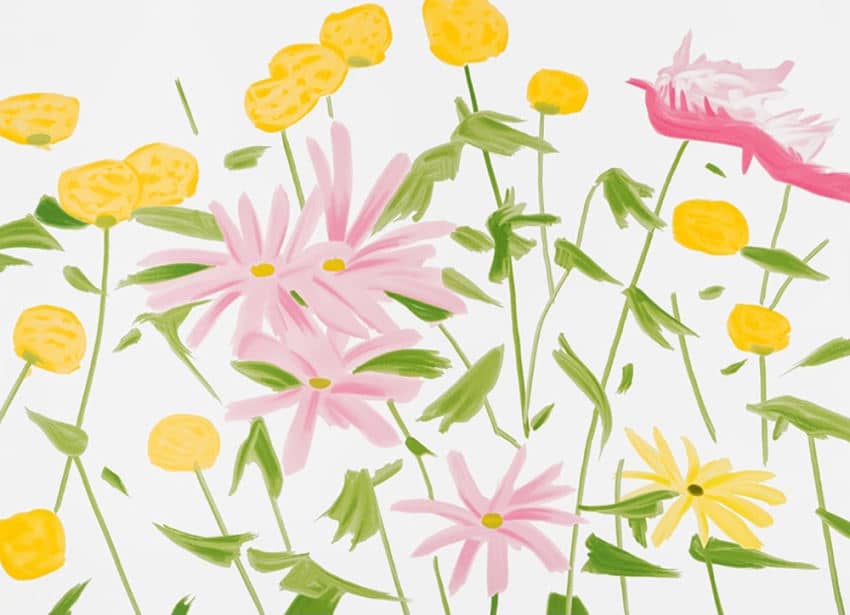 Alex Katz Spring Flowers / Screenprint / signed, numbered / edition of 60
Year:
2017
Format:
102 x 140 cm / 40 x 55 inch
Material:
Saunders Waterford 425g Paper
Method:
24 color Screenprint
Edition:
60
Other:
signed, numbered