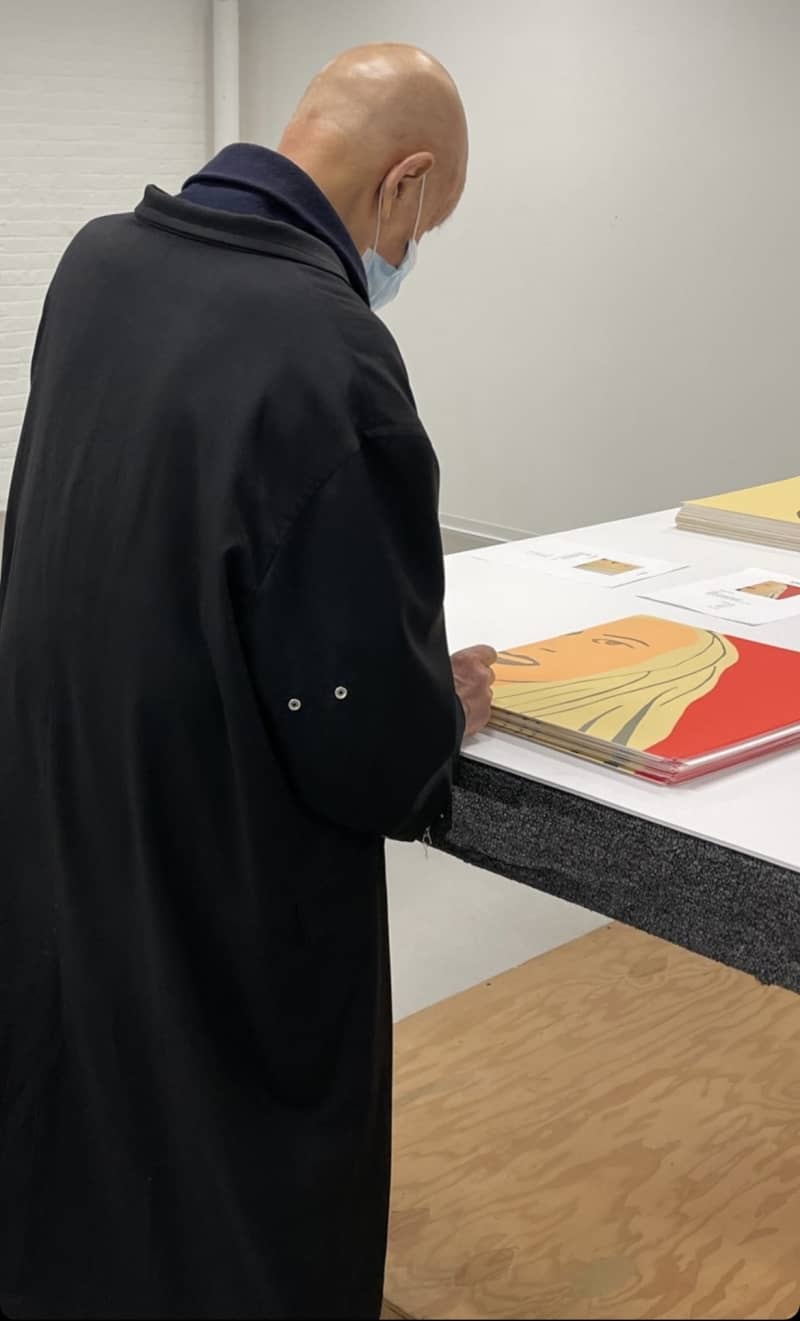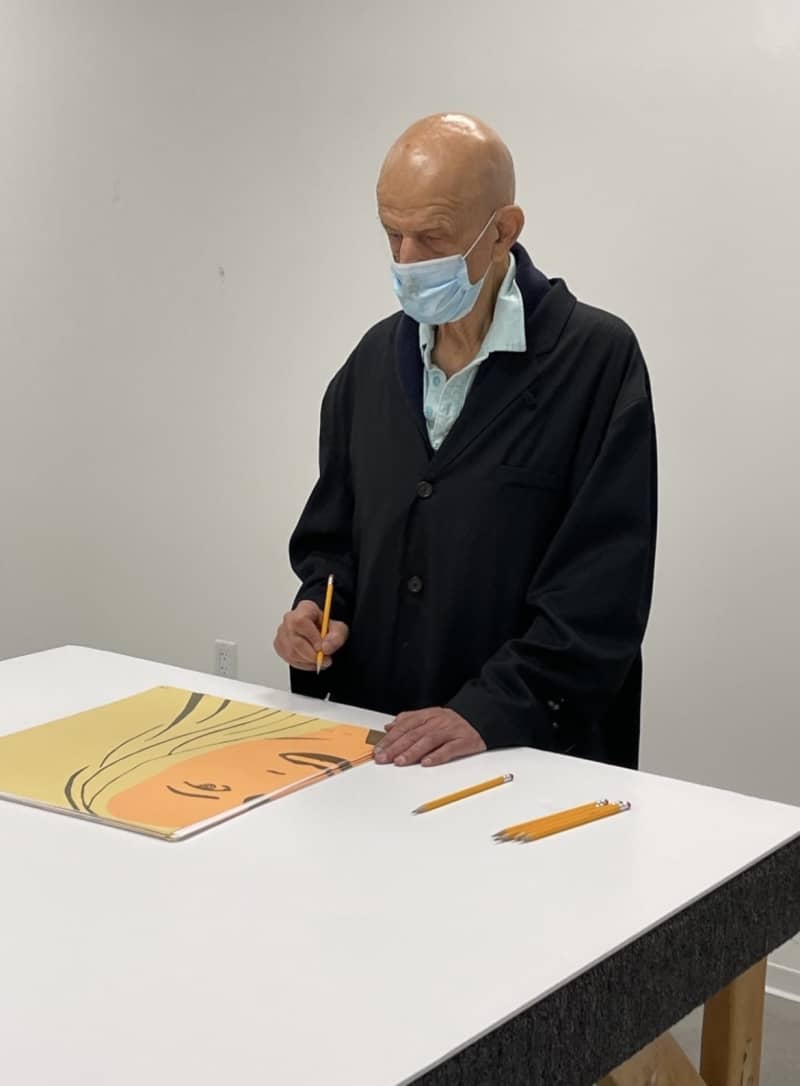 Alex Katz Ariel 4 & 5 / Woodcut / signed, numbered / edition of 60
| | |
| --- | --- |
| Year: | 2021 |
| Format: | 40 x 46 cm / 16 x 18 inch |
| Material: | Sommerset White 300gms paper. |
| Method: | 3 and 4 color woodcut |
| Edition: | 60 |
| Other: | Two sheets. Each signed and numbered. |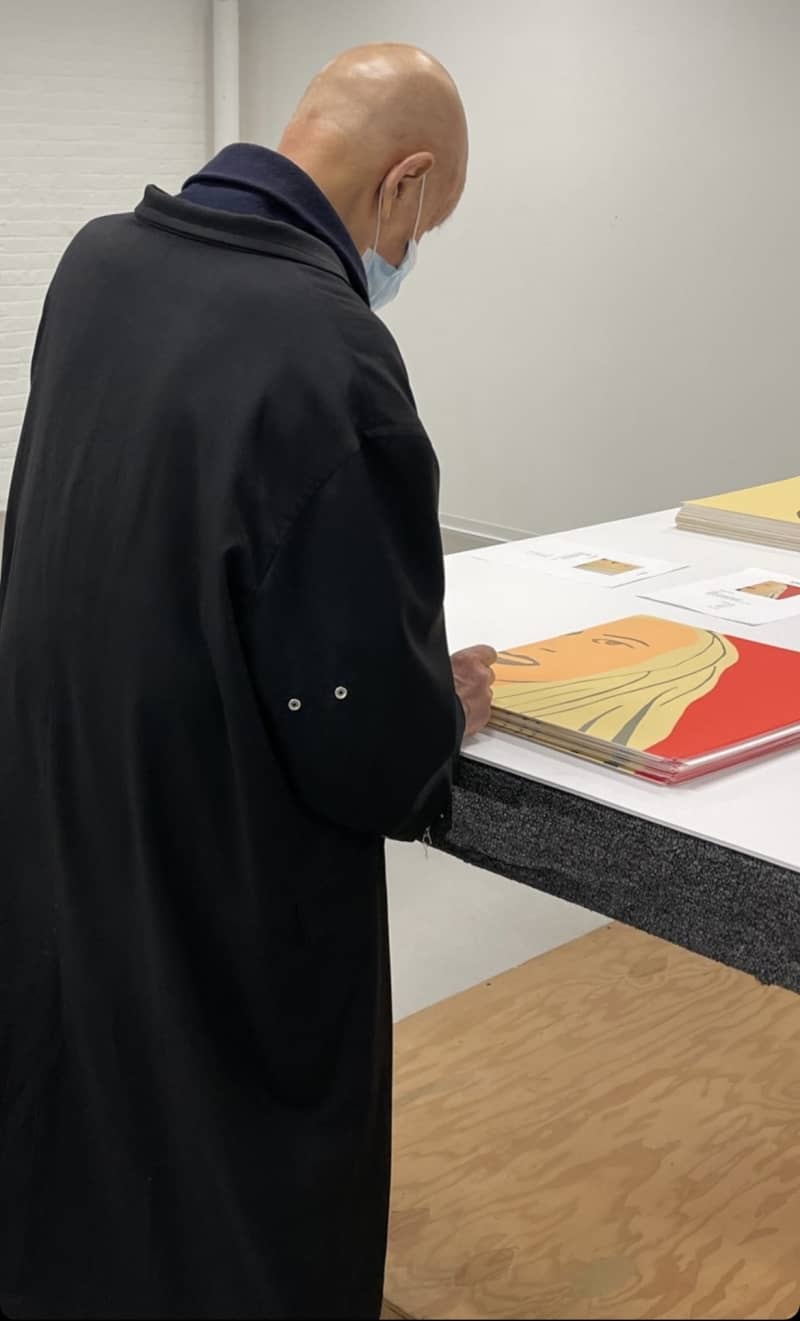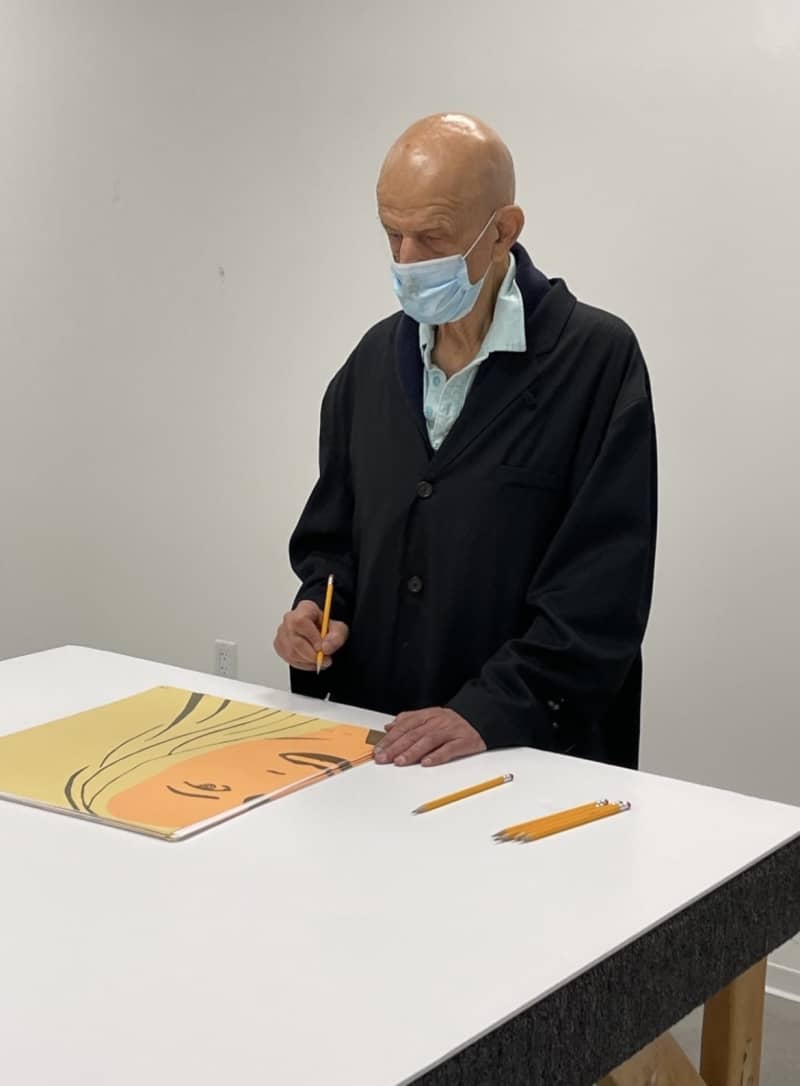 Alex Katz Ariel 4 & 5
| | |
| --- | --- |
| Year: | 2021 |
| Format: | 40 x 46 cm / 16 x 18 inch |
| Material: | Sommerset White 300gms paper. |
| Method: | 3 and 4 color woodcut |
| Edition: | 60 |
| Other: | Two sheets. Each signed and numbered. |
Ariel 4 & 5 by Alex Katz.
The double portrait Ariel 4 & 5 in color features Ariel Veith, a model Alex Katz has portrayed frequently. Ariel is one of the artist's many muses from his New York environment. Ariel also exists as a wall sculpture. Ariel is an exemplary work by Alex Katz – this print features Katz's clean lines and minimal approach to portraiture, and the monochromatic orange background that is typical of his compositions. These portraits have no clear narrative – it is not important for the viewer to know the person or story behind the artwork. What Katz is trying to emphasize is actually the beauty of the subjects. The use of soft colors and emphasis on fashionable details in his paintings transform the coldness of sharp lines, lack of detail, and flatness into a work of art that the viewer can enjoy. The work is a woodcut that is. Katz still makes the printing plates for the woodcuts and linocuts himself. Galerie Frank Fluegel has had Alex Katz in its program since 1999.
Upcoming exhibitions with Alex Katz are:
2022 Thyssen-Bornemisza National Museum, Madrid, Spain.
2022 Alex Katz Homage to Degas, Voorlinden Museum, Wassenaar, Netherlands
2022 Alex Katz Collages, National Museum of Art Osaka, Osaka, Japan.
2022 Alex Katz Retrospective, Solomon R. Guggenheim Museum, New York, NY, USA.
Alex Katz / Pioneer of Pop Art
Alex Katz is especially famous for his figurative paintings: The son of Russian Jewish immigrants, he was born in New York in 1927. As a pioneer of Pop Art, he always concentrated on the essentials and early on he began to explore simplified forms and contrasting color compositions. His art is diverse, but always has beauty as its central theme. The artist can now look back on more than 200 solo and around 500 group exhibitions; his diverse works are part of over 100 collections worldwide. Alex Katz lives and works in New York and Maine.
Ihr Ansprechpartner
Frank Fluegel
E-Mail: info(at)frankfluegel.com
Ihr Ansprechpartner
Frank Fluegel
E-Mail: info(at)frankfluegel.com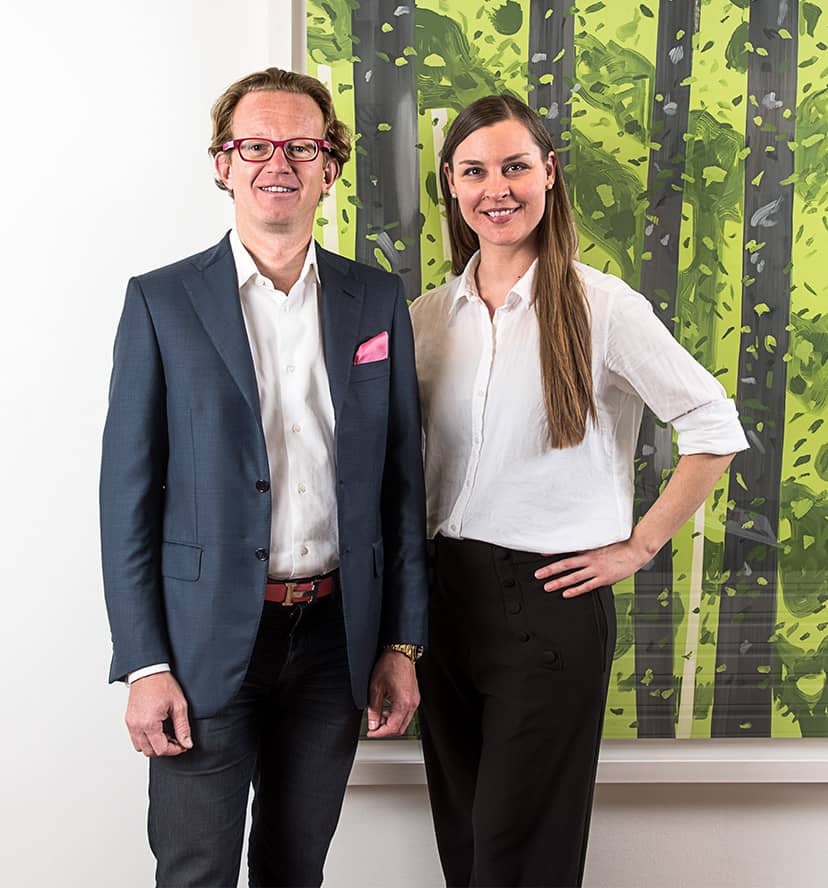 Alex Katz Ariel 4 & 5 / Woodcut / signed, numbered / edition of 60
Year:
2021
Format:
40 x 46 cm / 16 x 18 inch
Material:
Sommerset White 300gms paper.
Method:
3 and 4 color woodcut
Edition:
60
Other:
Two sheets. Each signed and numbered.