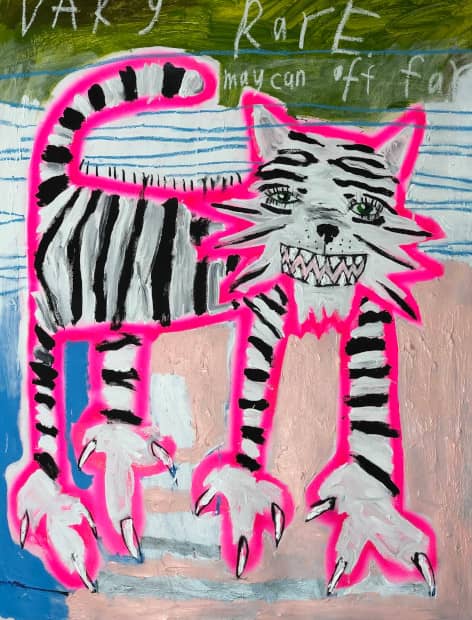 Nathan Paddison Vary rare, May can off far / mixed media on canvas / signed / unique
| | |
| --- | --- |
| Year: | 2021 |
| Format: | 84 x 112 cm / 33.1 x 44.1 inch |
| Material: | Canvas, oil stick, acrylic, pencil |
| Method: | Painting, mixed media |
| Edition: | unique |
| Other: | signed |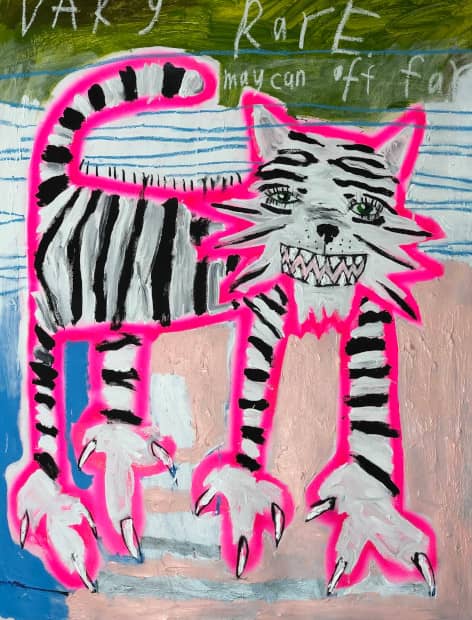 Nathan Paddison's paintings are experiential and drawn from a troubled past. They are reminiscent in style of works by Jonathan Meese, which are also raw, colorful and direct.
Nathan Paddison Vary rare, May can off far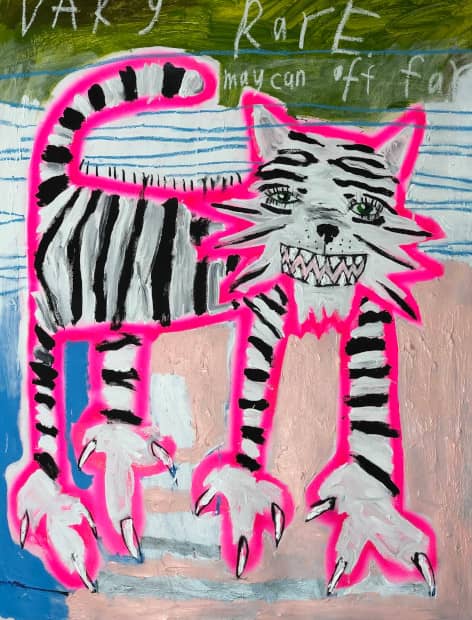 | | |
| --- | --- |
| Year: | 2021 |
| Format: | 84 x 112 cm / 33.1 x 44.1 inch |
| Material: | Canvas, oil stick, acrylic, pencil |
| Method: | Painting, mixed media |
| Edition: | unique |
| Other: | signed |
Nathan Paddison
Nathan Paddison, born 1983,  is an Australian artist whose works are all based on a sense of fun, self-expression and being himself without fear. He portrays subjects from his past, including his struggle with addiction, as well as pets and animals in his life. Paddison emphasizes color and energy, allowing the canvas to determine where the painting goes. He paints primarily with acrylics, but also uses enamels, pastels, markers, inks, oils, oil pencils.
Nathan's strong line and approach to palette meld closely with the physicality and urgency in which he works. The impatience and powerful language forming in Nathan's work is akin to compulsion rather than task.
Ihr Ansprechpartner
Frank Fluegel
E-Mail: info(at)frankfluegel.com
Ihr Ansprechpartner
Frank Fluegel
E-Mail: info(at)frankfluegel.com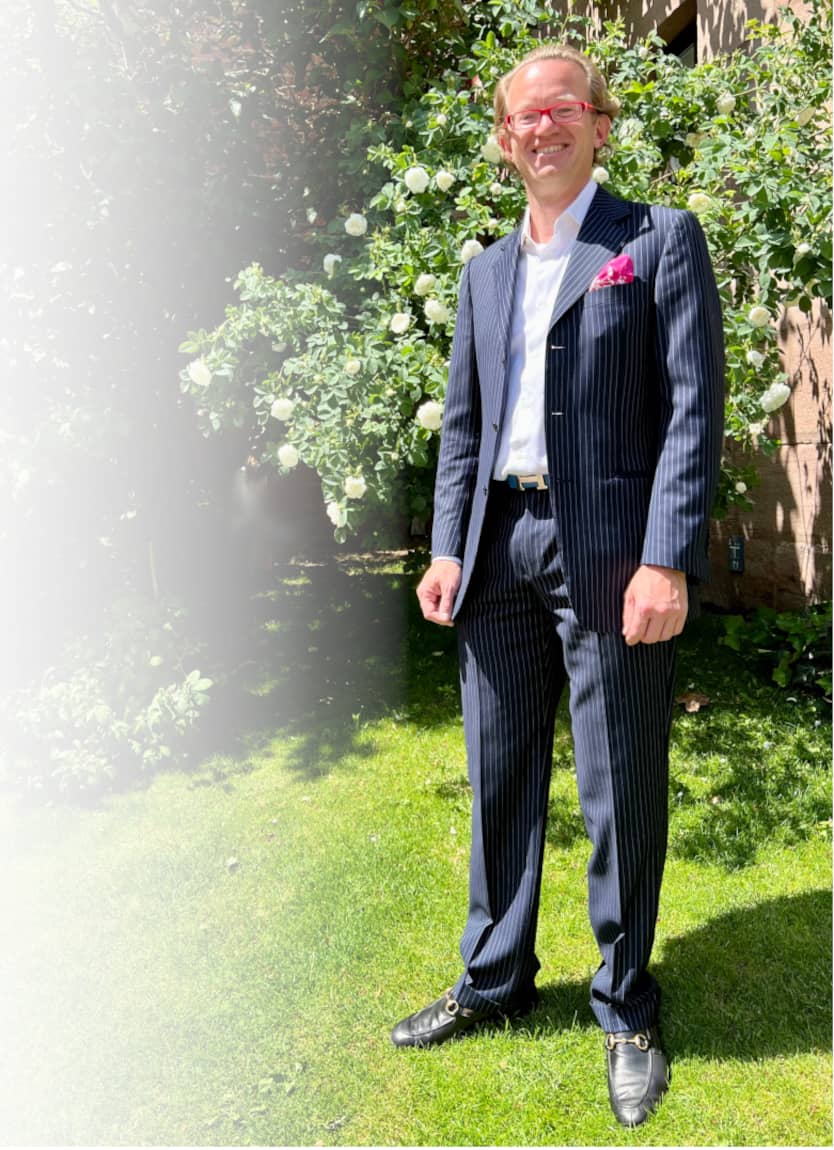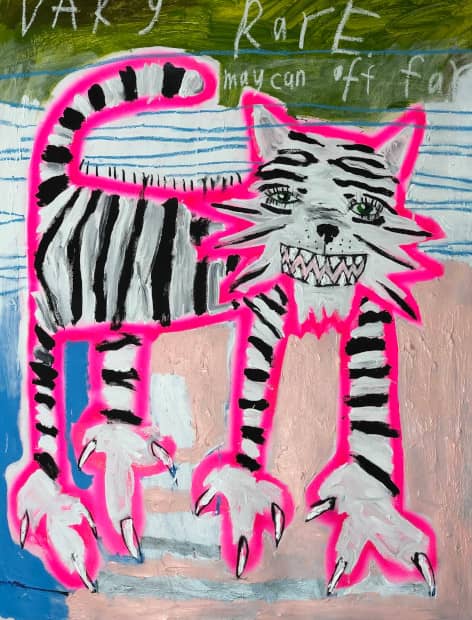 Nathan Paddison Vary rare, May can off far / mixed media on canvas / signed / unique
Year:
2021
Format:
84 x 112 cm / 33.1 x 44.1 inch
Material:
Canvas, oil stick, acrylic, pencil
Method:
Painting, mixed media
Edition:
unique
Other:
signed