The Flowers Portfolio by Alex Katz released. 꽃들 알렉스카츠
Alex Katz The Flowers Portfolio.
The Flowers Portfolio by Alex Katz, consists of 7 original prints that showcase Katz's signature minimalist aesthetic in a masterful interpretation of flora.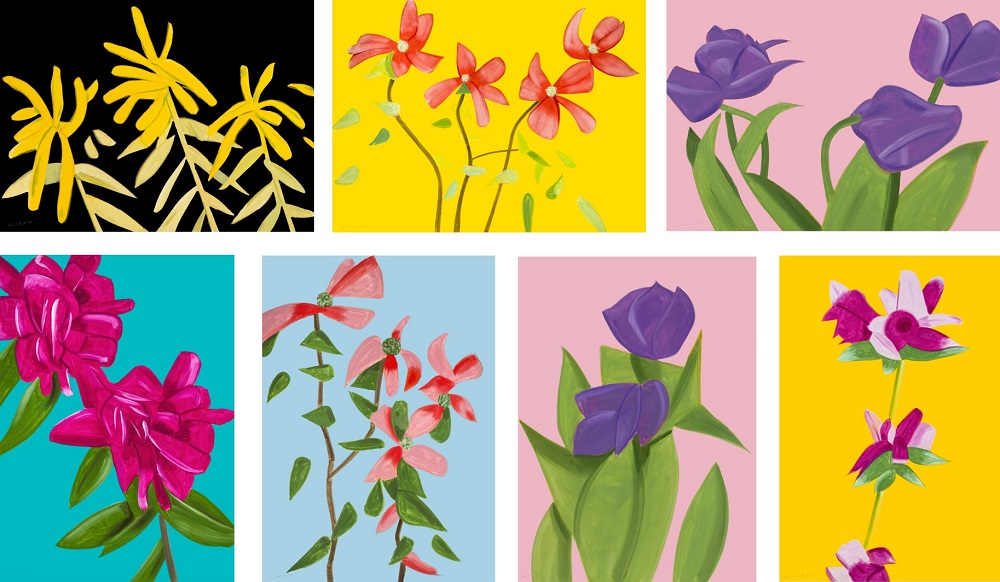 Flowers as inspiration for over sixty years.
For over six decades, Alex Katz has drawn inspiration from all types of flowers, transforming windblown tiger lilies, marigolds, roses, and petunias into iconic works of Pop Art. Katz's floral renderings are vibrant and alive, often with stems growing in all directions, petals flying through the air, and leaves scattered throughout the composition. Frank Fluegel Galerie has had Alex Katz in its program since 1999 and has already successfully shown him in a solo show at Art Cologne. The flat, illustrative qualities of these flowers are combined with hard-edged definitions and minimal modeling techniques. The artist's subtractive methodology allows him to remove the visual noise and focus on the essential elements with the utmost precision.
Alex Katz: The Flowers Portfolio features a kind of laconic botany that may appear slightly fragile as the invisible wind rips off leaves, creating a fluttering sense of dynamism, but these floral icons become immobile objects that take center stage in a field of color.
Goldenrod, a 35 x 47 inch print on Innova Etching Cotton Rag 315 gsm paper, illustrates a Japanese-like aesthetic – a painterly definition of space with philosophical sophistication; an appeal that was even once mentioned by the Tate Collection in reference to Katz's work. Goldenrod is a print with a darker color palette that echoes aspects of this Japanese style. Quick lashes of stylized yellow place leaves on defined stems as our eyes move diagonally along the flora.
"As artists we compete for audiences. I compete with the Abstract Expressionists. I will sweep them off the wall. And I'm going to compete with the next generation."
Alex Katz
The Flowers Portfolio by Alex Katz includes the works Red Dogwood, Purple Tulips, Peonies, Goldenrod and Azaleas on Yellow.
We are very pleased to present this new portfolio for the first time in Germany," says Frank Fluegel, owner of the gallery. "At the age of 94, Katz is at the peak of his career and still creating works of perfect sophistication. This is a great opportunity for collectors worldwide."
Alex Katz is an American painter, sculptor and graphic artist who became famous for his figurative paintings. His works are immediately recognizable by their colorful, two-dimensional style, which was created in response to the Abstract Expressionism of the 1950s. Although Alex Katz is widely recognized for his role as a precursor of the Pop Art movement, he has avoided being associated with any style or movement throughout his career.
FRANK FLUEGEL GALLERY has had the artist Alex Katz in its program from the very beginning and has also pointed out for years that he has long been completely underestimated in Europe. Now that he is over 90 years old, his work is increasingly becoming the focus of collectors.
Like Picasso, Katz develops more and more creativity as he grows older and seems unstoppable in the creation of new works.
Many Alex Katz exhibitions have been dedicated to his talent in recent years. Amongst others at the Serpentine Gallery in London, the Guggenheim Museum in Bilbao or the Metropolitan Museum in New York. 2019 in Munich/Germany at Museum Brandhorst; Daegu/Korea Daegu Kunstmuseum, Paris/France Musée de L'Orangerie. His works of art hang together with Andy Warhol, Roy Lichtenstein, Basquiat or KAWS in museums worldwide. In 2021 there will be a new Alex Katz exhibition in the Museo Nacional Thyssen-Bornemisza in Madrid/Spain. The Guggenheim Museum in New York will show a retrospective of Alex Katz in 2022.
2022 Alex Katz Nationalmuseum Thyssen-Bornemisza, Madrid, Spain
2023 Museum Voorlinden, Wassenaar, Netherlands.
2022 National Museum of Art Osaka, Osaka, Japan.
2022 Guggenheim Museum New York, USA.
Selected works by Alex Katz
---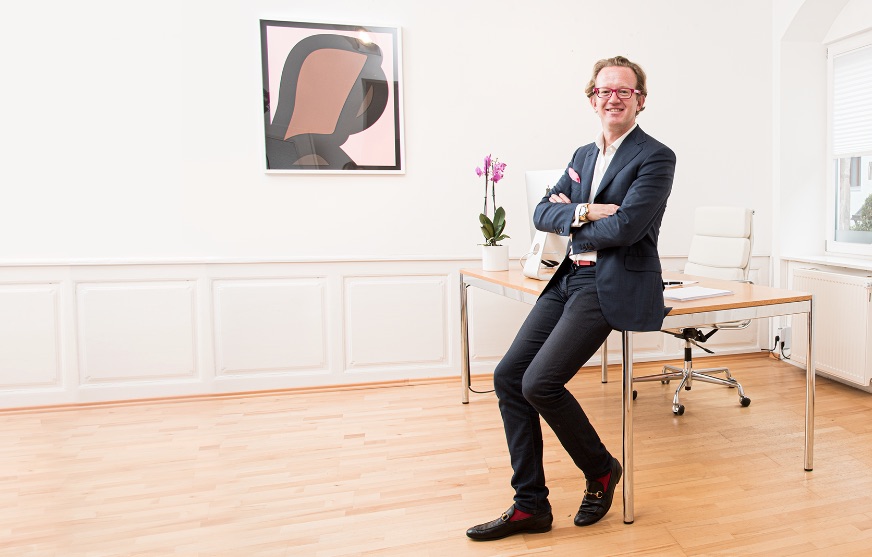 About the author
Frank Fluegel is specialized in high quality originals of Pop Art, Street Art as well as Contemporary Art. Since 1999 he has been managing the GALERIE FRANK FLUEGEL with locations in Nuremberg, Germany and Kitzbuehel, Austria.