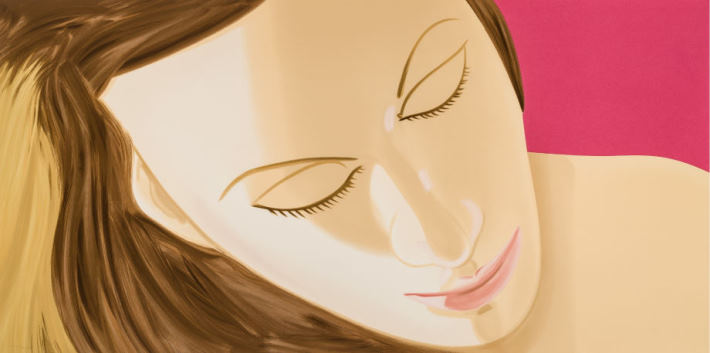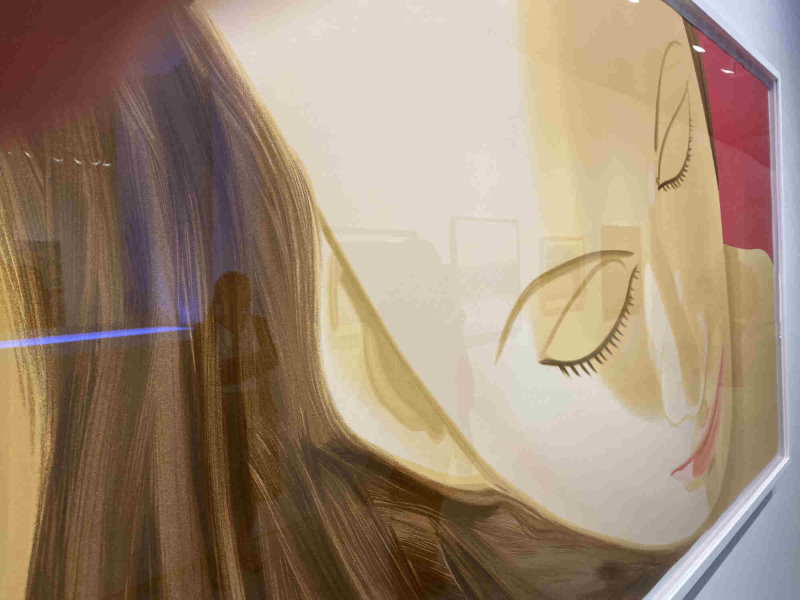 Alex Katz Red Dancer 2 / screenprint / signed, numbered / edition 60
| | |
| --- | --- |
| Year: | 2019 |
| Format: | 224 x 112 cm / 88.2 x 44.1 inch |
| Material: | Saunders Waterford HP High White 425 Paper |
| Method: | 25-color screenprint |
| Edition: | 60 |
| Other: | signed, numbered |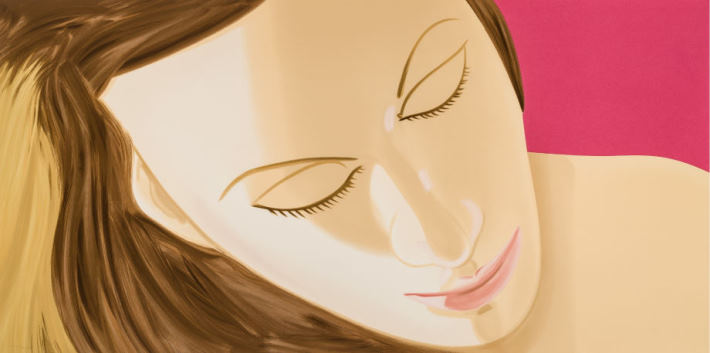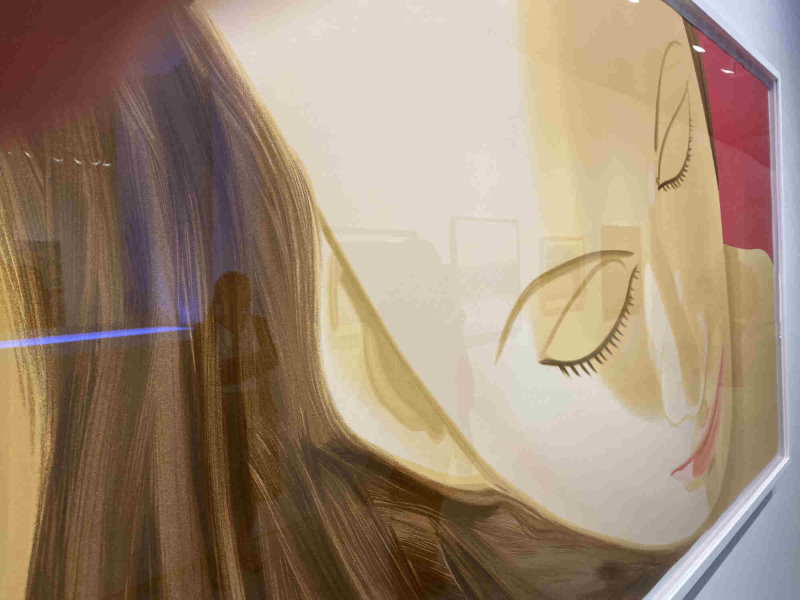 Red Dancer 2 - inspired by the long-standing collaboration with dancer and choreographer Paul Taylor.
Alex Katz Red Dancer 2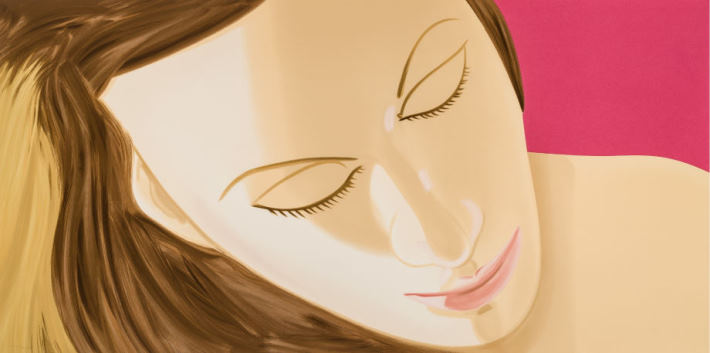 | | |
| --- | --- |
| Year: | 2019 |
| Format: | 224 x 112 cm / 88.2 x 44.1 inch |
| Material: | Saunders Waterford HP High White 425 Paper |
| Method: | 25-color screenprint |
| Edition: | 60 |
| Other: | signed, numbered |
Red Dancer 2
Since 1960, the American painter has been continuously inspired by dance, influenced by his long-standing collaboration with the dancer and choreographer Paul Taylor (1930-2018). While working on stage sets and costumes for Taylor's performances, Katz developed an original work in which dancers served as models to explore the immediacy of gesture and movement through the medium of painting. In this new series of dancer portraits, Katz magnifies movement through the radical cropping that characterizes his unique style, focusing on isolated parts of the body shown in captured movement. This original format, which cuts individual parts of the body frozen in motion, is inspired by images from television and Hollywood cinema, a technique the artist uses to create the most captivating effect. Katz was inspired by the visual language of television and Hollywood films, as friend and poet Frank O'Hara (1926-1966) describes: For Katz, the image and its close-up of television, poster or film offered a way of isolating and abstracting each individual feature as if it were an arc, a rhombus, an ellipse, within the psychological unity that the audience communicates in a recognizable form". The repeated use of the colour red gives these new paintings a distinctive intensity and, in contrast, emphasises the luminosity and dynamism of the dancer's figure, executed with rapid brushstrokes on a monochromatic background. With regard to the series, Katz emphasized the importance of dance and movement for his work: "I am interested in the gestures that reach into the heart of the dance. Paul [Taylor] was a student of art history, which is translated in his early works. There is a long tradition of gesture, and then you move; generally, a camera records something, but it has no real sense of movement. You can only convey real movement if you manipulate it, such as the way Rubens brings movement into his figures. So that became one of the things that interested me. Since the early 1950s, Katz has developed a unique "modern realistic" style that moves delicately between abstraction and Pop Art figuration. The apparent simplicity and overall planarity of his painterly style anticipated Pop Art in many ways, a label that Katz often rejected and which characterized himself primarily as a painter of the "now", beyond any recognizable movement: "Pop Art deals with signs, while my work deals with symbols. Pop Art is cynical and ironic. My work is not. There are big differences. Pop Art is modern. My work is traditional. As a painter who has always eluded simple categorization, Katz has tried to give a fleeting impression of what he calls the "immediate present" with his fast-paced, unmistakable style. The use of a red background recalls one of Katz's early paintings, the famous The Red Smile (1963, Whitney Museum of American Art, New York), which is a portrait of Ada, his wife, and muse. The seductive effect of this painting is underscored by the visual appeal of Ada's red lipstick, isolated on a monochrome surface, which pays homage to the abstract painter Barnett Newman – especially his extensive use of red in Vir Heroicus Sublimis (1950-51) in the collection of the Museum of Modern Art, New York. In this work, Katz recalls that he first tried to paint the background grey, which he later replaced with a full magenta red, choosing this colour for its higher formal potency and clearly outlining Ada's profile. More than 50 years later, Katz used a similar painterly effect in his new series, using the color red for a sense of movement that the artist describes as the "immediate sensation you see before you concentrate. The scale of these works, coupled with the cropping of the image and its smooth painted surface, conveys an heightened experience of the dancer's presence: "When you actually see a dance, the figure is one and a half centimeters high from where you are in the audience. And if the dancer is very good, the performance becomes a life-size. It's no longer an inch and a half long, it becomes an immersive experience. It's all in your head what life-size is. So the most important thing is movement. By cutting, you can convey more of the feeling of a performance than in a picture of people who are an inch tall.
Alex Katz is especially famous for his figurative paintings: The son of Russian Jewish immigrants, he was born in New York in 1927. As a pioneer of Pop Art, he always concentrated on the essentials and early on he began to explore simplified forms and contrasting color compositions. His art is diverse, but always has beauty as its central theme. The artist can now look back on more than 200 solo and around 500 group exhibitions; his diverse works are part of over 100 collections worldwide. Alex Katz lives and works in New York and Maine.
Ihr Ansprechpartner
Frank Fluegel
E-Mail: info(at)frankfluegel.com
Ihr Ansprechpartner
Frank Fluegel
E-Mail: info(at)frankfluegel.com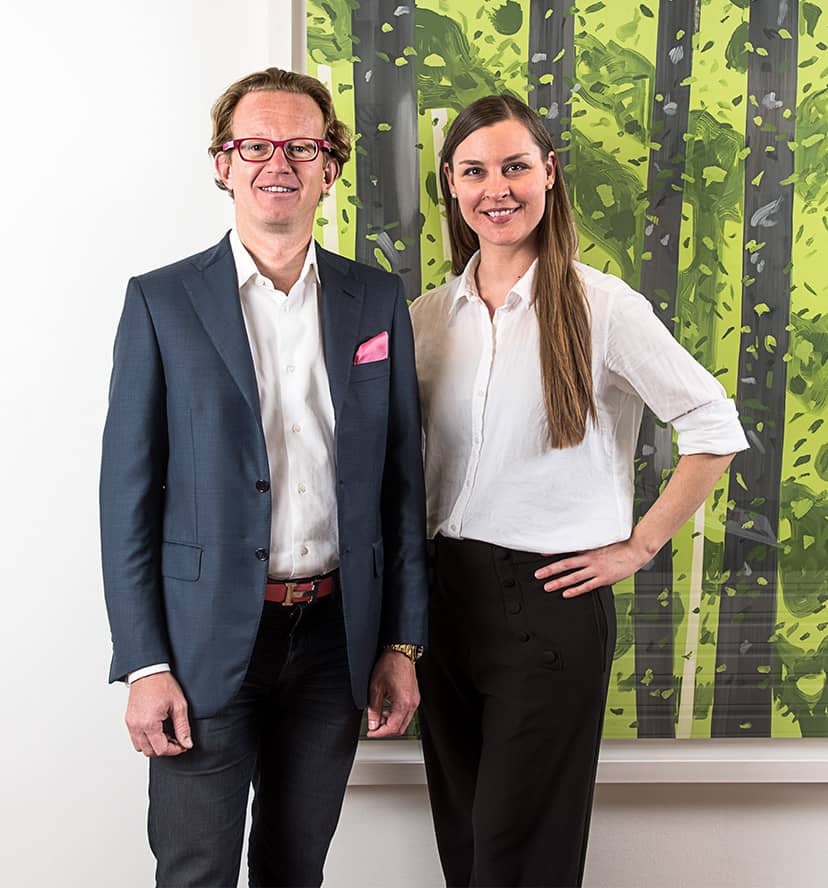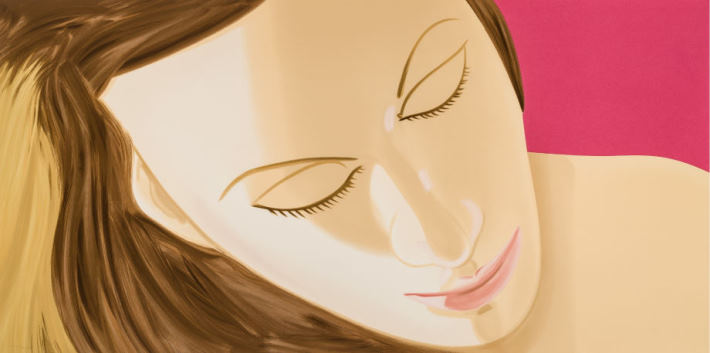 Alex Katz Red Dancer 2 / screenprint / signed, numbered / edition 60
Year:
2019
Format:
224 x 112 cm / 88.2 x 44.1 inch
Material:
Saunders Waterford HP High White 425 Paper
Method:
25-color screenprint
Edition:
60
Other:
signed, numbered