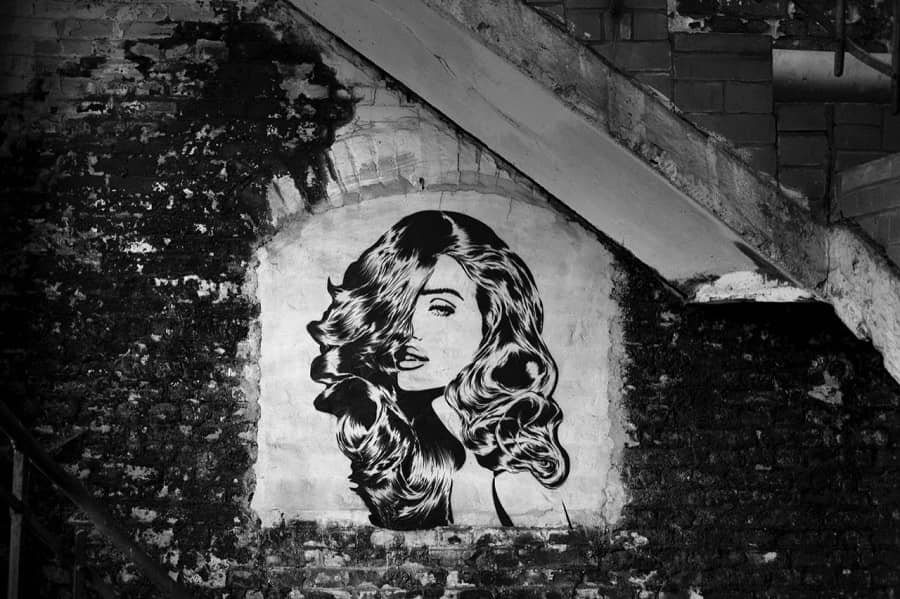 XOOOOX Kalma (PL) / Mixed Media / signed, dated / unique
| | |
| --- | --- |
| Year: | 2022 |
| Format: | 61 x 81 x 3 cm / 24 x 31.9 x 1.2 inch |
| Material: | Aluminum. |
| Method: | Spray Paint, Mixed Media, Stencil |
| Edition: | unique |
| Other: | signed, dated, titled verso |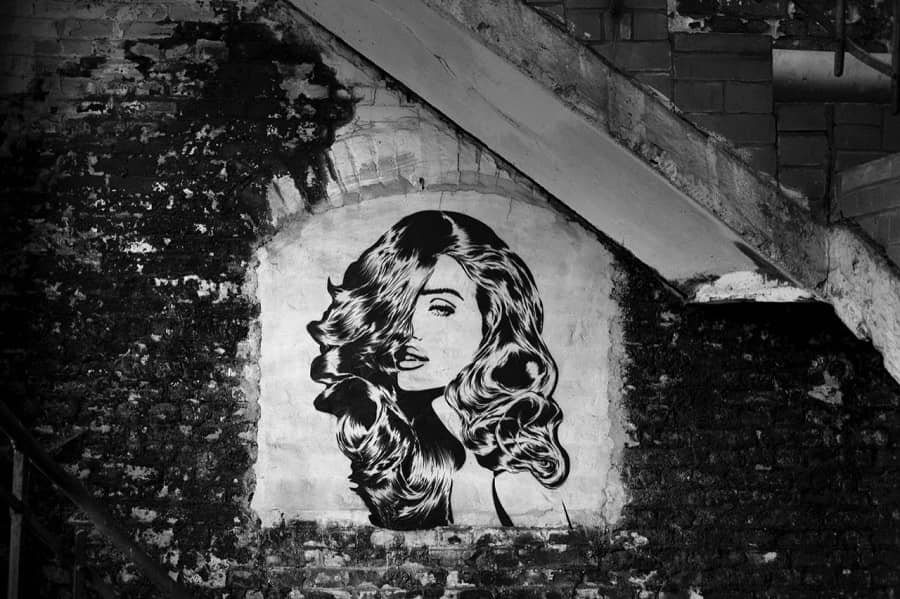 XOOOOX – Kalma (PL)
| | |
| --- | --- |
| Year: | 2022 |
| Format: | 61 x 81 x 3 cm / 24 x 31.9 x 1.2 inch |
| Material: | Aluminum. |
| Method: | Spray Paint, Mixed Media, Stencil |
| Edition: | unique |
| Other: | signed, dated, titled verso |
Aesthete of transience | XOOOOX
Kalma is a stencil work by the internationally successful street artist XOOOOX.
In the bustling streets of the urban jungle, art often emerges as a powerful medium of expression, challenging conventions and provoking thought. One such enigmatic masterpiece that has captivated the imagination of passersby is the mixed media street art painting by the elusive artist, XOOOOX. This striking creation features a young lady adorned in a coarse mesh knit sweater, her hair resembling a magnificent mane worthy of a lioness.
XOOOOX, a pseudonymous artist known for his subversion of traditional portraiture, creates a world where the boundaries between the street and the gallery fade away. His work is a testament to the ever-evolving nature of street art, which is more than just graffiti; it is a narrative that transcends conventional mediums, and his piece with the lion-maned lady is no exception.
The focal point of this artwork is undoubtedly the young lady who stands confidently in the foreground. She is portrayed wearing a coarse mesh knit sweater that simultaneously cloaks and reveals her identity. Her choice of attire is symbolic, suggesting an element of vulnerability hidden beneath the intricacies of modern existence. The coarse texture of the sweater serves as a metaphor for the trials and tribulations that we often bear, yet it also hints at the strength we draw from our personal experiences.
However, what truly captivates the viewer is the young lady's hair. Her locks cascade around her like a lion's mane, wild and untamed. The comparison to the majestic lion symbolizes her inner strength, courage, and resilience. It's a portrayal of feminine power, a declaration that she is the master of her own destiny, unafraid to confront the world with the ferocity of a lioness.
XOOOOX's use of mixed media in this painting adds depth and complexity to the piece. The coarse texture of the sweater is brought to life through layers of gritty, monochromatic tones, while the lion-like hair is depicted with fiery reds, yellows, and oranges, evoking a sense of vitality and passion. The artist's masterful use of stencils, spray paint, and traditional painting techniques creates a visually striking contrast between the gritty reality of urban life and the inherent beauty that exists within it.
In this mixed media street art painting by XOOOOX, the young lady with her coarse mesh knit sweater and lion-like mane becomes an embodiment of strength and beauty. She stands as a symbol of resilience in the face of adversity, urging viewers to appreciate the untamed and unapologetic aspects of their own lives. This artwork, like so much of XOOOOX's work, reminds us that the streets can be a canvas for profound messages, and the lion-hearted individuals within them can roar with their own unique strength and grace.
Graceful models contrast with weathered materials the artist finds on the street. From the age of 15, XOOOOX perfected his graffiti art. Through the street art pioneer Blek Le Rat he came to stencil and stencil art. With his trademark life-size stencils of styled models, which he sprays on weathered, dilapidated surfaces in public spaces and signs with the two letters X and O of his pseudonym, the art scene became aware of him. At international exhibitions, the self-taught artist XOOOOX shows mainly abstract paintings, object art, works on paper and photography. XOOOOX is currently the most successful German street artist. His works have been traded on the international art market for quite some time. For the first time in Austria, his works will be shown in Kitzbühel in 2022. Stencils and spray works can be found on facades and walls in Hamburg, Berlin, Munich, Zurich, Ingolstadt, Palermo and many other metropolises.
The three exhibitions "Hidden Tracks", "Lookie Lookie" and "Yellow Snow" at Frank Fluegel Gallery were sold out after a few weeks. Not least due to the phenomenal success of Banksy with his Balloon Girl, Street Art became one of the most successful and sought-after art movements worldwide.
Ihr Ansprechpartner
Frank Fluegel
E-Mail: info(at)frankfluegel.com
Ihr Ansprechpartner
Frank Fluegel
E-Mail: info(at)frankfluegel.com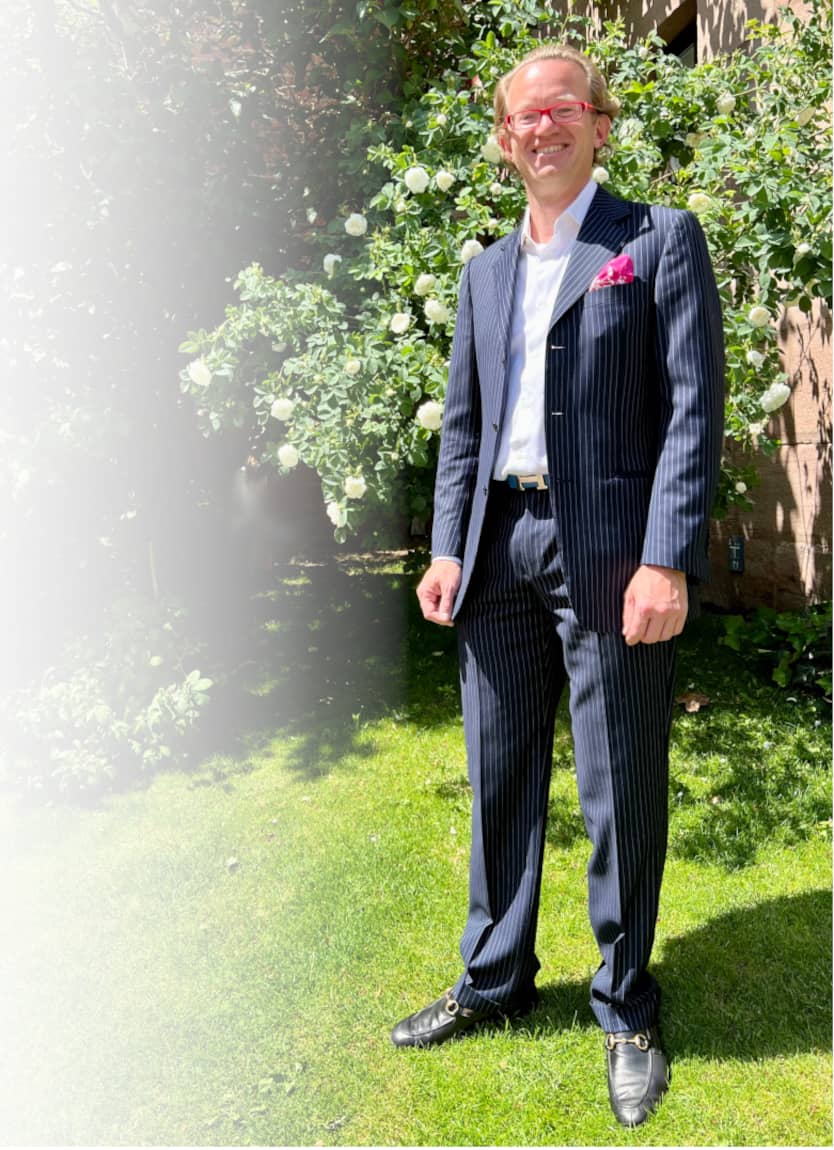 XOOOOX Kalma (PL) / Mixed Media / signed, dated / unique
Year:
2022
Format:
61 x 81 x 3 cm / 24 x 31.9 x 1.2 inch
Material:
Aluminum.
Method:
Spray Paint, Mixed Media, Stencil
Edition:
unique
Other:
signed, dated, titled verso