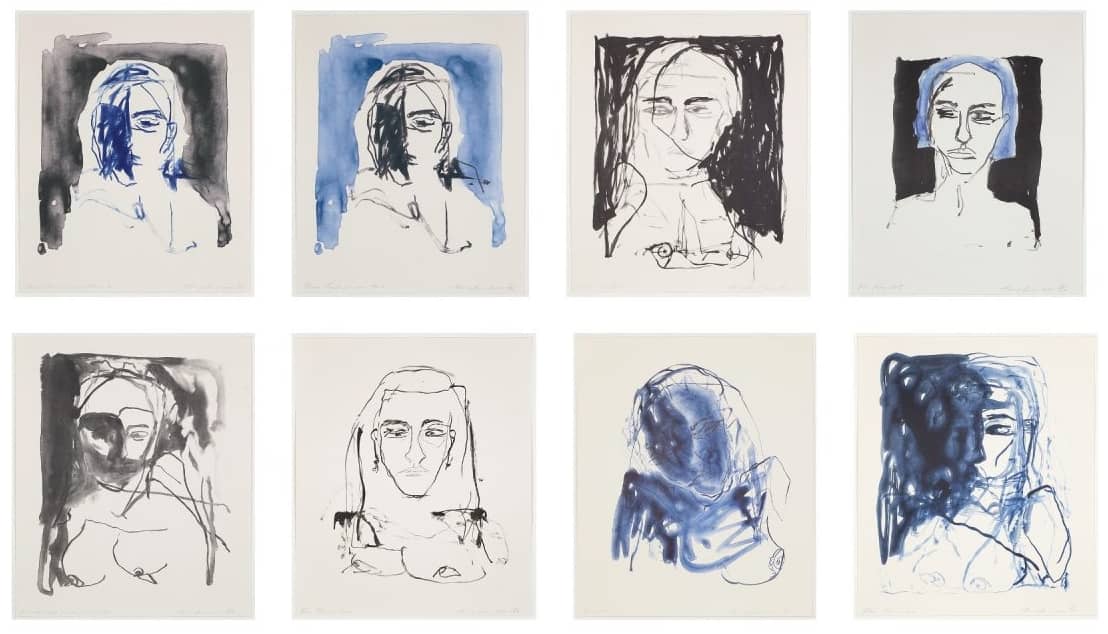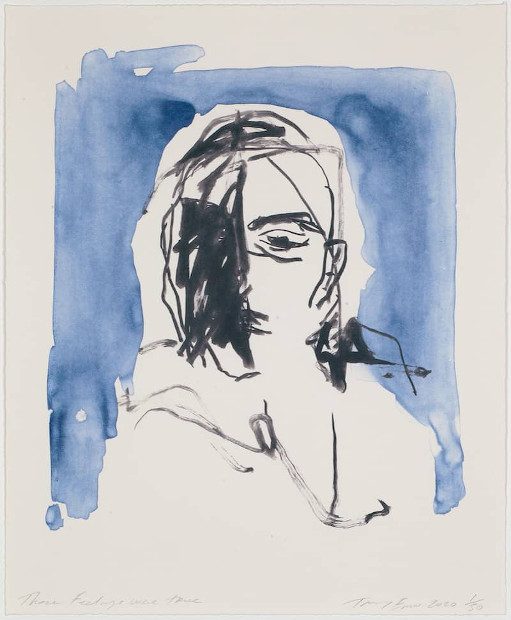 Tracey Emin These Feelings Were True Portfolio / Lithograph / signed, numbered / edition 50
| | |
| --- | --- |
| Year: | 2020 |
| Format: | 45,5 x 55,5 cm / 17.7 x 21.7 inch |
| Material: | Somerset Velvet Warm White 400gsm Paper |
| Method: | 8 Lithographs |
| Edition: | 50 |
| Other: | signed, dated, numbered, titled |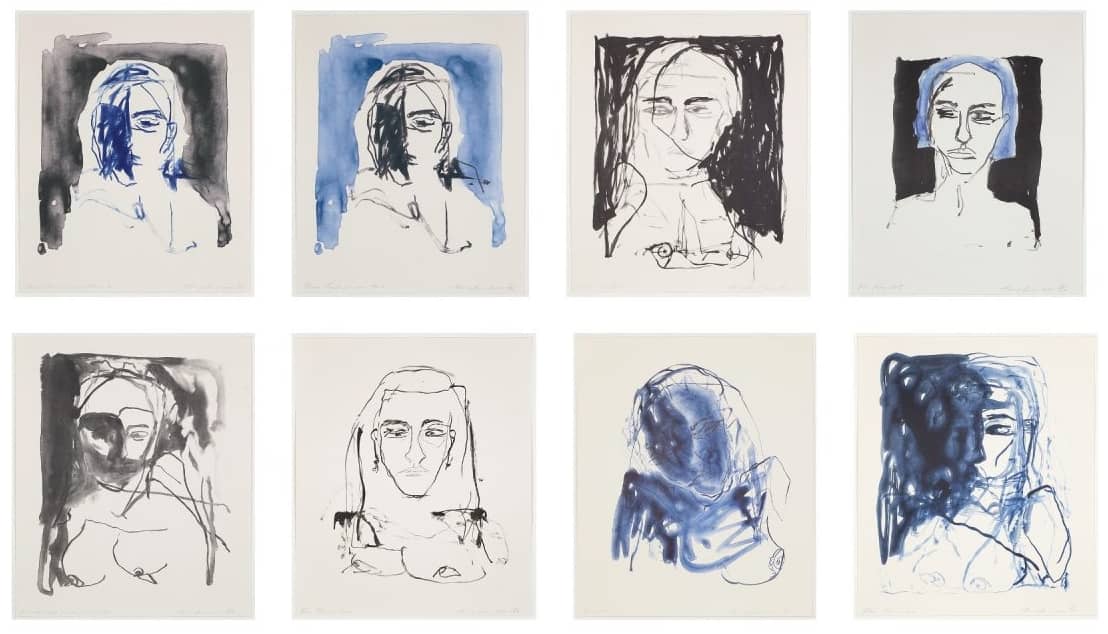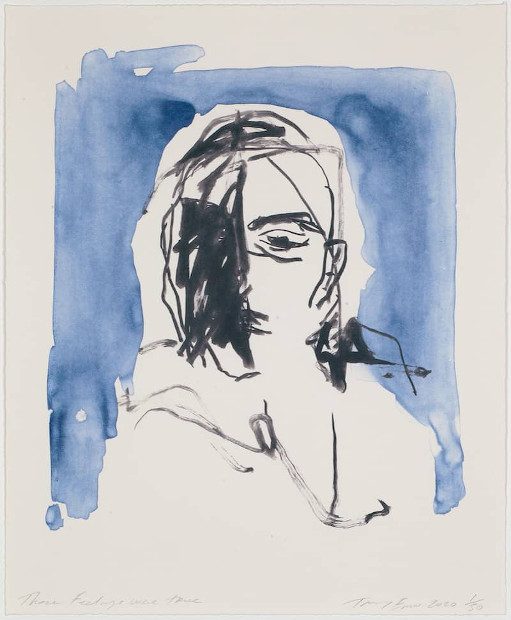 Tracey Emin These Feelings Were True Portfolio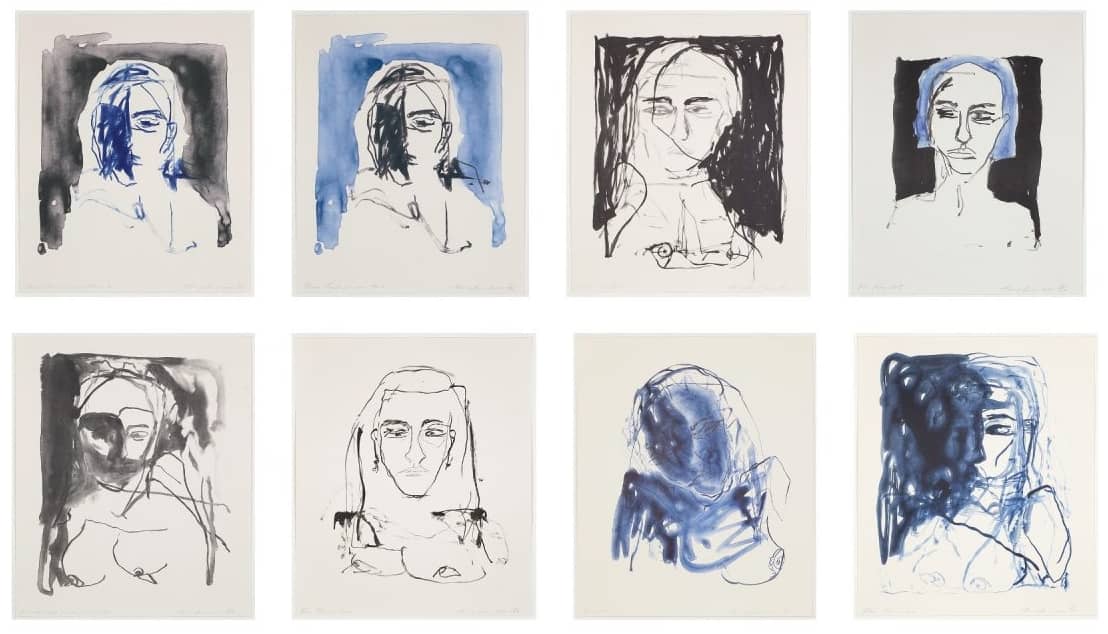 | | |
| --- | --- |
| Year: | 2020 |
| Format: | 45,5 x 55,5 cm / 17.7 x 21.7 inch |
| Material: | Somerset Velvet Warm White 400gsm Paper |
| Method: | 8 Lithographs |
| Edition: | 50 |
| Other: | signed, dated, numbered, titled |
Emin and Munch: "The Loneliness of The Soul"
These Feelings Were True is a portfolio of eight prints by the british artist Tracey Emin.  They are based on the series The Loneliness of the Soul. London hosted a spectacular Tracey Emin exhibition in the fall of 2020. The major museum exhibition "The Loneliness of The Soul" by Tracey Emin and Edvard Munch was on display at the Royal Academy of Arts in London until February 28, 2021. The exhibition features more than 25 works by Emin, including paintings, some of which are on view for the first time, as well as objects and sculptures. These works, which explore the loneliness of the soul, were chosen by Tracey Emin to work alongside a selection of 19 oil paintings and watercolors from the extensive collection of the Edvard Munch Museum in Oslo, Norway. As a result, Tracey Emin's works are on view in a highly personal exhibition. The selection not only reveals how Munch was a constant inspiration-particularly through his profound depictions of women-but also demonstrates Tracey Emin's wide-ranging abilities as an artist, often weaving together painting, drawing, and writing.
Tracey Emin's new set of 8 lithographs depicting herself are incredibly personal auto portraits and revelatory. Viewed almost as an intimate tiny sketchbook of herself, a visual diary. These editions are great examples of Emin's radical painting style which has been influenced by Expressionism. These works showcase universal feelings, raw and bittersweet emotions, which are Emin's constant subject surrounded around the idea of love, loss, intimacy, and longing.
In making herself the subject of her work, and concentrating intensely on figuration, Emin creates bridges with the rich art-historical tradition of the female figure and female nudes. She shows strong emotive force in these pictures, as seen for example in the work of male painters Munch and Schiele, which Emin admires and studied throughout her artistic oeuvre.
Emin has said that "when I saw that these portraits did not look like me, I then realized I was actually drawing how I felt inside my head. An expression of myself in different moments, and this idea doing a few of them would be very honest and will be really free… the idea is how I am feeling."
When referencing her previous portraiture practice, Emin said "I would put my face in the work and then I would black it out, it is too much for me to have me in the work, and now it is so weird, I am thinking that it is time for me to start having an entrance to my work. Because I have a good reason to do it. I should be celebrating me as a person and things that make me, me."
"The Loneliness of The Soul" by Tracey Emin and Edvard Munch. The exhibition, which will initially be on view at the Royal Albert Hall on London, will travel on to Oslo in 2021. There, the new Edvard Munch Museum is currently under construction in Bjørvika, Oslo, Norway.
A new sculpture by Tracey Emin titled "The Mother" will also be unveiled at the same time. Tracey Emin's "The Mother," a nine-meter-high bronze sculpture in front of the new Munch Museum, will be the artist's largest sculpture to date. In 2018, Tracey Emin's large-scale bronze sculpture "The Mother" won an international competition for an outdoor artwork next to the new Munch Museum. The winning proposal was a seven-meter-high bronze sculpture that was later enlarged to nine meters to better fit the towering surroundings. The Mother by Tracey Emin will kneel beneath the towering structure of the new Munch Museum, a naked, vulnerable woman facing the fjord. The sculpture is representative of Munch's own mother, who died of tuberculosis when he was five years old. She welcomes all visitors and protects Munch's legacy in his new home. "The Loneliness of The Soul" by Tracey Emin uniquely demonstrates Tracey Emit's close connection with Edvard Munch.
Ihr Ansprechpartner
Frank Fluegel
E-Mail: info(at)frankfluegel.com
Ihr Ansprechpartner
Frank Fluegel
E-Mail: info(at)frankfluegel.com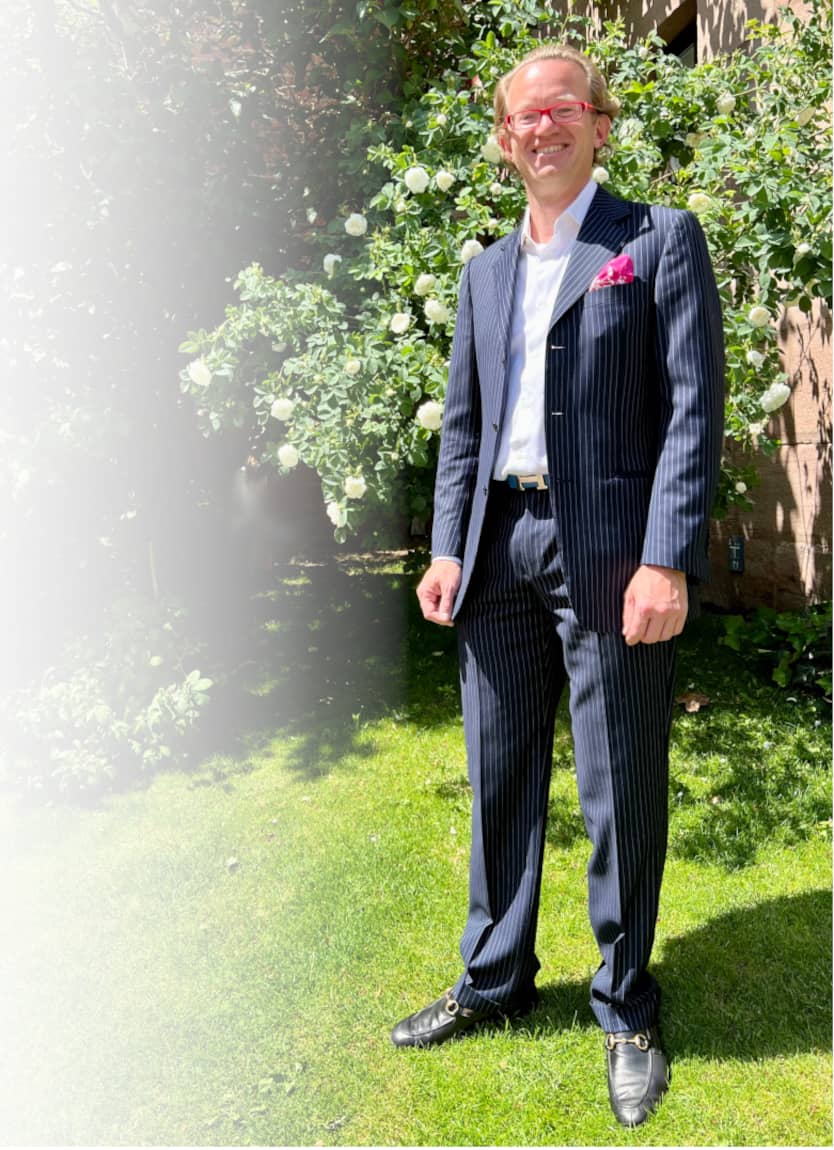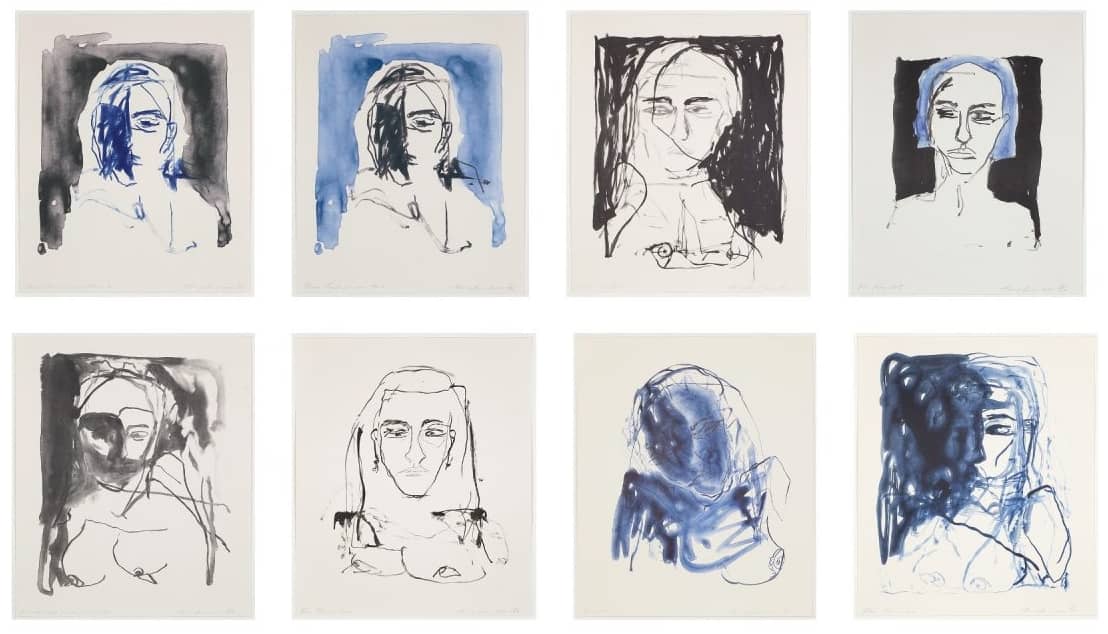 Tracey Emin These Feelings Were True Portfolio / Lithograph / signed, numbered / edition 50
Year:
2020
Format:
45,5 x 55,5 cm / 17.7 x 21.7 inch
Material:
Somerset Velvet Warm White 400gsm Paper
Method:
8 Lithographs
Edition:
50
Other:
signed, dated, numbered, titled