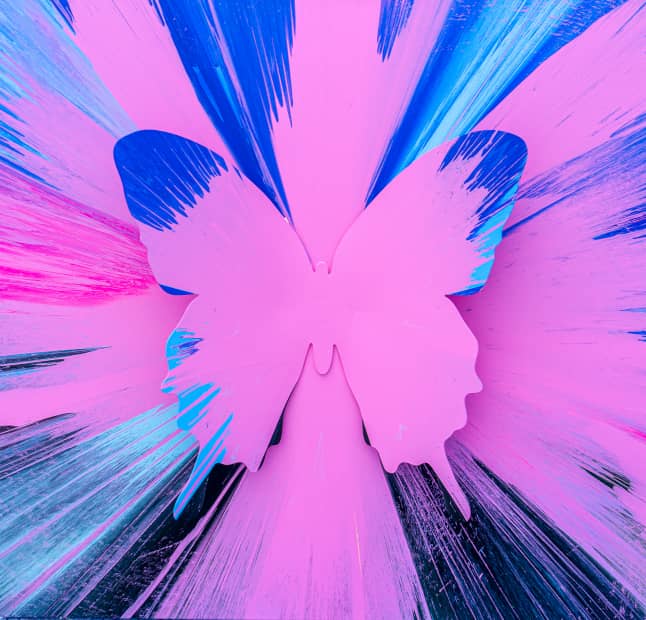 Punk Me Tender 223 / Acrylic on canvas / signed / unique
| | |
| --- | --- |
| Year: | 2021 |
| Format: | 76,2 x 76,2 cm / 29.9 x 29.9 inch |
| Material: | Canvas, aluminium butterfly, diamond dust |
| Method: | Acrylic, Spin Art |
| Edition: | unique |
| Other: | signed |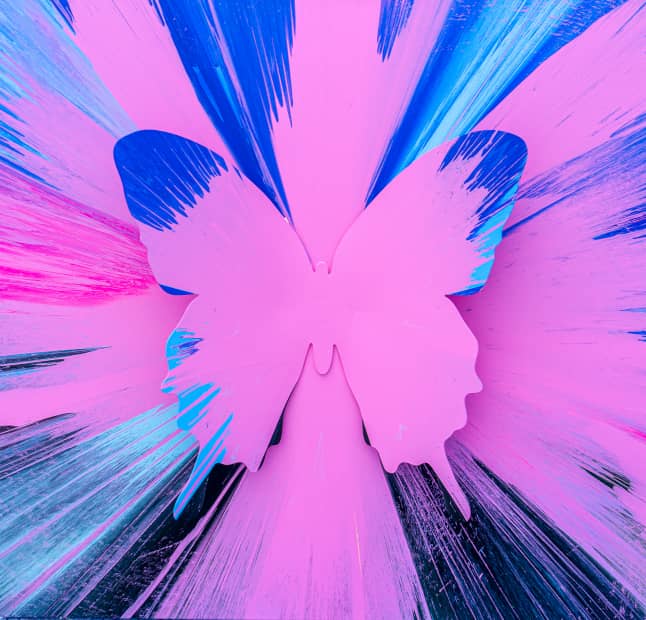 Colorful butterflies are the signature of Punk Me Tender. The paint is spread via spin art technique while the canvas is rotated quickly. Just like a butterfly transforms itself from a chrysalis, he watches the colors and his artwork transform, explains the artist.
Punk Me Tender – 223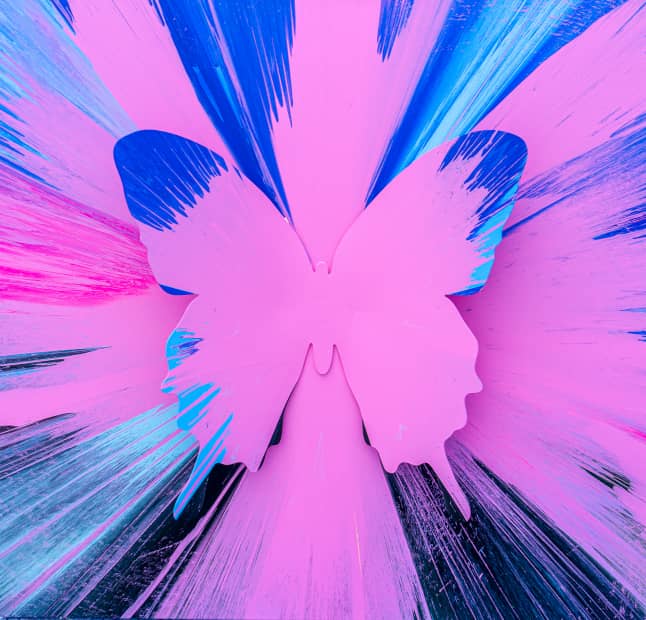 | | |
| --- | --- |
| Year: | 2021 |
| Format: | 76,2 x 76,2 cm / 29.9 x 29.9 inch |
| Material: | Canvas, aluminium butterfly, diamond dust |
| Method: | Acrylic, Spin Art |
| Edition: | unique |
| Other: | signed |
Punk Me Tender – Transformative Street Art
Punk Me Tender, born 1982 in France, lives and works in Los Angeles. He receives a lot of recognition for his colorful paintings and 3D sculptures. His identity has been kept well hidden even though his artworks are highly recognizable. As an upcoming street artist he left his mark across Los Angeles with some of the city's most impressive murals.
Desire that drives our souls, love, beauty and sensuality are major themes that Punk Me Tender explores in his work. Just like in the message of his colleague Mr. Brainwash a theme of unity can be found. "There's an aspect of beauty in everything I do, as seeing and appreciating beauty brings people together," he says. He works based on instinct, never following specific rules. But there is one constant: Like the butterfly that has become his signature, the artist strives to create a transformative experience for anyone who comes into contact with his work.
Ihr Ansprechpartner
Frank Fluegel
E-Mail: info(at)frankfluegel.com
Ihr Ansprechpartner
Frank Fluegel
E-Mail: info(at)frankfluegel.com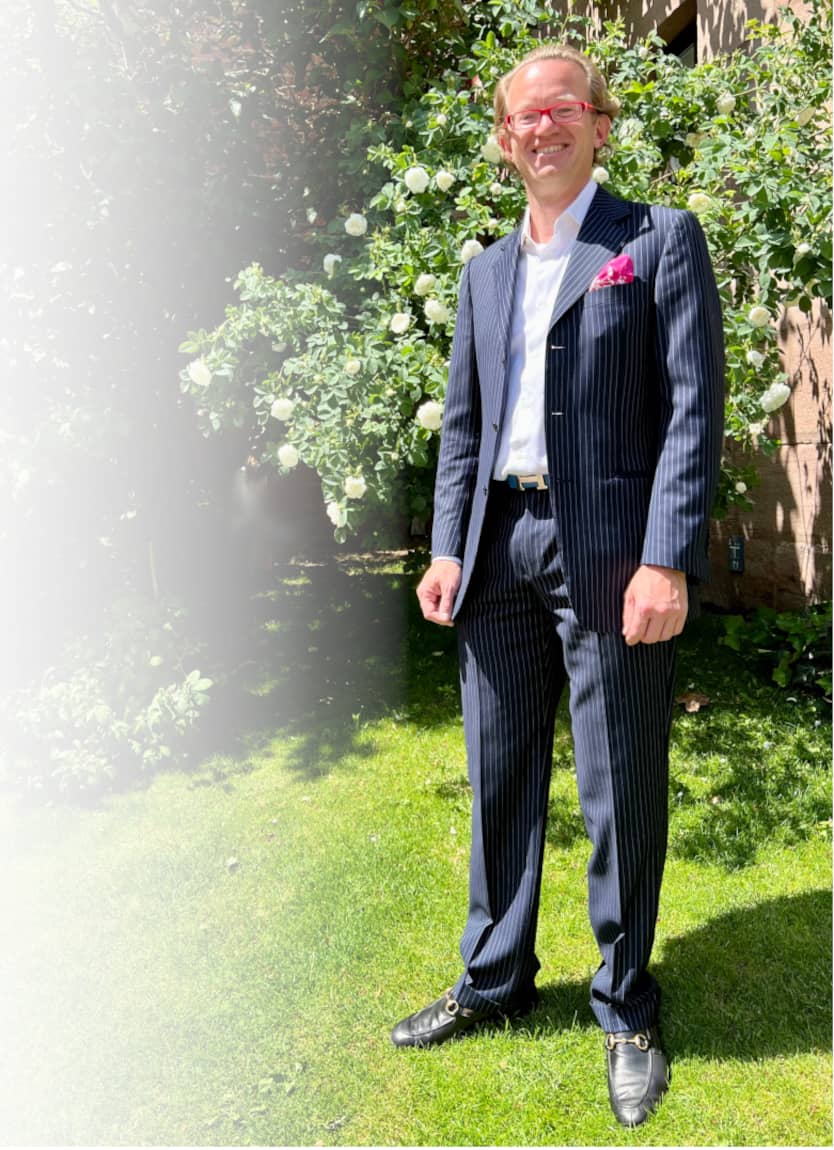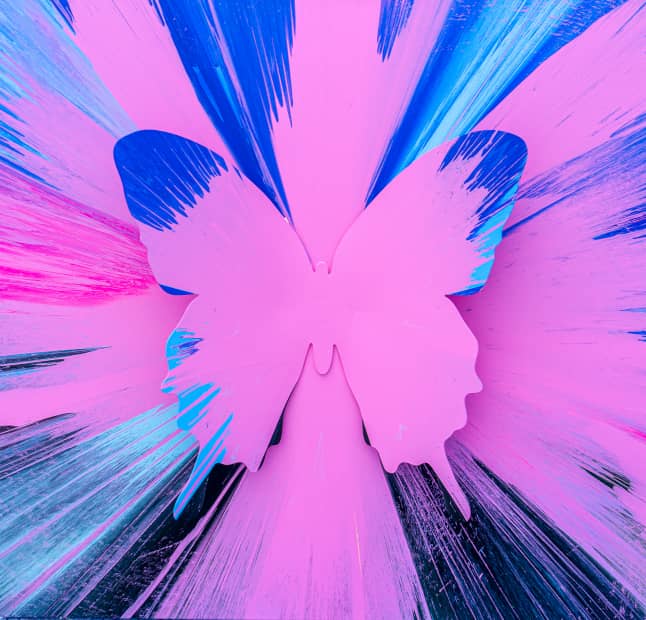 Punk Me Tender 223 / Acrylic on canvas / signed / unique
Year:
2021
Format:
76,2 x 76,2 cm / 29.9 x 29.9 inch
Material:
Canvas, aluminium butterfly, diamond dust
Method:
Acrylic, Spin Art
Edition:
unique
Other:
signed