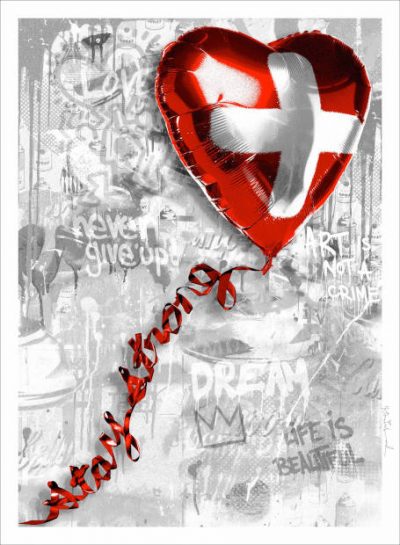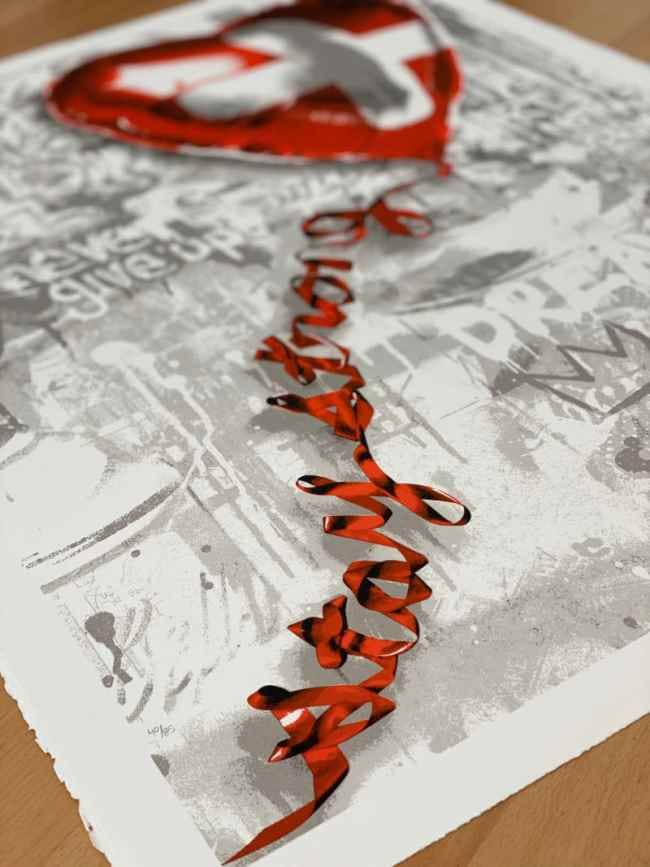 Mr. Brainwash Stay Strong Swiss / Silkscreen / signed, numbered / edition 85
| | |
| --- | --- |
| Year: | 2020 |
| Format: | 56 x 76 cm / 22 x 29.9 inch |
| Material: | Fine Art Paper |
| Method: | Silkscreen |
| Edition: | 85, exclusive edition |
| Other: | signed, numbered |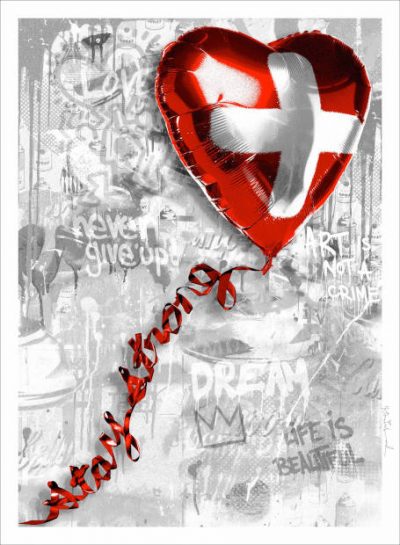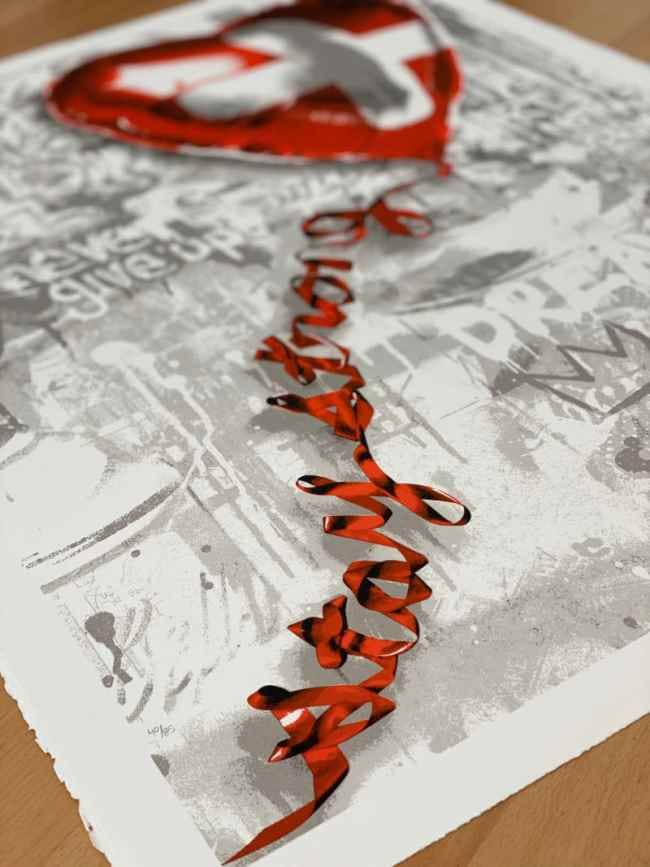 Mr. Brainwash Stay Strong Swiss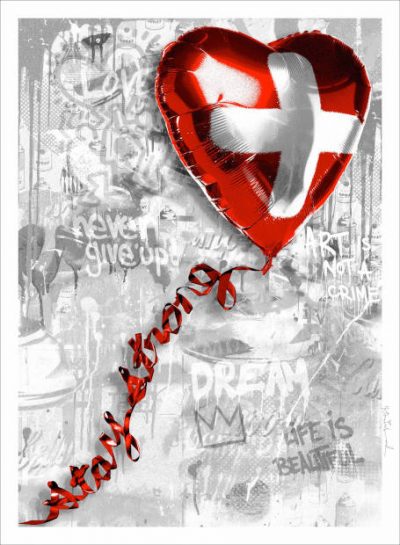 | | |
| --- | --- |
| Year: | 2020 |
| Format: | 56 x 76 cm / 22 x 29.9 inch |
| Material: | Fine Art Paper |
| Method: | Silkscreen |
| Edition: | 85, exclusive edition |
| Other: | signed, numbered |
June 2020 – As the world continues the fight against COVID-19, it is more important than ever to look for the positive and, if possible, give something back. GALERIE FRANK FLUEGEL is pleased to collaborate with legendary street art artist Mr. Brainwash on a limited edition of Stay Strong.
"We wanted to set an example for our friends in Switzerland in this difficult moment," says Frank Fluegel, owner of GALERIE FRANK FLUEGEL.
"Art has the ability to bring joy in the most difficult times. With an artist like Mr. Brainwash, where love and cheerfulness play a central role in every work, the Stay Strong Swiss prints are an opportunity to express gratitude and solidarity and to remember this moment in history in the years to come".
Ihr Ansprechpartner
Frank Fluegel
E-Mail: info(at)frankfluegel.com
Ihr Ansprechpartner
Frank Fluegel
E-Mail: info(at)frankfluegel.com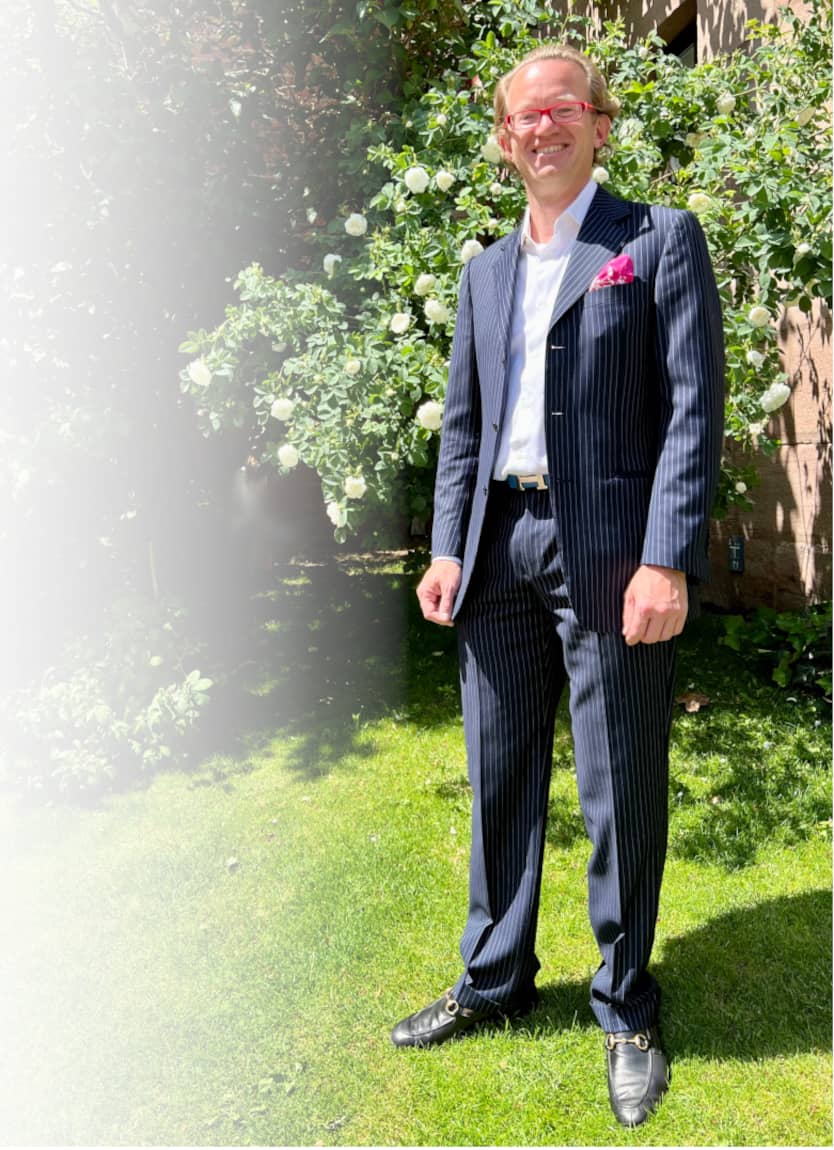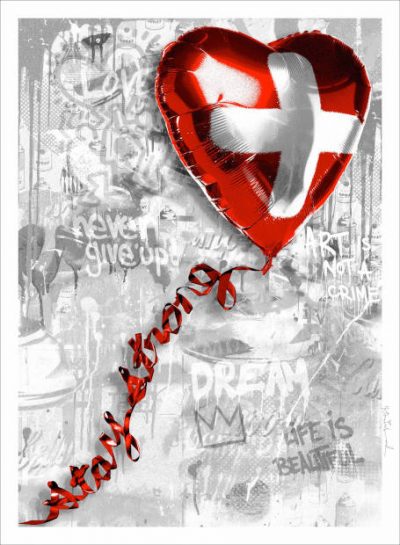 Mr. Brainwash Stay Strong Swiss / Silkscreen / signed, numbered / edition 85
Year:
2020
Format:
56 x 76 cm / 22 x 29.9 inch
Material:
Fine Art Paper
Method:
Silkscreen
Edition:
85, exclusive edition
Other:
signed, numbered