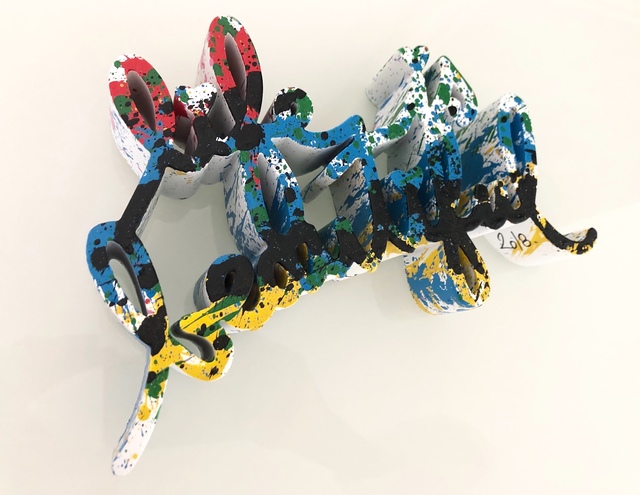 Mr. Brainwash Life is Beautiful Multicolor / sculpture / signed / Unique
| | |
| --- | --- |
| Year: | 2018 |
| Format: | 23 x 13 cm / 9.1 x 5.1 inch |
| Material: | Resin |
| Method: | Mixed Media | Spray Paint |
| Edition: | Unique |
| Other: | Signed |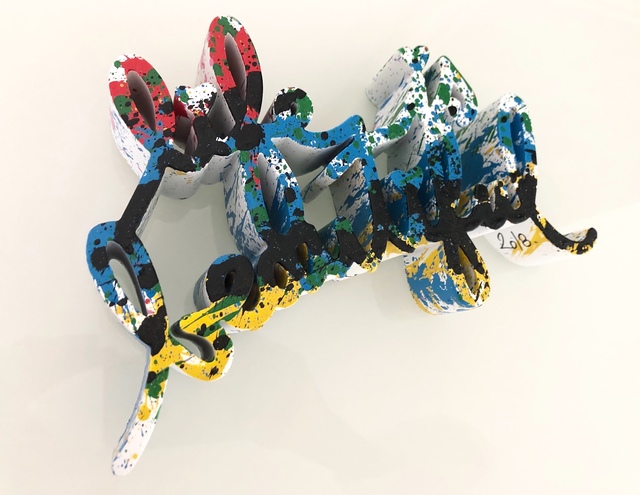 Life is Beautiful - Multicolor Splatter as sculpture. Hand-painted and therefore each one is unique.
Mr. Brainwash Life is Beautiful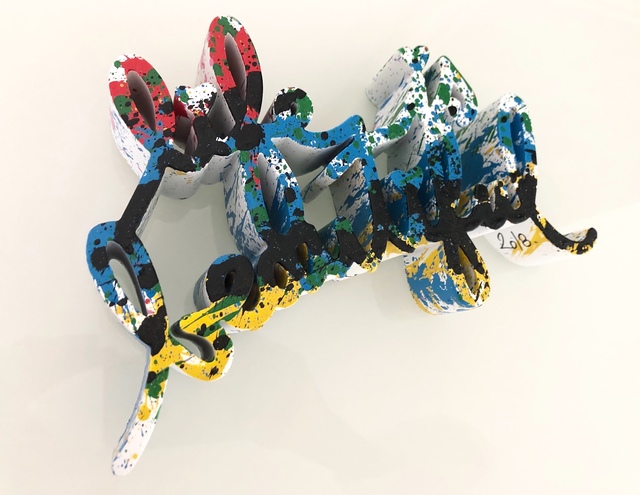 | | |
| --- | --- |
| Year: | 2018 |
| Format: | 23 x 13 cm / 9.1 x 5.1 inch |
| Material: | Resin |
| Method: | Mixed Media | Spray Paint |
| Edition: | Unique |
| Other: | Signed |
Life is Beautiful / Mr. Brainwash
Mr. Brainwash – Life is Beautiful was the title of Thierry Guetta's (MBW) first exhibition, but it is also the positive message that is often processed in his works.
Thierry Guetta, street and pop artist, known under the nickname "Mr. Brainwash", is today considered one of the most famous artists of street art. Positive, smiling and cheerful, the artist wants to convey joy and positive love messages through his artwork.
His first exhibition in 2008 entitled "Life is Beautiful" took place in a 15,000 square foot complex on Hollywood's famous Sunset Boulevard with three hundred unique pieces, sculptures and prints. Among them was a lifelike replica of Edward Hopper's Nighthawks. To organize his first exhibition, Mr. Brainwash used all his savings and mortgaged his house.
The exhibition was inaugurated on June 16, 2008, and was an immediate success with both critics and the public.
In this solo exhibition, the enigmatic French artist showed works of art and unique pieces with writings such as "Love is the Answer", "Follow Your Dreams" and "Life is Beautiful".
His originals with Albert Einstein, Mickey Mouse and Charlie Chaplin or Kate Moss were an extraordinary success, and the artist's efforts were richly rewarded. His first solo exhibition sold out quickly.
From that moment on, Thierry Guetta's fame continued to grow and he became one of the most popular street artists. With spray cans and stencils Mr. Brainwash makes colorful pictures, such as Juxtapose.
In 2009 Mr.Brainwash worked together with the most important singers. He worked with Michael Jackson, the Red Hot Chili Peppers and Madonna. For the singer the artist realized the cover of her album "Celebration".
In 2010 he gained new fame with the Banksy film "Exit Through the Gift Shop". The documentary film made with Bansky will be presented at the Sundance Film Festival. The success was enormous and he was nominated for an Oscar.
Over the years, the slogan "Life is Beautiful" has also taken shape in Mr. Brainwash's sculpture and public murals.
Hardly any other street art artist has experienced such a rapid rise as the Frenchman Thierry Guetta aka Mr. Brainwash, born in Garges-lès-Gonesse in 1966. His path to becoming the most successful artist of recent years is closely linked to the name Banksy and his Oscar-winning film Exit Through the Gift Shop: In this documentary Banksy encourages the then still unknown Guetta to become active as an artist himself under the pseudonym Mr. Brainwash. The rumor persists that the Frenchman Brainwash is a purely fictional person invented by Banksy and that his works are actually created by Banksy.
Ihr Ansprechpartner
Frank Fluegel
E-Mail: info(at)frankfluegel.com
Ihr Ansprechpartner
Frank Fluegel
E-Mail: info(at)frankfluegel.com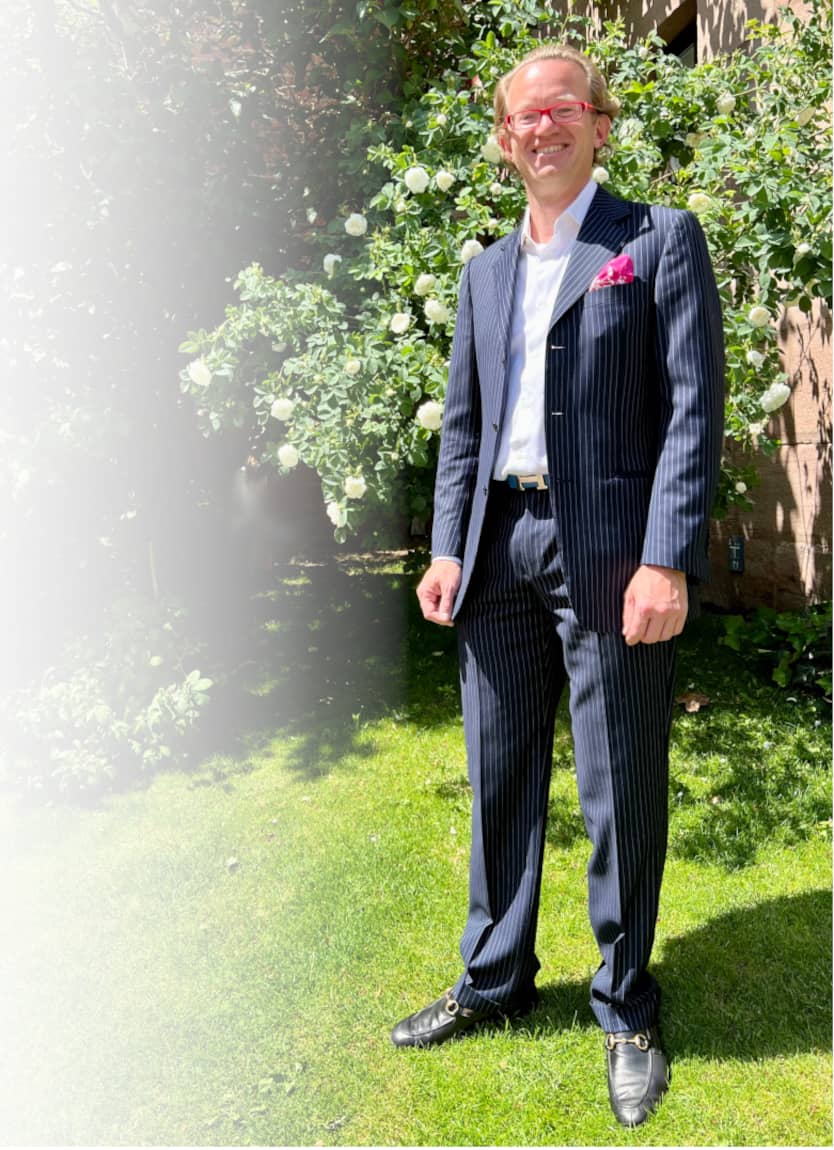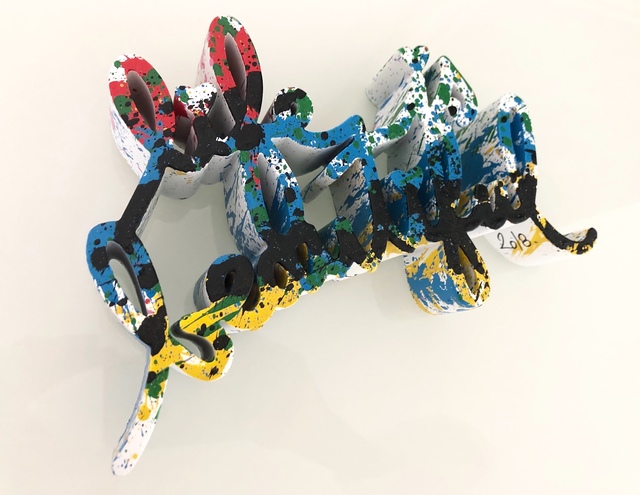 Mr. Brainwash Life is Beautiful Multicolor / sculpture / signed / Unique
Year:
2018
Format:
23 x 13 cm / 9.1 x 5.1 inch
Material:
Resin
Method:
Mixed Media | Spray Paint
Edition:
Unique
Other:
Signed