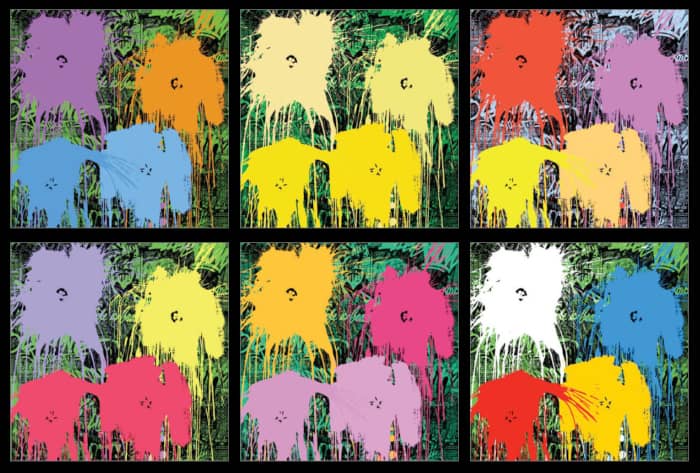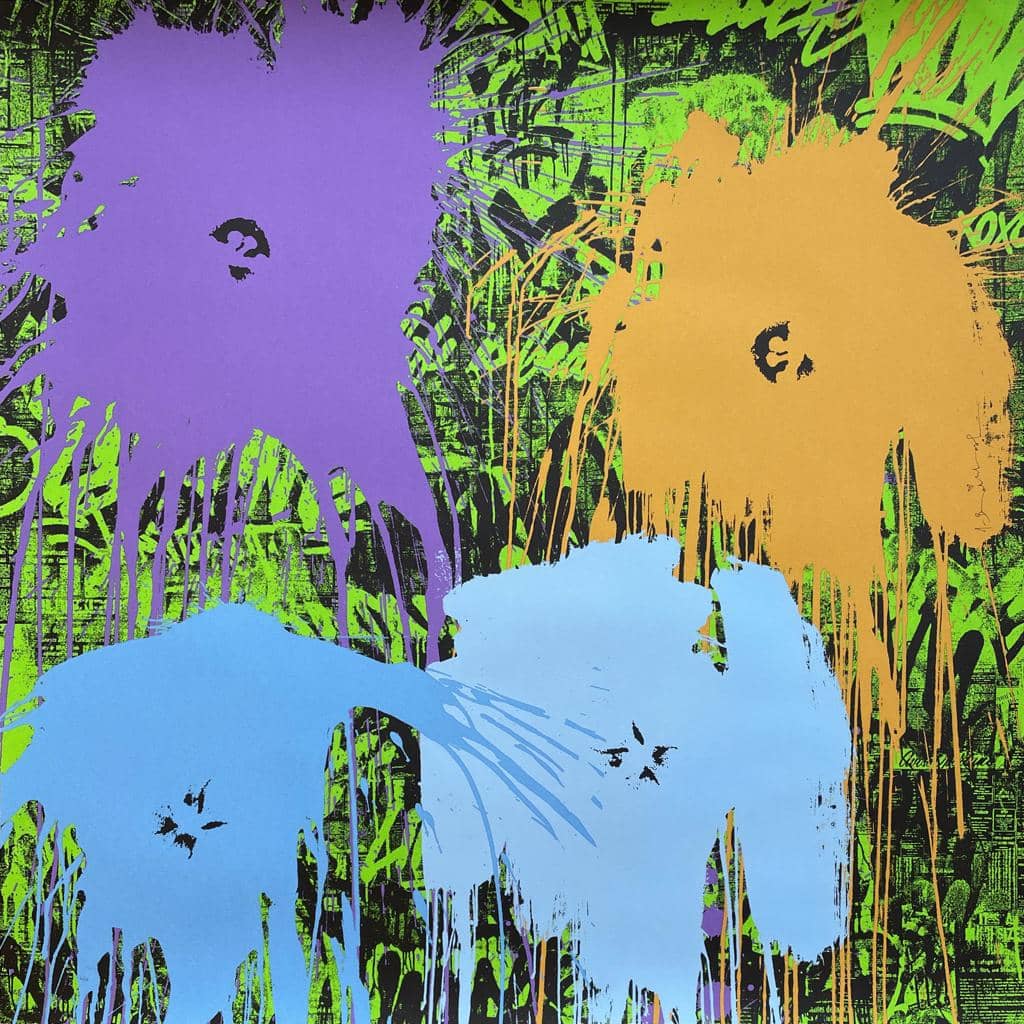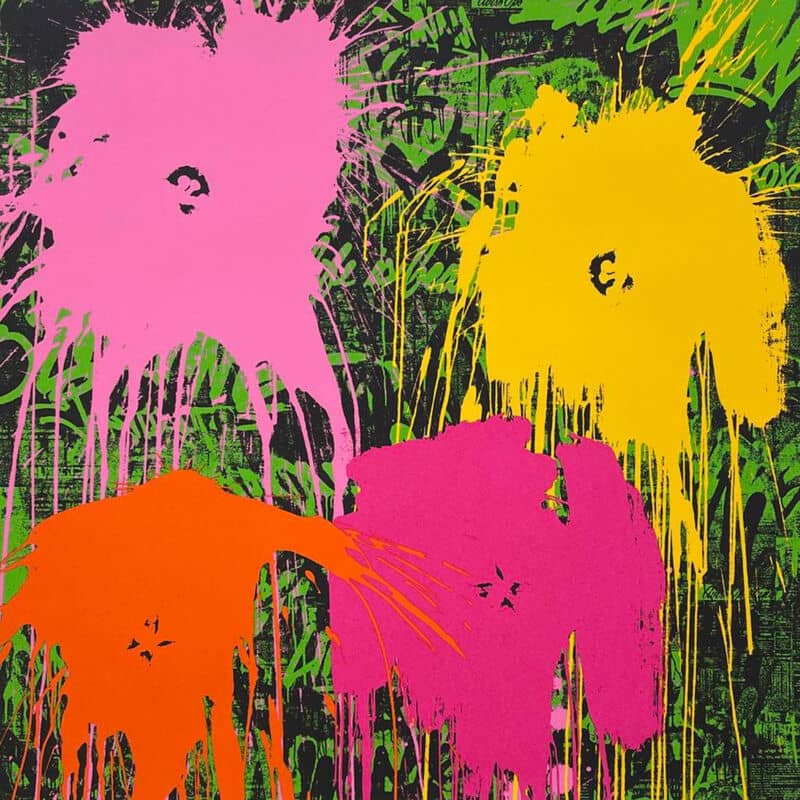 Mr. Brainwash Flowarh$ (II) Flowers Portfolio / Silkscreen / signed, numbered / edition 34
| | |
| --- | --- |
| Year: | 2021 |
| Format: | 91,44 x 91,44 cm / 35.8 x 35.8 inch |
| Material: | Fine Art Paper |
| Method: | Silkscreen |
| Edition: | 34 |
| Other: | signed, numbered |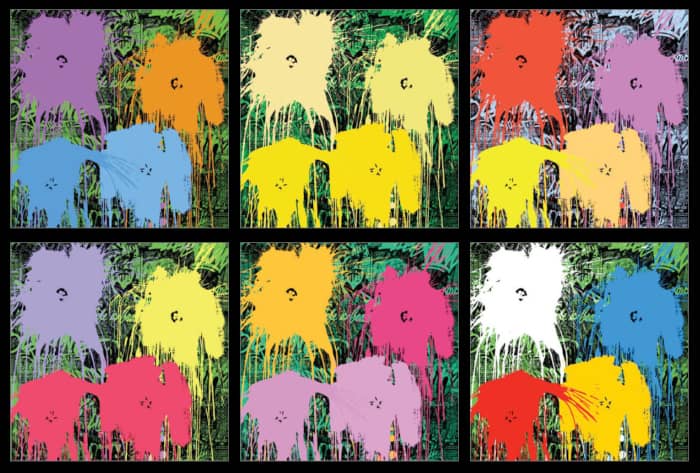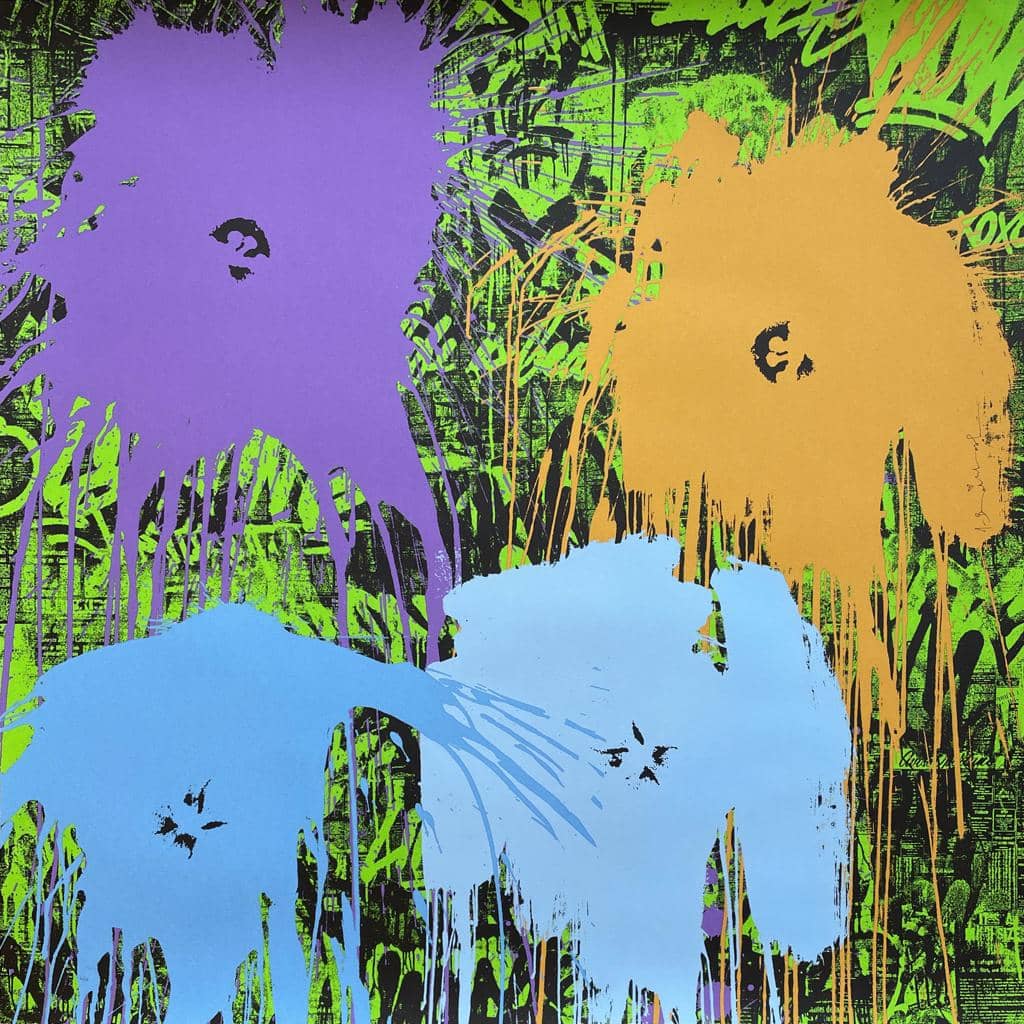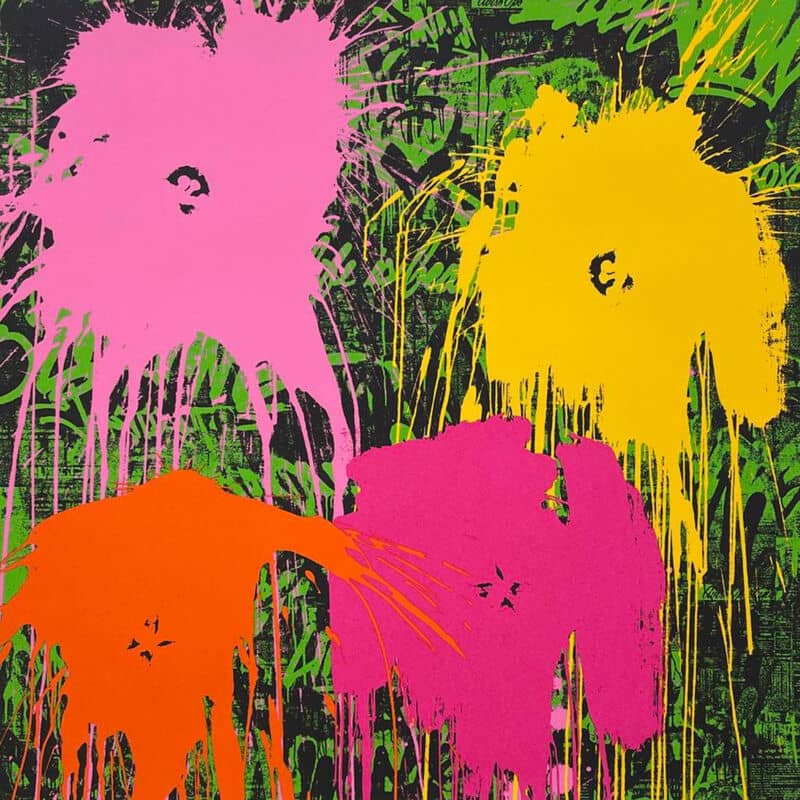 With his Flowers Portfolio Mr. Brainwash has released a colorful homage to Andy Warhol's Flowers, reinterpreting the motif.
Mr. Brainwash Flowarh$ (II) – Flowers Portfolio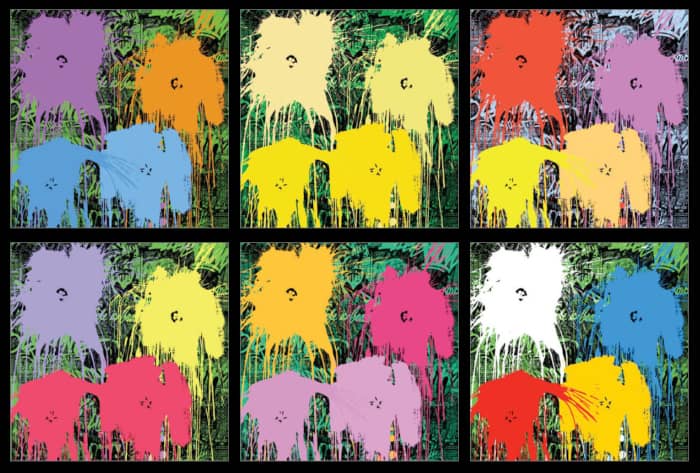 | | |
| --- | --- |
| Year: | 2021 |
| Format: | 91,44 x 91,44 cm / 35.8 x 35.8 inch |
| Material: | Fine Art Paper |
| Method: | Silkscreen |
| Edition: | 34 |
| Other: | signed, numbered |
Mr. Brainwash Flowarh$ (II) - Flowers Portfolio
International Shooting Star / Mr. Brainwash
Hardly any other street art artist has experienced such a rapid rise as the Frenchman Thierry Guetta aka Mr. Brainwash, born in Garges-lès-Gonesse in 1966. His path to becoming the most successful artist of recent years is closely linked to the name Banksy and his Oscar-winning film Exit Through the Gift Shop: In this documentary Banksy encourages the then still unknown Guetta to become active as an artist himself under the pseudonym Mr. Brainwash. The rumor persists that the Frenchman Brainwash is a purely fictional person invented by Banksy and that his works are actually created by Banksy.
Like many Urban Art and Street Art artists, Mr. Brainwash uses well-known motifs like celebrities or comic icons and combines them with his very own signature messages of positivity: "Love is the Answer", "Life is Beautiful" or "Follow Your Dreams". The main motif is sprayed as a stencil with acrylic paint, whereas the background is composed differently as a collage or with mixed media. Old snippets from comic books, vintage brochures and other stencils let the viewer discover new details again and again.
Ihr Ansprechpartner
Frank Fluegel
E-Mail: info(at)frankfluegel.com
Ihr Ansprechpartner
Frank Fluegel
E-Mail: info(at)frankfluegel.com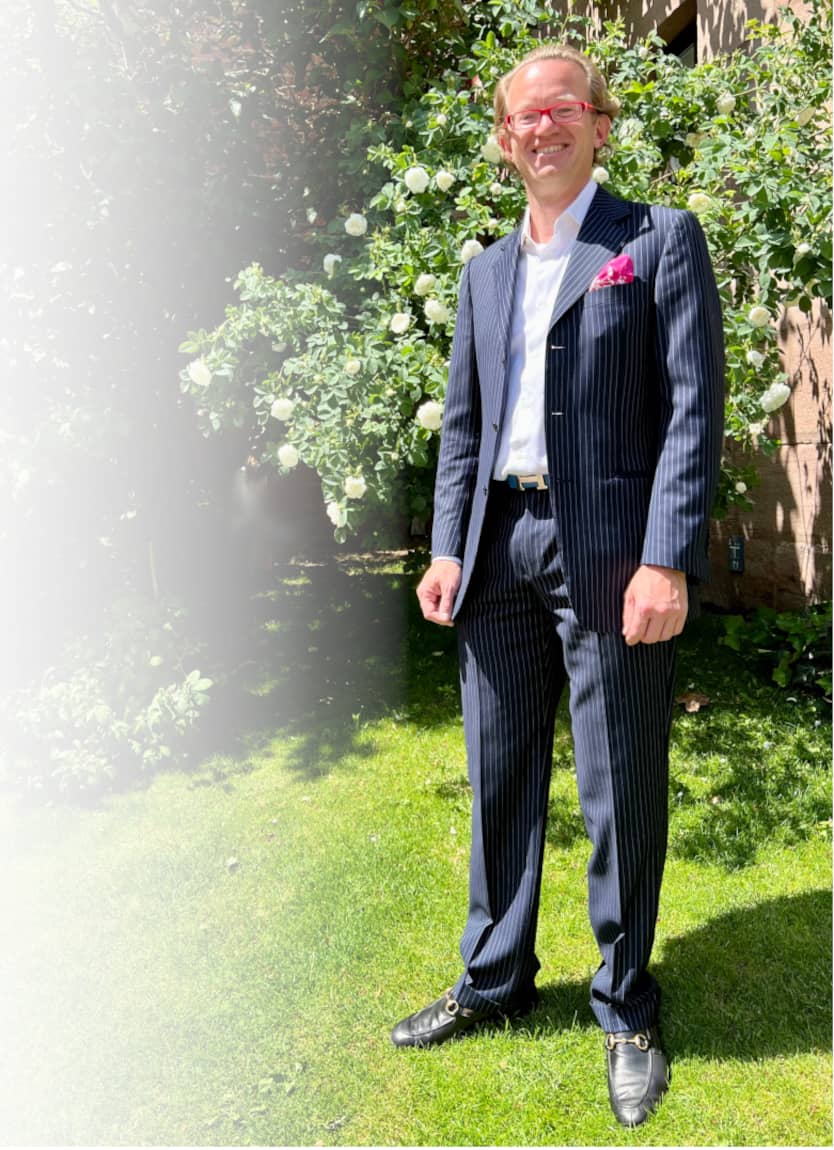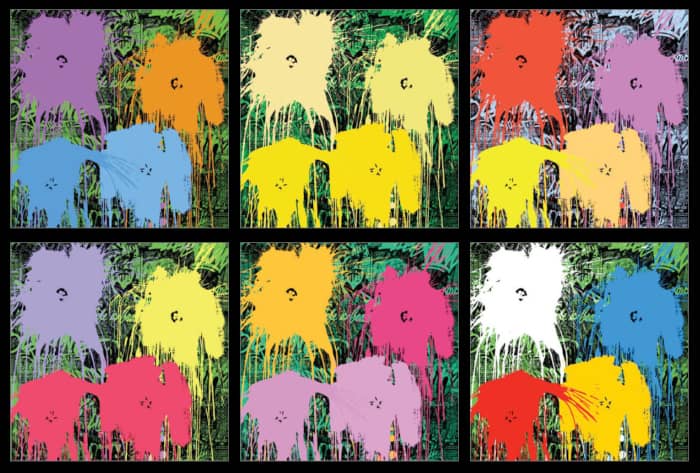 Mr. Brainwash Flowarh$ (II) Flowers Portfolio / Silkscreen / signed, numbered / edition 34
Year:
2021
Format:
91,44 x 91,44 cm / 35.8 x 35.8 inch
Material:
Fine Art Paper
Method:
Silkscreen
Edition:
34
Other:
signed, numbered