Mel Ramos Candy II / Snickers / Lithograph / signed, numbered / edition 199
| | |
| --- | --- |
| Year: | 2004 |
| Format: | 84,5 x 56 cm / x 22 inch |
| Material: | Fine Art Paper |
| Method: | Lithograph |
| Edition: | 199 |
| Other: | signed, numbered |
Mel Ramos Candy II / Snickers
| | |
| --- | --- |
| Year: | 2004 |
| Format: | 84,5 x 56 cm / x 22 inch |
| Material: | Fine Art Paper |
| Method: | Lithograph |
| Edition: | 199 |
| Other: | signed, numbered |
Mel Ramos was born on July 24, 1935 in California and is one of the most important representatives of contemporary American art and Pop Art. His works, including many drawings, can be found today in all important museums of the world, such as the Albertina/Vienna or the MOMA/New York.
He developed his style in the 1960s, strongly influenced by comic figures and superheroes of the time such as Batman, Superman or Cat Women From 1963 onwards he began to develop his central theme in his oeuvre:
Pin-up girls in combination with typical advertising motifs and branded articles. With this he parodies the trivial glamour gestures of the advertising industry until today.
Mel Ramos died of heart failure on October 14, 2018 in the Kaiser Hospital in Oakland, California.
Ihr Ansprechpartner
Frank Fluegel
E-Mail: info(at)frankfluegel.com
Ihr Ansprechpartner
Frank Fluegel
E-Mail: info(at)frankfluegel.com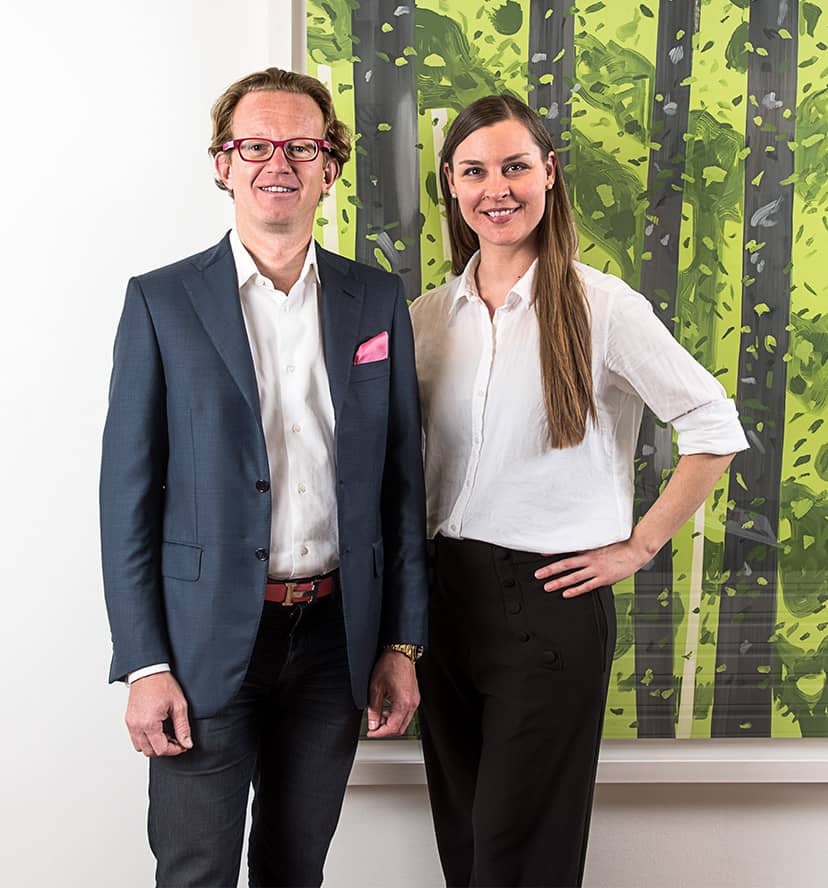 Mel Ramos Candy II / Snickers / Lithograph / signed, numbered / edition 199
Year:
2004
Format:
84,5 x 56 cm / x 22 inch
Material:
Fine Art Paper
Method:
Lithograph
Edition:
199
Other:
signed, numbered