Hunt Slonem 4 Queens of Bavaria / Oil on wood / signed / unique
| | |
| --- | --- |
| Year: | 2021 |
| Format: | 55,8 x 86,3 cm / 21.7 x 33.9 inch |
| Material: | Wood |
| Method: | Oil painting |
| Edition: | unique |
| Other: | signed |
Hunt Slonem is best known for his neo-expressionist paintings of bunnies, butterflies and tropical birds. The colorful paintings are usually set in extraordinary frames that complete the artwork.
Hunt Slonem 4 Queens of Bavaria
| | |
| --- | --- |
| Year: | 2021 |
| Format: | 55,8 x 86,3 cm / 21.7 x 33.9 inch |
| Material: | Wood |
| Method: | Oil painting |
| Edition: | unique |
| Other: | signed |
Hunt Slonem – Repetition as a homage to Warhol
Hunt Slonem was born in Maine, USA in 1951. His father was in the Navy, so the family moved often. Slonem has lived in Hawaii, Virginia, Connecticut, California, Washington State and Nicaragua, among other places.
He graduated from Tulane University in New Orleans with a Bachelor of Arts degree in painting and Art History. He also took couses at the Skowhegan School of Painting and Sculpture in Maine, where he studied and met influential artists from the New York area, such as Louise Nevelson, Alex Katz, Alice Neel, Richard Estes, Jack Levine and Al Held. Slonem refers to Alex Katz in particular as a big mentor and friend.
Another important artist for Slonem is Andy Warhol. He says that the repetition in Warhol's work had a lasting influence on him, especially the Campbell's soup cans and the portrait of Marilyn Monroe. With repeating a motif in his work again and again, such as the bunny, Slonem makes a reference to Andy Worhol. It's like with prayer, so the artist. For him, repetition is a form of worship. In 1973 Slonem moved to New York, where he has lived and worked ever since.
Ihr Ansprechpartner
Frank Fluegel
E-Mail: info(at)frankfluegel.com
Ihr Ansprechpartner
Frank Fluegel
E-Mail: info(at)frankfluegel.com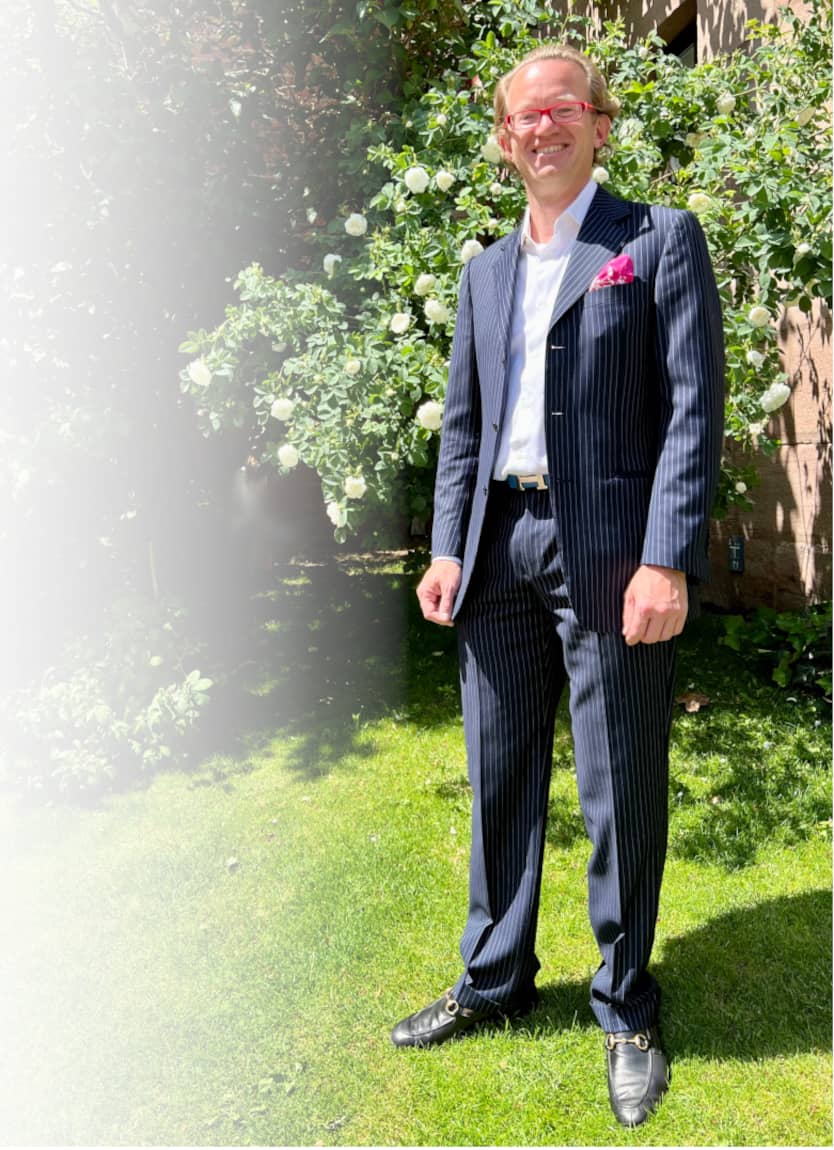 Hunt Slonem 4 Queens of Bavaria / Oil on wood / signed / unique
Year:
2021
Format:
55,8 x 86,3 cm / 21.7 x 33.9 inch
Material:
Wood
Method:
Oil painting
Edition:
unique
Other:
signed